How Will Nemanja Matic Strengthen Manchester United?
Posted on August 1, 2017 by Sreya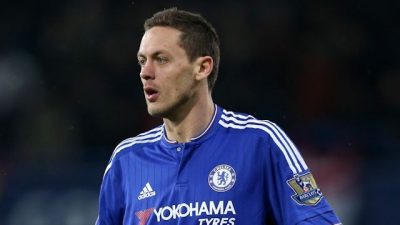 Nemanja Matic is moving to Manchester United from Chelsea for a fee reported to be around £40m in one of the long-drawn transfers of the summer.
Nemanja Matic has been a key aspect in the Premier League champions' squad with Antonio Conte preferring the Serbian over Cesc Fabregas.
In spite of being a crucial squad player, speculations have been rife since the end of last season regarding Manchester United's interest in the central midfielder.
Nemanja Matic joined Chelsea during Jose Mourinho's second tenure after being sold to Benfica as a part of David Luiz deal.
Matic impressed on return as he quickly became a rock-solid part of Mourinho's central midfield. His partnership with Cesc Fabregas helped Chelsea secure the Premier League title in 2014/15 season, but Matic has not been flawless by any means, especially against quality opposition.
Although Chelsea's style of play meant Matic's role became somewhat redundant alongside N'Golo Kante, Manchester United and especially Paul Pogba will immensely benefit from the Serbian's defensive solidarity.
Pogba excels when played ahead of a more defensively inclined central midfielder. Although Matic's positioning has been suspect af times, few can question his reading of the game.
Matic will help unlock Pogba's potential and perfectly suit the kind of system Jose Mourinho is trying to implement at the Old Trafford. The Red Devils improved tremendously under Mourinho last season, looking more assured in front of the goal as well as defensively.
Moreover, Matic will be a key player in the UEFA Champions League. where squad strength and depth is of absolute significance.
Chelsea have upgraded their midfield by purchasing Tiemou Bakayoko from AS Monaco but are short in numbers in the central midfield, more so after Nathan Ake and Nathaniel Chalobah chose to leave in search of regular football.
Nemanja Matic will be crucial for Manchester United but only time will tell of he is the key behind unlocking Paul Pogba's potential at the Old Trafford.