Will Alexis Sanchez Stay At Arsenal?
Posted on July 27, 2017 by Sreya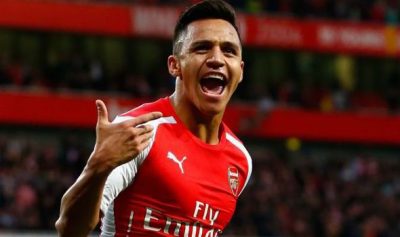 The future of Alexis Sanchez at Arsenal has been in jeopardy ever since the Chilean refused to sign a new contract at the London club last season. The speculations have only grown stronger since then as Arsenal failed to qualify for the UEFA Champions League next season.
Alexis Sanchez was offered a humongous raise on his current contract, but the Chilean has expressed concerns about Arsenal's ambitions in the Premier League and in Europe.
With just one year left to run on his current deal, Arsenal are facing an uphill task to convince Sanchez to sign a new deal.
Manchester City are in prime position to sign Alexis Sanchez with the Pep Guardiola managed club expected to bid upto £90m for the forward, but Arsenal are unwilling to sell to a Premier League rival.
Paris Saint-Germain will also be inclined to sign the former Barcelona man should their pursuit of Neymar fail.
Alexis Sanchez has been key for Arsenal's goalscoring chances and single-handedly carried through the team as Arsene Wenger's side struggled due to the lack of a genuine goalscorer in the squad.
Sanchez and Ozil both have been Wenger's primary signings in the last few seasons and with Alexandre Lacazette joining this summer, Arsenal are expected to once again challenge for a 'top four' spot if they can keep hold of their entire squad.
Alexis Sanchez's desire to leave the Gunners is justified for the 29-year-old is in the prime of his career and will not only have a chance to play in the Champions League and contend for trophies at Manchester City and Paris Saint-Germain but also earn a huge paycheque.
Alexis Sanchez's future depends on whether Arsene Wenger decides to recoup a huge transfer fee and re-invest it elsewhere or chooses to benefit from Sanchez's service for another year, just to ensure qualifying for UEFA Champions League.