Where Does Petr Cech's Future Lie?
Posted on May 23, 2015 by Sreya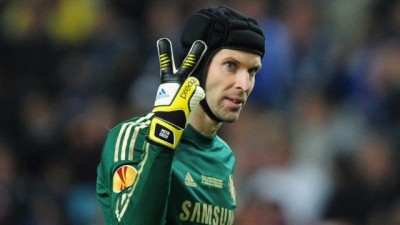 Petr Cech, the Czech international who had been Chelsea's No 1 goalkeeper for a decade, is set to leave the London club this summer.
Cech joined the club in 2004 from French side Rennes for £7m and has won four Premier League titles, a UEFA Champions League, four FA Cups, one Europa League and three League Cups. Cech, who was adjudged Chelsea's Player of the Year in 2011, has had an amazing Premier League career, winning three golden gloves and twice making it to the PFA Team of the Year, the last time in 2013/14.
Petr Cech usurped Carlo Cudicni, within months of his arrival and has not looked back ever since. Amidst the changing managers and the constant in-and-outs in the Chelsea dressing room, if anyone has remained consistent over years, it has been Petr Cech and his displays below the wooden bars. His return from a life-threatening injury after a collision with Stephen Hunt and recapturing his throne has been a part of Chelsea folklore. Petr Cech was indispensable in Chelsea's bid for the three Premier League titles before this season and the sole UEFA Champions League triumph. Didier Drogba's penalty would have been pointless if Cech's heroics in Munich had not come to fruition.
Thibaut Courtois' return from his loan spell at Atletico Madrid has confined Cech to the role of the deputy this season and Jose Mourinho has repeated how he would like to have the veteran at the club for seasons to come. It looks unlikely that Chelsea's boss will get his wish though, as the shot-stopper who still has a few seasons at the top will be in search for newer pastures, in hope of regular game time.
Petr Cech's agent confirmed the same earlier this week.
"Arsenal, United or PSG are all top clubs and Petr would like to join one of them, definitely. Petr expects that Roman Abramovich, not Jose Mourinho, will decide about his future, based on their mutual agreement from last year." – Victor Kolar
Petr Cech will definitely prefer to stay in the Premier League, where he has established his supremacy for so long. While Manchester United seems the likely destination with David de Gea rumoured to secure a move to Real Madrid this summer, Arsenal may end up being the surprise choice for Cech. Not only will that choice allow Cech to remain in London, but also play a prominent role in a genuine contender for the Premier League. Only time will tell though where Cech's future lies.