Soccer Tipster Profile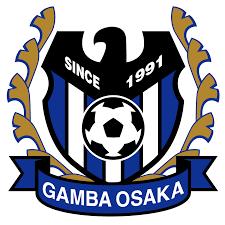 Country

UNITED STATES

Total Balance
🍊100,000.00

Winning Streak
20

Losing Streak
30

Expertise
Over/Under - 1st Half
BB3030 participated in the following rounds of Tipsters Competition:
Feedback for Soccer Tipster BB3030
Latest Messages for BB3030:
soccerpunter

Kel16

fellow tipster this is great on half time ov35
Kel16

I have won some little stake with Anyang prediction
Thanks much looking forward for more.
donpaul7

Congrats !
Kel16

Man i told you, your predictions are such an awesome bullet to the bookies man.
keep it real am following closely more than ever before.
Kel16

My Man, i need some assistance on serious winning odds like the HT/FT we need to make the bookies feel the pain. Can youshare out as soon as you get/ least i forget the mancity vs liverpool you blessed us with.
I like the predictions you showcase nice predictive skills keep it up man.
Kel16

Hi, am in search of some serious winning odds 10+ and above kindly assist if you come across
Thanks.
Kel16

Sure man the world cup will be quite intimidating hope we make a kill out of the bookies.
Kel16

Thanks just checking on the russia cup opener hope it sails
THANKS
Kel16

Hey man, the #2018WC is here hit me up some odds on my tip page.

Thanks man.
Kel16

Hi just looking at the england odds vs colombia do you think A DRAW HALF TIME WITH A COLOMBIA WIN can see the light of the day in the match?
Kel16

Hi Man, which is the correct prediction on this match_____GKS Katowice vs Górnik Zabrze
Kel16

THANKS MAN
Kel16

A GG HAS WORKED FOR ME IN THE REAL BET
Kel16

HI man i cant see your picks for today would you mind sharing in your thread.
Thanks
This discussion is part of the Soccer Forum.
Write a comment:
Character Count:
0
Write a detailed comment of at least 150 characters to earn a reward point.
✓
Charting of Tipster Profit Per Round
Evolution of Tipster's Balance in Round #125
BB3030's Rankings in Tipsters Competition Show-Hide
| # | Football Tipster | Win | Lose | Draw | Win % | Profit % | Pending | Outstanding | Total Balance |
| --- | --- | --- | --- | --- | --- | --- | --- | --- | --- |
| 718 | onyebuchi88 | 3 | 18 | 1 | 14.29 | -89.50% | 🍊100,000 | 🍊5,000 | 🍊105,000 |
| 719 | tzak | 38 | 74 | 17 | 33.93 | -89.74% | 🍊0 | 🍊102,615 | 🍊102,615 |
| 720 | fabc | 2 | 13 | 0 | 13.33 | -90.00% | 🍊0 | 🍊100,000 | 🍊100,000 |
| 721 | BB3030 | 1 | 20 | 2 | 4.76 | -90.00% | 🍊0 | 🍊100,000 | 🍊100,000 |
| 722 | CRNI777 | 7 | 14 | 1 | 33.33 | -90.84% | 🍊0 | 🍊91,556 | 🍊91,556 |
BB3030's biggest wins in round 125Show-Hide
Bet #3571716 Placed:
Kick-Off
Competition
Match
Soccer Picks
Odds
Stake
Result
Status
Austria - Cup
Grazer AK vs Kapfenberger SV
In-Play Over / Under
Over 2.5
1-0 (67')
200
🍊50,000
3 : 0
WIN
Status : WIN
Outcome : 🍊150,000
BB3030's Bet Statement (Up to Last 100 Predictions)Show-Hide
Bet #3573544 Placed:
Kick-Off
Competition
Match
Soccer Picks
Odds
Stake
Result
Status
Kuwait - Premier League
Al Kuwait vs Al Jahra
Over/Under - 1st Half
Over 2.5
300
🍊50,000
5 : 1
LOSE
Status : LOSE
Outcome : 🍊0
Bet #3573543 Placed:
Kick-Off
Competition
Match
Soccer Picks
Odds
Stake
Result
Status
Kuwait - Premier League
Al Kuwait vs Al Jahra
Over/Under - 1st Half
Over 3.5
900
🍊50,000
5 : 1
LOSE
Status : LOSE
Outcome : 🍊0
Bet #3573540 Placed:
Kick-Off
Competition
Match
Soccer Picks
Odds
Stake
Result
Status
Qatar - Stars League
Al Gharafa vs Al Shahaniya
Over/Under - 1st Half
Over 2.5
333
🍊50,000
0 : 0
LOSE
Status : LOSE
Outcome : 🍊0
Bet #3573539 Placed:
Kick-Off
Competition
Match
Soccer Picks
Odds
Stake
Result
Status
Qatar - Stars League
Al Gharafa vs Al Shahaniya
Over/Under - 1st Half
Over 3.5
1000
🍊50,000
0 : 0
LOSE
Status : LOSE
Outcome : 🍊0
Bet #3573537 Placed:
Kick-Off
Competition
Match
Soccer Picks
Odds
Stake
Result
Status
Jordan - League
Al Ahli vs Shabab Al Ordon
Over/Under - 1st Half
Over 1.5
250
🍊50,000
0 : 0
Canceled
Status : DRAW
Outcome : 🍊50,000
Bet #3573538 Placed:
Kick-Off
Competition
Match
Soccer Picks
Odds
Stake
Result
Status
Jordan - League
Al Ahli vs Shabab Al Ordon
Over/Under - 1st Half
Over 2.5
1000
🍊50,000
0 : 0
Canceled
Status : DRAW
Outcome : 🍊50,000
Bet #3572559 Placed:
Kick-Off
Competition
Match
Soccer Picks
Odds
Stake
Result
Status
England - League Cup
Manchester City vs Fulham
In-Play Over / Under
Over 5.5
1-0 (HT)
900
🍊50,000
2 : 0
LOSE
Status : LOSE
Outcome : 🍊0
Bet #3572558 Placed:
Kick-Off
Competition
Match
Soccer Picks
Odds
Stake
Result
Status
England - League Cup
Manchester City vs Fulham
In-Play Over / Under
Over 4.5
1-0 (HT)
333
🍊50,000
2 : 0
LOSE
Status : LOSE
Outcome : 🍊0
Bet #3572549 Placed:
Kick-Off
Competition
Match
Soccer Picks
Odds
Stake
Result
Status
Switzerland - Schweizer Pokal
St. Gallen vs Sion
In-Play Over / Under
Over 5.5
0-1 (54')
2200
🍊50,000
1 : 1
LOSE
Status : LOSE
Outcome : 🍊0
Bet #3572548 Placed:
Kick-Off
Competition
Match
Soccer Picks
Odds
Stake
Result
Status
Switzerland - Schweizer Pokal
St. Gallen vs Sion
In-Play Over / Under
Over 4.5
0-1 (54')
900
🍊50,000
1 : 1
LOSE
Status : LOSE
Outcome : 🍊0
Bet #3572390 Placed:
Kick-Off
Competition
Match
Soccer Picks
Odds
Stake
Result
Status
Switzerland - Schweizer Pokal
St. Gallen vs Sion
Over/Under - 1st Half
Over 3.5
1400
🍊50,000
1 : 1
LOSE
Status : LOSE
Outcome : 🍊0
Bet #3572389 Placed:
Kick-Off
Competition
Match
Soccer Picks
Odds
Stake
Result
Status
Switzerland - Schweizer Pokal
St. Gallen vs Sion
Over/Under - 1st Half
Over 2.5
450
🍊50,000
1 : 1
LOSE
Status : LOSE
Outcome : 🍊0
Bet #3572279 Placed:
Kick-Off
Competition
Match
Soccer Picks
Odds
Stake
Result
Status
Sweden - Allsvenskan
Malmö FF vs Örebro
Over/Under - 1st Half
Over 2.5
400
🍊50,000
4 : 0
LOSE
Status : LOSE
Outcome : 🍊0
Bet #3572278 Placed:
Kick-Off
Competition
Match
Soccer Picks
Odds
Stake
Result
Status
Sweden - Allsvenskan
Malmö FF vs Örebro
Over/Under - 1st Half
Over 3.5
1400
🍊50,000
4 : 0
LOSE
Status : LOSE
Outcome : 🍊0
Bet #3572273 Placed:
Kick-Off
Competition
Match
Soccer Picks
Odds
Stake
Result
Status
England - League Cup
Manchester City vs Fulham
Over/Under - 1st Half
Over 4.5
1800
🍊50,000
2 : 0
LOSE
Status : LOSE
Outcome : 🍊0
Bet #3572272 Placed:
Kick-Off
Competition
Match
Soccer Picks
Odds
Stake
Result
Status
England - League Cup
Manchester City vs Fulham
Over/Under - 1st Half
Over 3.5
700
🍊50,000
2 : 0
LOSE
Status : LOSE
Outcome : 🍊0
Bet #3572149 Placed:
Kick-Off
Competition
Match
Soccer Picks
Odds
Stake
Result
Status
United Arab Emirates - Arabian Gulf League
Al Wahda vs Shabab Al Ahli Dubai
In-Play Over / Under
Over 4.5
1-0 (37')
350
🍊50,000
2 : 2
LOSE
Status : LOSE
Outcome : 🍊0
Bet #3572150 Placed:
Kick-Off
Competition
Match
Soccer Picks
Odds
Stake
Result
Status
United Arab Emirates - Arabian Gulf League
Al Wahda vs Shabab Al Ahli Dubai
In-Play Over / Under
Over 5.5
1-0 (37')
750
🍊50,000
2 : 2
LOSE
Status : LOSE
Outcome : 🍊0
Bet #3571993 Placed:
Kick-Off
Competition
Match
Soccer Picks
Odds
Stake
Result
Status
United Arab Emirates - Arabian Gulf League
Dibba Al Fujairah vs Al Jazira
In-Play Over / Under
Over 6.5
2-3 (71')
230
🍊50,000
3 : 3
LOSE
Status : LOSE
Outcome : 🍊0
Bet #3571893 Placed:
Kick-Off
Competition
Match
Soccer Picks
Odds
Stake
Result
Status
Greece - Cup
Apollon Smirnis vs Apollon Paralimniou
Over/Under - 1st Half
Under 0.5
250
🍊50,000
5 : 0
LOSE
Status : LOSE
Outcome : 🍊0
Bet #3571753 Placed:
Kick-Off
Competition
Match
Soccer Picks
Odds
Stake
Result
Status
Spain - Copa del Rey
Sporting Gijón vs Eibar
In-Play 1X2
Draw
0-0 (HT)
125
🍊50,000
2 : 0
LOSE
Status : LOSE
Outcome : 🍊0
Bet #3571718 Placed:
Kick-Off
Competition
Match
Soccer Picks
Odds
Stake
Result
Status
Belgium - First Division A
Anderlecht vs Lokeren
Asian Handicap
Anderlecht -1.5
-138
🍊50,000
1 : 1
LOSE
Status : LOSE
Outcome : 🍊0
Bet #3571716 Placed:
Kick-Off
Competition
Match
Soccer Picks
Odds
Stake
Result
Status
Austria - Cup
Grazer AK vs Kapfenberger SV
In-Play Over / Under
Over 2.5
1-0 (67')
200
🍊50,000
3 : 0
WIN
Status : WIN
Outcome : 🍊150,000