Soccer Tipster Profile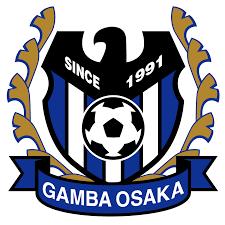 Country

UNITED STATES

Total Balance
🍊50.00

Winning Streak
20

Losing Streak
30

Expertise
In-Play Over / Under
BB3030 participated in the following rounds of Tipsters Competition:
Biography
I like to take advantage of certain situations that tend to produce a certain result a great deal of the time. Also a focus on live betting as what is happening in the game often does not match what the odds are. A teams orginization from game to game can be random as well as their strategies in certain situations and it is possible to take advantage.
Feedback for Soccer Tipster BB3030
Latest Messages for BB3030:
Kel16

Kel16

My Man, i need some assistance on serious winning odds like the HT/FT we need to make the bookies feel the pain. Can youshare out as soon as you get/ least i forget the mancity vs liverpool you blessed us with.
I like the predictions you showcase nice predictive skills keep it up man.
Kel16

Hi, am in search of some serious winning odds 10+ and above kindly assist if you come across
Thanks.
Kel16

Sure man the world cup will be quite intimidating hope we make a kill out of the bookies.
Kel16

Thanks just checking on the russia cup opener hope it sails
THANKS
Kel16

Hey man, the #2018WC is here hit me up some odds on my tip page.

Thanks man.
Kel16

Hi just looking at the england odds vs colombia do you think A DRAW HALF TIME WITH A COLOMBIA WIN can see the light of the day in the match?
Kel16

Hi Man, which is the correct prediction on this match_____GKS Katowice vs Górnik Zabrze
Kel16

THANKS MAN
Kel16

A GG HAS WORKED FOR ME IN THE REAL BET
Kel16

HI man i cant see your picks for today would you mind sharing in your thread.
Thanks
cap5

your the best keapitup
Kaana

How can i be getting your prediictions please?-
Kel16

HI i know you have some tips for the weeekend Drop me in the *****

soccerpunter


Kel16: HI i know you have some tips for the weeekend Drop me in the *****



For a repeated offender, your account has been suspended until further notice.

STRICTLY NO POSTING OF EMAIL ADDRESS OR PHONE NUMBER. FAILURE TO COMPLY WILL RESULT IN ACCOUNT SUSPENSION.
This discussion is part of the Soccer Forum. Read all 19 comments in the thread Tipster BB3030.
Write a comment:
Character Count:
0
Write a detailed comment of at least 150 characters to earn a reward point.
✓
Charting of Tipster Profit Per Round
Evolution of Tipster's Balance in Round #128
BB3030's Rankings in Tipsters Competition Show-Hide
| # | Football Tipster | Win | Lose | Draw | Win % | Profit % | Pending | Outstanding | Total Balance |
| --- | --- | --- | --- | --- | --- | --- | --- | --- | --- |
| 649 | themaestro | 66 | 72 | 6 | 47.83 | -99.98% | 🍊0 | 🍊200 | 🍊200 |
| 650 | unikazzy | 8 | 49 | 2 | 14.04 | -99.98% | 🍊0 | 🍊200 | 🍊200 |
| 651 | jmanikas | 42 | 70 | 1 | 37.50 | -99.99% | 🍊0 | 🍊93 | 🍊93 |
| 652 | BB3030 | 83 | 163 | 22 | 33.74 | -100.00% | 🍊0 | 🍊50 | 🍊50 |
| 653 | lastKING | 13 | 32 | 4 | 28.89 | -100.00% | 🍊0 | 🍊2 | 🍊2 |
BB3030's biggest wins in round 128Show-Hide
Bet #3712381 Placed:
Kick-Off
Competition
Match
Soccer Picks
Odds
Stake
Result
Status
Africa - CAF Confederation Cup
Gor Mahia vs Zamalek
Over / Under
Over 5.5
2200
🍊50,000
4 : 2
WIN
Status : WIN
Outcome : 🍊1,150,000
Bet #3712380 Placed:
Kick-Off
Competition
Match
Soccer Picks
Odds
Stake
Result
Status
Africa - CAF Confederation Cup
Gor Mahia vs Zamalek
Over / Under
Over 4.5
1000
🍊50,000
4 : 2
WIN
Status : WIN
Outcome : 🍊550,000
Bet #3707130 Placed:
Kick-Off
Competition
Match
Soccer Picks
Odds
Stake
Result
Status
Belgium - First Division B
OH Leuven vs KSV Roeselare
In-Play 1X2
KSV Roeselare
0-0 (83')
750
🍊50,000
0 : 1
WIN
Status : WIN
Outcome : 🍊425,000
Bet #3715357 Placed:
Kick-Off
Competition
Match
Soccer Picks
Odds
Stake
Result
Status
Netherlands - Eerste Divisie
PSV II vs TOP Oss
Over/Under - 1st Half
Over 2.5
400
🍊50,000
3 : 1
WIN
Status : WIN
Outcome : 🍊250,000
Bet #3707497 Placed:
Kick-Off
Competition
Match
Soccer Picks
Odds
Stake
Result
Status
Paraguay - Division Profesional
Club Guaraní vs Libertad
In-Play Over / Under
Over 2.5
0-0 (50')
400
🍊50,000
3 : 1
WIN
Status : WIN
Outcome : 🍊250,000
Bet #3707487 Placed:
Kick-Off
Competition
Match
Soccer Picks
Odds
Stake
Result
Status
Argentina - Superliga
San Martín Tucumán vs Defensa y Justicia
In-Play 1X2
Defensa y Justicia
1-0 (29')
400
🍊50,000
1 : 2
WIN
Status : WIN
Outcome : 🍊250,000
Bet #3718490 Placed:
Kick-Off
Competition
Match
Soccer Picks
Odds
Stake
Result
Status
Israel - State Cup
Kafr Qasim vs Hapoel Hadera
In-Play Over / Under
Over 4.5
0-1 (8')
333
🍊50,000
2 : 3
WIN
Status : WIN
Outcome : 🍊216,500
Bet #3716810 Placed:
Kick-Off
Competition
Match
Soccer Picks
Odds
Stake
Result
Status
United Arab Emirates - Arabian Gulf League
Al Ittihad Kalba vs Al Wahda
Over/Under - 1st Half
Over 2.5
300
🍊50,000
2 : 4
WIN
Status : WIN
Outcome : 🍊200,000
Bet #3718261 Placed:
Kick-Off
Competition
Match
Soccer Picks
Odds
Stake
Result
Status
Israel - State Cup
Kafr Qasim vs Hapoel Hadera
Over / Under
Over 3.5
275
🍊50,000
2 : 3
WIN
Status : WIN
Outcome : 🍊187,500
Bet #3713008 Placed:
Kick-Off
Competition
Match
Soccer Picks
Odds
Stake
Result
Status
England - Premier League
Manchester City vs Arsenal
Over/Under - 1st Half
Over 2.5
275
🍊50,000
3 : 1
WIN
Status : WIN
Outcome : 🍊187,500
Bet #3717702 Placed:
Kick-Off
Competition
Match
Soccer Picks
Odds
Stake
Result
Status
England - FA Cup
Newport County vs Middlesbrough
In-Play 1X2
Newport County
0-0 (HT)
260
🍊50,000
2 : 0
WIN
Status : WIN
Outcome : 🍊180,000
Bet #3707558 Placed:
Kick-Off
Competition
Match
Soccer Picks
Odds
Stake
Result
Status
Germany - 2. Bundesliga
Paderborn vs Greuther Fürth
Asian Handicap
Paderborn -2
255
🍊50,000
6 : 0
WIN
Status : WIN
Outcome : 🍊177,500
Bet #3716076 Placed:
Kick-Off
Competition
Match
Soccer Picks
Odds
Stake
Result
Status
Brazil - Gaúcho 1
Internacional vs Brasil de Pelotas
Over / Under
Under 1.5
250
🍊50,000
1 : 0
WIN
Status : WIN
Outcome : 🍊175,000
Bet #3709491 Placed:
Kick-Off
Competition
Match
Soccer Picks
Odds
Stake
Result
Status
England - Premier League
Chelsea vs Huddersfield Town
In-Play Over / Under
Over 4.5
1-0 (21')
250
🍊50,000
5 : 0
WIN
Status : WIN
Outcome : 🍊175,000
Bet #3707213 Placed:
Kick-Off
Competition
Match
Soccer Picks
Odds
Stake
Result
Status
Argentina - Superliga
Gimnasia La Plata vs Tigre
Over / Under
Over 3
230
🍊50,000
3 : 1
WIN
Status : WIN
Outcome : 🍊165,000
BB3030's Bet Statement (Up to Last 100 Predictions)Show-Hide
Bet #3721617 Placed:
Kick-Off
Competition
Match
Soccer Picks
Odds
Stake
Result
Status
Saudi Arabia - Pro League
Al Feiha vs Al Ittifaq
Over/Under - 1st Half
Over 2.5
500
🍊37,300
1 : 1
LOSE
Status : LOSE
Outcome : 🍊0
Bet #3721616 Placed:
Kick-Off
Competition
Match
Soccer Picks
Odds
Stake
Result
Status
Saudi Arabia - Pro League
Al Feiha vs Al Ittifaq
Over/Under - 1st Half
Over 3.5
1600
🍊50,000
1 : 1
LOSE
Status : LOSE
Outcome : 🍊0
Bet #3720983 Placed:
Kick-Off
Competition
Match
Soccer Picks
Odds
Stake
Result
Status
South America - CONMEBOL Sudamericana
Deportivo Santaní vs Once Caldas
Over/Under - 1st Half
Over 2.5
1400
🍊50,000
1 : 1
LOSE
Status : LOSE
Outcome : 🍊0
Bet #3720984 Placed:
Kick-Off
Competition
Match
Soccer Picks
Odds
Stake
Result
Status
South America - CONMEBOL Sudamericana
Deportivo Santaní vs Once Caldas
Over/Under - 1st Half
Over 1.5
300
🍊50,000
1 : 1
LOSE
Status : LOSE
Outcome : 🍊0
Bet #3720981 Placed:
Kick-Off
Competition
Match
Soccer Picks
Odds
Stake
Result
Status
South America - CONMEBOL Libertadores
Deportivo La Guaira vs Atlético Nacional
Over/Under - 1st Half
Over 1.5
300
🍊50,000
0 : 1
LOSE
Status : LOSE
Outcome : 🍊0
Bet #3720982 Placed:
Kick-Off
Competition
Match
Soccer Picks
Odds
Stake
Result
Status
South America - CONMEBOL Libertadores
Deportivo La Guaira vs Atlético Nacional
Over/Under - 1st Half
Over 2.5
1200
🍊50,000
0 : 1
LOSE
Status : LOSE
Outcome : 🍊0
Bet #3720686 Placed:
Kick-Off
Competition
Match
Soccer Picks
Odds
Stake
Result
Status
France - Coupe de France
Guingamp vs Olympique Lyonnais
Over/Under - 1st Half
Over 2.5
550
🍊50,000
1 : 2
LOSE
Status : LOSE
Outcome : 🍊0
Bet #3720687 Placed:
Kick-Off
Competition
Match
Soccer Picks
Odds
Stake
Result
Status
France - Coupe de France
Guingamp vs Olympique Lyonnais
Over/Under - 1st Half
Over 3.5
1600
🍊50,000
1 : 2
LOSE
Status : LOSE
Outcome : 🍊0
Bet #3720297 Placed:
Kick-Off
Competition
Match
Soccer Picks
Odds
Stake
Result
Status
Italy - Serie A
Lazio vs Empoli
Over/Under - 1st Half
Over 2.5
400
🍊50,000
1 : 0
LOSE
Status : LOSE
Outcome : 🍊0
Bet #3720296 Placed:
Kick-Off
Competition
Match
Soccer Picks
Odds
Stake
Result
Status
Italy - Serie A
Lazio vs Empoli
Over/Under - 1st Half
Over 3.5
1200
🍊50,000
1 : 0
LOSE
Status : LOSE
Outcome : 🍊0
Bet #3720262 Placed:
Kick-Off
Competition
Match
Soccer Picks
Odds
Stake
Result
Status
Greece - Cup
Ergotelis vs Asteras Tripolis
In-Play Over / Under
Over 4.5
0-0 (2')
700
🍊50,000
0 : 1
LOSE
Status : LOSE
Outcome : 🍊0
Bet #3720263 Placed:
Kick-Off
Competition
Match
Soccer Picks
Odds
Stake
Result
Status
Greece - Cup
Ergotelis vs Asteras Tripolis
In-Play Over / Under
Over 5.5
0-0 (2')
1100
🍊50,000
0 : 1
LOSE
Status : LOSE
Outcome : 🍊0
Bet #3720260 Placed:
Kick-Off
Competition
Match
Soccer Picks
Odds
Stake
Result
Status
Egypt - Premier League
El Gounah vs El Entag El Harby
In-Play Over / Under
Over 7.5
1-3 (HT)
900
🍊50,000
2 : 3
Rejected ?
Status : DRAW
Outcome : 🍊50,000
Bet #3720259 Placed:
Kick-Off
Competition
Match
Soccer Picks
Odds
Stake
Result
Status
Egypt - Premier League
El Gounah vs El Entag El Harby
In-Play Over / Under
Over 6.5
1-3 (HT)
350
🍊50,000
2 : 3
Rejected ?
Status : DRAW
Outcome : 🍊50,000
Bet #3719963 Placed:
Kick-Off
Competition
Match
Soccer Picks
Odds
Stake
Result
Status
Bolivia - Primera División
Blooming vs Bolívar
In-Play Over / Under
Over 5.5
1-0 (10')
275
🍊50,000
2 : 1
LOSE
Status : LOSE
Outcome : 🍊0
Bet #3719964 Placed:
Kick-Off
Competition
Match
Soccer Picks
Odds
Stake
Result
Status
Bolivia - Primera División
Blooming vs Bolívar
In-Play Over / Under
Over 6.5
1-0 (10')
600
🍊49,000
2 : 1
LOSE
Status : LOSE
Outcome : 🍊0
Bet #3719953 Placed:
Kick-Off
Competition
Match
Soccer Picks
Odds
Stake
Result
Status
Bolivia - Primera División
San José vs Aurora
In-Play Over / Under
Over 6.5
0-0 (7')
1400
🍊50,000
3 : 0
LOSE
Status : LOSE
Outcome : 🍊0
Bet #3719952 Placed:
Kick-Off
Competition
Match
Soccer Picks
Odds
Stake
Result
Status
Bolivia - Primera División
San José vs Aurora
In-Play Over / Under
Over 5.5
0-0 (7')
600
🍊50,000
3 : 0
LOSE
Status : LOSE
Outcome : 🍊0
Bet #3719914 Placed:
Kick-Off
Competition
Match
Soccer Picks
Odds
Stake
Result
Status
Bolivia - Primera División
San José vs Aurora
Over/Under - 1st Half
Over 3.5
900
🍊50,000
3 : 0
LOSE
Status : LOSE
Outcome : 🍊0
Bet #3719915 Placed:
Kick-Off
Competition
Match
Soccer Picks
Odds
Stake
Result
Status
Bolivia - Primera División
San José vs Aurora
Over/Under - 1st Half
Over 4.5
2200
🍊50,000
3 : 0
LOSE
Status : LOSE
Outcome : 🍊0
Bet #3719913 Placed:
Kick-Off
Competition
Match
Soccer Picks
Odds
Stake
Result
Status
Bolivia - Primera División
Blooming vs Bolívar
Over/Under - 1st Half
Over 3.5
1400
🍊50,000
2 : 1
LOSE
Status : LOSE
Outcome : 🍊0
Bet #3719912 Placed:
Kick-Off
Competition
Match
Soccer Picks
Odds
Stake
Result
Status
Bolivia - Primera División
Blooming vs Bolívar
Over/Under - 1st Half
Over 2.5
450
🍊50,000
2 : 1
LOSE
Status : LOSE
Outcome : 🍊0
Bet #3719792 Placed:
Kick-Off
Competition
Match
Soccer Picks
Odds
Stake
Result
Status
Bolivia - Primera División
Sport Boys vs Oriente Petrolero
In-Play Over / Under
Over 5.5
0-0 (7')
1400
🍊50,000
2 : 1
LOSE
Status : LOSE
Outcome : 🍊0
Bet #3719791 Placed:
Kick-Off
Competition
Match
Soccer Picks
Odds
Stake
Result
Status
Bolivia - Primera División
Sport Boys vs Oriente Petrolero
In-Play Over / Under
Over 4.5
0-0 (7')
600
🍊50,000
2 : 1
LOSE
Status : LOSE
Outcome : 🍊0
Bet #3719790 Placed:
Kick-Off
Competition
Match
Soccer Picks
Odds
Stake
Result
Status
Brazil - Copa do Brasil
Altos vs Santos
In-Play Over / Under
Over 8.5
1-5 (51')
250
🍊50,000
1 : 7
LOSE
Status : LOSE
Outcome : 🍊0
Bet #3719789 Placed:
Kick-Off
Competition
Match
Soccer Picks
Odds
Stake
Result
Status
Brazil - Copa do Brasil
Altos vs Santos
In-Play Over / Under
Over 9.5
1-5 (51')
700
🍊50,000
1 : 7
LOSE
Status : LOSE
Outcome : 🍊0
Bet #3719607 Placed:
Kick-Off
Competition
Match
Soccer Picks
Odds
Stake
Result
Status
England - FA Cup
West Bromwich Albion vs Brighton & Hove Albion
In-Play Over / Under
Over 3.5
0-0 (52')
1400
🍊50,000
1 : 1
LOSE
Status : LOSE
Outcome : 🍊0
Bet #3719606 Placed:
Kick-Off
Competition
Match
Soccer Picks
Odds
Stake
Result
Status
England - FA Cup
West Bromwich Albion vs Brighton & Hove Albion
In-Play Over / Under
Over 2.5
0-0 (52')
450
🍊50,000
1 : 1
LOSE
Status : LOSE
Outcome : 🍊0
Bet #3719476 Placed:
Kick-Off
Competition
Match
Soccer Picks
Odds
Stake
Result
Status
Switzerland - Super League
St. Gallen vs Zürich
In-Play Over / Under
Over 3
1-0 (46')
130
🍊50,000
3 : 1
WIN
Status : WIN
Outcome : 🍊115,000
Bet #3719475 Placed:
Kick-Off
Competition
Match
Soccer Picks
Odds
Stake
Result
Status
Switzerland - Super League
St. Gallen vs Zürich
In-Play Over / Under
Over 3.5
1-0 (46')
200
🍊50,000
3 : 1
WIN
Status : WIN
Outcome : 🍊150,000
Bet #3719405 Placed:
Kick-Off
Competition
Match
Soccer Picks
Odds
Stake
Result
Status
England - Premier League
Everton vs Manchester City
In-Play Over / Under
Over 5.5
0-0 (0')
550
🍊50,000
0 : 2
LOSE
Status : LOSE
Outcome : 🍊0
Bet #3719404 Placed:
Kick-Off
Competition
Match
Soccer Picks
Odds
Stake
Result
Status
England - Premier League
Everton vs Manchester City
In-Play Over / Under
Over 4.5
0-0 (0')
275
🍊50,000
0 : 2
LOSE
Status : LOSE
Outcome : 🍊0
Bet #3719362 Placed:
Kick-Off
Competition
Match
Soccer Picks
Odds
Stake
Result
Status
Germany - DFB Pokal
Hertha BSC vs Bayern München
Over/Under - 1st Half
Over 2.5
400
🍊49,000
2 : 2
LOSE
Status : LOSE
Outcome : 🍊0
Bet #3719363 Placed:
Kick-Off
Competition
Match
Soccer Picks
Odds
Stake
Result
Status
Germany - DFB Pokal
Hertha BSC vs Bayern München
Over/Under - 1st Half
Over 3.5
1200
🍊50,000
2 : 2
LOSE
Status : LOSE
Outcome : 🍊0
Bet #3719306 Placed:
Kick-Off
Competition
Match
Soccer Picks
Odds
Stake
Result
Status
England - Premier League
Everton vs Manchester City
Over/Under - 1st Half
Over 2.5
350
🍊50,000
0 : 2
LOSE
Status : LOSE
Outcome : 🍊0
Bet #3719307 Placed:
Kick-Off
Competition
Match
Soccer Picks
Odds
Stake
Result
Status
England - Premier League
Everton vs Manchester City
Over/Under - 1st Half
Over 3.5
1200
🍊50,000
0 : 2
LOSE
Status : LOSE
Outcome : 🍊0
Bet #3719203 Placed:
Kick-Off
Competition
Match
Soccer Picks
Odds
Stake
Result
Status
Turkey - Cup
Galatasaray vs Hatayspor
In-Play Over / Under
Over 3
1-0 (HT)
150
🍊50,000
2 : 0
LOSE
Status : LOSE
Outcome : 🍊0
Bet #3719202 Placed:
Kick-Off
Competition
Match
Soccer Picks
Odds
Stake
Result
Status
Turkey - Cup
Galatasaray vs Hatayspor
In-Play Over / Under
Over 3.5
1-0 (HT)
240
🍊50,000
2 : 0
LOSE
Status : LOSE
Outcome : 🍊0
Bet #3719130 Placed:
Kick-Off
Competition
Match
Soccer Picks
Odds
Stake
Result
Status
France - Coupe de France
Villefranche vs PSG
In-Play Over / Under
Over 4.5
0-0 (17')
250
🍊50,000
0 : 0
LOSE
Status : LOSE
Outcome : 🍊0
Bet #3719131 Placed:
Kick-Off
Competition
Match
Soccer Picks
Odds
Stake
Result
Status
France - Coupe de France
Villefranche vs PSG
In-Play Over / Under
Over 5.5
0-0 (17')
500
🍊50,000
0 : 0
LOSE
Status : LOSE
Outcome : 🍊0
Bet #3718889 Placed:
Kick-Off
Competition
Match
Soccer Picks
Odds
Stake
Result
Status
Greece - Cup
Lamia vs Olympiakos Piraeus
In-Play Over / Under
Over 4.5
2-1 (HT)
115
🍊50,000
3 : 3
WIN
Status : WIN
Outcome : 🍊107,500
Bet #3718890 Placed:
Kick-Off
Competition
Match
Soccer Picks
Odds
Stake
Result
Status
Greece - Cup
Lamia vs Olympiakos Piraeus
In-Play Over / Under
Over 4.75
2-1 (HT)
155
🍊50,000
3 : 3
WIN
Status : WIN
Outcome : 🍊127,500
Bet #3718881 Placed:
Kick-Off
Competition
Match
Soccer Picks
Odds
Stake
Result
Status
Greece - Cup
Panionios vs PAOK
Over/Under - 1st Half
Over 1.5
275
🍊50,000
2 : 1
LOSE
Status : LOSE
Outcome : 🍊0
Bet #3718880 Placed:
Kick-Off
Competition
Match
Soccer Picks
Odds
Stake
Result
Status
Greece - Cup
Panionios vs PAOK
1X2
PAOK
110
🍊50,000
2 : 1
LOSE
Status : LOSE
Outcome : 🍊0
Bet #3718656 Placed:
Kick-Off
Competition
Match
Soccer Picks
Odds
Stake
Result
Status
World - Club Friendlies
Rudar vs Brda Dobrovo
Asian Handicap
Rudar -3
-105
🍊1,000
4 : 0
WIN
Status : WIN
Outcome : 🍊1,950
Bet #3718618 Placed:
Kick-Off
Competition
Match
Soccer Picks
Odds
Stake
Result
Status
Turkey - Cup
Yeni Malatyaspor vs Göztepe
Over / Under
Over 3.5
290
🍊50,000
1 : 0
LOSE
Status : LOSE
Outcome : 🍊0
Bet #3718585 Placed:
Kick-Off
Competition
Match
Soccer Picks
Odds
Stake
Result
Status
Greece - Cup
Lamia vs Olympiakos Piraeus
Asian Handicap
Olympiakos Piraeus -0.75
-133
🍊50,000
3 : 3
LOSE
Status : LOSE
Outcome : 🍊0
Bet #3718584 Placed:
Kick-Off
Competition
Match
Soccer Picks
Odds
Stake
Result
Status
Greece - Cup
Lamia vs Olympiakos Piraeus
Asian Handicap
Olympiakos Piraeus -1
104.9
🍊50,000
3 : 3
LOSE
Status : LOSE
Outcome : 🍊0
Bet #3718490 Placed:
Kick-Off
Competition
Match
Soccer Picks
Odds
Stake
Result
Status
Israel - State Cup
Kafr Qasim vs Hapoel Hadera
In-Play Over / Under
Over 4.5
0-1 (8')
333
🍊50,000
2 : 3
WIN
Status : WIN
Outcome : 🍊216,500
Bet #3718491 Placed:
Kick-Off
Competition
Match
Soccer Picks
Odds
Stake
Result
Status
Israel - State Cup
Kafr Qasim vs Hapoel Hadera
In-Play Over / Under
Over 5.5
0-1 (8')
750
🍊50,000
2 : 3
LOSE
Status : LOSE
Outcome : 🍊0
Bet #3718261 Placed:
Kick-Off
Competition
Match
Soccer Picks
Odds
Stake
Result
Status
Israel - State Cup
Kafr Qasim vs Hapoel Hadera
Over / Under
Over 3.5
275
🍊50,000
2 : 3
WIN
Status : WIN
Outcome : 🍊187,500
Bet #3718260 Placed:
Kick-Off
Competition
Match
Soccer Picks
Odds
Stake
Result
Status
Israel - State Cup
Kafr Qasim vs Hapoel Hadera
Over/Under - 1st Half
Over 1.5
225
🍊50,000
2 : 3
WIN
Status : WIN
Outcome : 🍊162,500
Bet #3717977 Placed:
Kick-Off
Competition
Match
Soccer Picks
Odds
Stake
Result
Status
Bolivia - Primera División
Club Destroyers vs Royal Pari
In-Play Over / Under
Over 5.5
0-0 (8')
1200
🍊50,000
0 : 0
LOSE
Status : LOSE
Outcome : 🍊0
Bet #3717978 Placed:
Kick-Off
Competition
Match
Soccer Picks
Odds
Stake
Result
Status
Bolivia - Primera División
Club Destroyers vs Royal Pari
In-Play Over / Under
Over 4.5
0-0 (8')
500
🍊50,000
0 : 0
LOSE
Status : LOSE
Outcome : 🍊0
Bet #3717947 Placed:
Kick-Off
Competition
Match
Soccer Picks
Odds
Stake
Result
Status
Paraguay - Division Profesional
River Plate vs Sol de América
In-Play Over / Under
Over 2.25
1-0 (62')
125
🍊50,000
1 : 0
LOSE
Status : LOSE
Outcome : 🍊0
Bet #3717946 Placed:
Kick-Off
Competition
Match
Soccer Picks
Odds
Stake
Result
Status
Paraguay - Division Profesional
River Plate vs Sol de América
In-Play Over / Under
Over 2.5
1-0 (62')
160
🍊50,000
1 : 0
LOSE
Status : LOSE
Outcome : 🍊0
Bet #3717927 Placed:
Kick-Off
Competition
Match
Soccer Picks
Odds
Stake
Result
Status
South America - CONMEBOL Libertadores
The Strongest vs Libertad
In-Play Over / Under
Over 5.5
0-0 (1')
1000
🍊50,000
1 : 1
LOSE
Status : LOSE
Outcome : 🍊0
Bet #3717926 Placed:
Kick-Off
Competition
Match
Soccer Picks
Odds
Stake
Result
Status
South America - CONMEBOL Libertadores
The Strongest vs Libertad
In-Play Over / Under
Over 4.5
0-0 (1')
450
🍊50,000
1 : 1
LOSE
Status : LOSE
Outcome : 🍊0
Bet #3717915 Placed:
Kick-Off
Competition
Match
Soccer Picks
Odds
Stake
Result
Status
South America - CONMEBOL Libertadores
The Strongest vs Libertad
Over / Under
Over 6.5
2000
🍊50,000
1 : 1
LOSE
Status : LOSE
Outcome : 🍊0
Bet #3717916 Placed:
Kick-Off
Competition
Match
Soccer Picks
Odds
Stake
Result
Status
South America - CONMEBOL Libertadores
The Strongest vs Libertad
Over/Under - 1st Half
Over 3.5
1600
🍊50,000
1 : 1
LOSE
Status : LOSE
Outcome : 🍊0
Bet #3717877 Placed:
Kick-Off
Competition
Match
Soccer Picks
Odds
Stake
Result
Status
Brazil - Gaúcho 1
São Luiz vs Novo Hamburgo
In-Play Over / Under
Over 2
0-0 (26')
270
🍊50,000
2 : 0
DRAW
Status : DRAW
Outcome : 🍊50,000
Bet #3717876 Placed:
Kick-Off
Competition
Match
Soccer Picks
Odds
Stake
Result
Status
Brazil - Gaúcho 1
São Luiz vs Novo Hamburgo
In-Play Over/Under - 1st Half
Over 0.5
0-0 (26')
200
🍊50,000
2 : 0
WIN
Status : WIN
Outcome : 🍊150,000
Bet #3717864 Placed:
Kick-Off
Competition
Match
Soccer Picks
Odds
Stake
Result
Status
Costa Rica - Primera División
UCR vs Carmelita
In-Play Over / Under
Over 5
3-1 (86')
540
🍊50,000
3 : 1
Rejected ?
Status : DRAW
Outcome : 🍊50,000
Bet #3717709 Placed:
Kick-Off
Competition
Match
Soccer Picks
Odds
Stake
Result
Status
Germany - DFB Pokal
MSV Duisburg vs Paderborn
In-Play 1X2
Paderborn
0-0 (HT)
120
🍊50,000
1 : 3
WIN
Status : WIN
Outcome : 🍊110,000
Bet #3717702 Placed:
Kick-Off
Competition
Match
Soccer Picks
Odds
Stake
Result
Status
England - FA Cup
Newport County vs Middlesbrough
In-Play 1X2
Newport County
0-0 (HT)
260
🍊50,000
2 : 0
WIN
Status : WIN
Outcome : 🍊180,000
Bet #3717704 Placed:
Kick-Off
Competition
Match
Soccer Picks
Odds
Stake
Result
Status
England - FA Cup
Wolverhampton Wanderers vs Shrewsbury Town
In-Play 1X2
Wolverhampton Wanderers
1-2 (45+3')
130
🍊50,000
3 : 2
WIN
Status : WIN
Outcome : 🍊115,000
Bet #3717703 Placed:
Kick-Off
Competition
Match
Soccer Picks
Odds
Stake
Result
Status
England - FA Cup
Queens Park Rangers vs Portsmouth
In-Play 1X2
Queens Park Rangers
0-0 (HT)
140
🍊50,000
2 : 0
WIN
Status : WIN
Outcome : 🍊120,000
Bet #3717572 Placed:
Kick-Off
Competition
Match
Soccer Picks
Odds
Stake
Result
Status
England - FA Cup
Brentford vs Barnet
Over/Under - 1st Half
Over 3.5
900
🍊50,000
3 : 1
LOSE
Status : LOSE
Outcome : 🍊0
Bet #3717571 Placed:
Kick-Off
Competition
Match
Soccer Picks
Odds
Stake
Result
Status
England - FA Cup
Brentford vs Barnet
Over/Under - 1st Half
Over 2.5
300
🍊50,000
3 : 1
LOSE
Status : LOSE
Outcome : 🍊0
Bet #3717495 Placed:
Kick-Off
Competition
Match
Soccer Picks
Odds
Stake
Result
Status
France - Coupe de France
Croix Football IC vs Dijon
In-Play Over / Under
Over 3.5
0-2 (70')
250
🍊50,000
0 : 3
LOSE
Status : LOSE
Outcome : 🍊0
Bet #3717377 Placed:
Kick-Off
Competition
Match
Soccer Picks
Odds
Stake
Result
Status
Turkey - Cup
Trabzonspor vs Ümraniyespor
In-Play Over / Under
Over 2
0-0 (33')
137
🍊50,000
0 : 0
LOSE
Status : LOSE
Outcome : 🍊0
Bet #3717376 Placed:
Kick-Off
Competition
Match
Soccer Picks
Odds
Stake
Result
Status
Turkey - Cup
Trabzonspor vs Ümraniyespor
In-Play Over / Under
Over 2.5
0-0 (33')
200
🍊50,000
0 : 0
LOSE
Status : LOSE
Outcome : 🍊0
Bet #3717374 Placed:
Kick-Off
Competition
Match
Soccer Picks
Odds
Stake
Result
Status
Germany - DFB Pokal
Heidenheim vs Bayer Leverkusen
In-Play 1X2
Bayer Leverkusen
0-0 (34')
-151
🍊50,000
2 : 1
LOSE
Status : LOSE
Outcome : 🍊0
Bet #3717375 Placed:
Kick-Off
Competition
Match
Soccer Picks
Odds
Stake
Result
Status
Germany - DFB Pokal
Hamburger SV vs Nürnberg
In-Play 1X2
Hamburger SV
0-0 (34')
-111
🍊50,000
1 : 0
WIN
Status : WIN
Outcome : 🍊95,000
Bet #3717369 Placed:
Kick-Off
Competition
Match
Soccer Picks
Odds
Stake
Result
Status
Germany - DFB Pokal
Borussia Dortmund vs Werder Bremen
Over/Under - 1st Half
Over 2.5
400
🍊50,000
1 : 1
LOSE
Status : LOSE
Outcome : 🍊0
Bet #3717370 Placed:
Kick-Off
Competition
Match
Soccer Picks
Odds
Stake
Result
Status
Germany - DFB Pokal
Borussia Dortmund vs Werder Bremen
Over/Under - 1st Half
Over 1.5
120
🍊50,000
1 : 1
WIN
Status : WIN
Outcome : 🍊110,000
Bet #3717154 Placed:
Kick-Off
Competition
Match
Soccer Picks
Odds
Stake
Result
Status
United Arab Emirates - Arabian Gulf League
Al Ain vs Emirates
In-Play Asian Handicap
Al Ain -1.75
0-0 (16')
110
🍊50,000
0 : 0
LOSE
Status : LOSE
Outcome : 🍊0
Bet #3717153 Placed:
Kick-Off
Competition
Match
Soccer Picks
Odds
Stake
Result
Status
United Arab Emirates - Arabian Gulf League
Al Ain vs Emirates
In-Play Asian Handicap
Al Ain -1.5
0-0 (16')
-111
🍊50,000
0 : 0
LOSE
Status : LOSE
Outcome : 🍊0
Bet #3717135 Placed:
Kick-Off
Competition
Match
Soccer Picks
Odds
Stake
Result
Status
Egypt - Premier League
ENPPI vs Al Ahly
Over/Under - 1st Half
Over 2.5
700
🍊40,000
1 : 2
LOSE
Status : LOSE
Outcome : 🍊0
Bet #3717134 Placed:
Kick-Off
Competition
Match
Soccer Picks
Odds
Stake
Result
Status
Egypt - Premier League
ENPPI vs Al Ahly
Over/Under - 1st Half
Over 1.5
200
🍊50,000
1 : 2
LOSE
Status : LOSE
Outcome : 🍊0
Bet #3717136 Placed:
Kick-Off
Competition
Match
Soccer Picks
Odds
Stake
Result
Status
Egypt - Premier League
ENPPI vs Al Ahly
Over/Under - 1st Half
Over 3.5
2200
🍊10,000
1 : 2
LOSE
Status : LOSE
Outcome : 🍊0
Bet #3717116 Placed:
Kick-Off
Competition
Match
Soccer Picks
Odds
Stake
Result
Status
Algeria - Ligue 1
MO Béjaïa vs USM Alger
Over / Under
Over 3.5
350
🍊50,000
0 : 0
LOSE
Status : LOSE
Outcome : 🍊0
Bet #3717115 Placed:
Kick-Off
Competition
Match
Soccer Picks
Odds
Stake
Result
Status
Algeria - Ligue 1
MO Béjaïa vs USM Alger
Over/Under - 1st Half
Over 1.5
275
🍊50,000
0 : 0
LOSE
Status : LOSE
Outcome : 🍊0
Bet #3717095 Placed:
Kick-Off
Competition
Match
Soccer Picks
Odds
Stake
Result
Status
United Arab Emirates - Arabian Gulf League
Al Ain vs Emirates
Asian Handicap
Al Ain -1.5
-129
🍊50,000
0 : 0
LOSE
Status : LOSE
Outcome : 🍊0
Bet #3717094 Placed:
Kick-Off
Competition
Match
Soccer Picks
Odds
Stake
Result
Status
United Arab Emirates - Arabian Gulf League
Al Ain vs Emirates
Asian Handicap
Al Ain -2
120
🍊50,000
0 : 0
LOSE
Status : LOSE
Outcome : 🍊0
Bet #3716987 Placed:
Kick-Off
Competition
Match
Soccer Picks
Odds
Stake
Result
Status
Algeria - Ligue 1
Belouizdad vs ES Sétif
In-Play Over / Under
Over 2
0-0 (25')
185
🍊50,000
1 : 0
LOSE
Status : LOSE
Outcome : 🍊0
Bet #3716986 Placed:
Kick-Off
Competition
Match
Soccer Picks
Odds
Stake
Result
Status
Algeria - Ligue 1
Belouizdad vs ES Sétif
In-Play Over / Under
Over 2.5
0-0 (25')
250
🍊50,000
1 : 0
LOSE
Status : LOSE
Outcome : 🍊0
Bet #3716919 Placed:
Kick-Off
Competition
Match
Soccer Picks
Odds
Stake
Result
Status
United Arab Emirates - Arabian Gulf League
Al Ittihad Kalba vs Al Wahda
In-Play Over/Under - 1st Half
Over 2
0-1 (18')
100
🍊50,000
2 : 4
WIN
Status : WIN
Outcome : 🍊100,000
Bet #3716917 Placed:
Kick-Off
Competition
Match
Soccer Picks
Odds
Stake
Result
Status
United Arab Emirates - Arabian Gulf League
Al Ittihad Kalba vs Al Wahda
In-Play Over/Under - 1st Half
Over 2
0-1 (18')
100
🍊50,000
2 : 4
WIN
Status : WIN
Outcome : 🍊100,000
Bet #3716844 Placed:
Kick-Off
Competition
Match
Soccer Picks
Odds
Stake
Result
Status
India - I-League
Shillong Lajong vs Churchill Brothers
In-Play Asian Handicap
Churchill Brothers -1
2-0 (51')
135
🍊50,000
3 : 2
DRAW
Status : DRAW
Outcome : 🍊50,000
Bet #3716845 Placed:
Kick-Off
Competition
Match
Soccer Picks
Odds
Stake
Result
Status
India - I-League
Shillong Lajong vs Churchill Brothers
In-Play Asian Handicap
Churchill Brothers -1.25
2-0 (51')
175
🍊50,000
3 : 2
LOSE HALF
Status : LOSE
Outcome : 🍊25,000
Bet #3716811 Placed:
Kick-Off
Competition
Match
Soccer Picks
Odds
Stake
Result
Status
United Arab Emirates - Arabian Gulf League
Al Ittihad Kalba vs Al Wahda
Over/Under - 1st Half
Over 1.5
100
🍊50,000
2 : 4
WIN
Status : WIN
Outcome : 🍊100,000
Bet #3716810 Placed:
Kick-Off
Competition
Match
Soccer Picks
Odds
Stake
Result
Status
United Arab Emirates - Arabian Gulf League
Al Ittihad Kalba vs Al Wahda
Over/Under - 1st Half
Over 2.5
300
🍊50,000
2 : 4
WIN
Status : WIN
Outcome : 🍊200,000
Bet #3716735 Placed:
Kick-Off
Competition
Match
Soccer Picks
Odds
Stake
Result
Status
Asia - AFC Champions League
Home United vs Persija
In-Play Over / Under
Over 5.5
0-1 (13')
450
🍊50,000
1 : 3
LOSE
Status : LOSE
Outcome : 🍊0
Bet #3716734 Placed:
Kick-Off
Competition
Match
Soccer Picks
Odds
Stake
Result
Status
Asia - AFC Champions League
Home United vs Persija
In-Play Over / Under
Over 4.5
0-1 (13')
200
🍊50,000
1 : 3
LOSE
Status : LOSE
Outcome : 🍊0
Bet #3716650 Placed:
Kick-Off
Competition
Match
Soccer Picks
Odds
Stake
Result
Status
Asia - AFC Champions League
Home United vs Persija
Over/Under - 1st Half
Over 1.5
120
🍊50,000
1 : 3
WIN
Status : WIN
Outcome : 🍊110,000
Bet #3716651 Placed:
Kick-Off
Competition
Match
Soccer Picks
Odds
Stake
Result
Status
Asia - AFC Champions League
Home United vs Persija
Over / Under
Over 3.5
125
🍊50,000
1 : 3
WIN
Status : WIN
Outcome : 🍊112,500
Bet #3716322 Placed:
Kick-Off
Competition
Match
Soccer Picks
Odds
Stake
Result
Status
South America - Sudamericano U20
Venezuela U20 vs Argentina U20
In-Play Over/Under - 1st Half
Over 0.5
0-0 (27')
130
🍊50,000
0 : 3
LOSE
Status : LOSE
Outcome : 🍊0
Bet #3716304 Placed:
Kick-Off
Competition
Match
Soccer Picks
Odds
Stake
Result
Status
South America - Sudamericano U20
Venezuela U20 vs Argentina U20
Over/Under - 1st Half
Over 2.5
1000
🍊50,000
0 : 3
LOSE
Status : LOSE
Outcome : 🍊0
Bet #3716303 Placed:
Kick-Off
Competition
Match
Soccer Picks
Odds
Stake
Result
Status
South America - Sudamericano U20
Venezuela U20 vs Argentina U20
Over/Under - 1st Half
Over 1.5
250
🍊50,000
0 : 3
LOSE
Status : LOSE
Outcome : 🍊0