Soccer Tipster Profile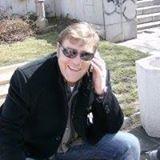 Country

BULGARIA

Total Balance
🍊970,280.00

Winning Streak
12

Losing Streak
13

Expertise
Asian Handicap
Avenir participated in the following rounds of Tipsters Competition:
Feedback for Soccer Tipster Avenir
Latest Messages for Avenir:
soccerpunter

E850433AA24CF

I will be following your single picks
danny101

nice 1
avenir

Thanks

niknoa

ciao voglio seguire i tuoi consigli perchè sono sempre accompagnati da una spiegazione logica e dettagliata
bryan1986

NICE


soccerpunter

Avenir, did you write the match previews by yourself?
avenir

I read a lot, search for information and when I find something interesting I write my opinion or in some cases I edit the information
This discussion is part of the Soccer Forum.
Write a comment:
Character Count:
0
Write a detailed comment of at least 150 characters to earn a reward point.
✓
Charting of Tipster Profit Per Round
Evolution of Tipster's Balance in Round #127
Avenir's Rankings in Tipsters Competition Show-Hide
| # | Football Tipster | Win | Lose | Draw | Win % | Profit % | Pending | Outstanding | Total Balance |
| --- | --- | --- | --- | --- | --- | --- | --- | --- | --- |
| 475 | Mahfuj3112 | 1 | 1 | 0 | 50.00 | -2.75% | 🍊0 | 🍊972,500 | 🍊972,500 |
| 476 | agurudhu | 38 | 7 | 5 | 84.44 | -2.80% | 🍊0 | 🍊972,000 | 🍊972,000 |
| 477 | mankytoe | 8 | 12 | 0 | 40.00 | -2.84% | 🍊0 | 🍊971,600 | 🍊971,600 |
| 478 | avenir | 21 | 21 | 3 | 50.00 | -2.97% | 🍊0 | 🍊970,280 | 🍊970,280 |
| 479 | Chiba | 1 | 1 | 0 | 50.00 | -3.00% | 🍊0 | 🍊970,000 | 🍊970,000 |
Avenir's biggest wins in round 127Show-Hide
Bet #3686399 Placed:
Kick-Off
Competition
Match
Soccer Picks
Odds
Stake
Result
Status
Bolivia - Primera División
Club Destroyers vs Blooming
1X2
Club Destroyers
200
🍊25,000
1 : 0
WIN
Status : WIN
Outcome : 🍊75,000
Bet #3673010 Placed:
Kick-Off
Competition
Match
Soccer Picks
Odds
Stake
Result
Status
Scotland - League One
Stenhousemuir vs Arbroath
1X2
Arbroath
-200
🍊50,000
1 : 4
WIN
Status : WIN
Outcome : 🍊75,000
Bet #3673013 Placed:
Kick-Off
Competition
Match
Soccer Picks
Odds
Stake
Result
Status
Scotland - League Two
Albion Rovers vs Peterhead
1X2
Peterhead
-357
🍊50,000
0 : 2
WIN
Status : WIN
Outcome : 🍊64,000
Bet #3686400 Placed:
Kick-Off
Competition
Match
Soccer Picks
Odds
Stake
Result
Status
Bolivia - Primera División
Club Destroyers vs Blooming
Draw No Bet
Club Destroyers
125
🍊25,000
1 : 0
WIN
Status : WIN
Outcome : 🍊56,250
Bet #3688681 Placed:
Kick-Off
Competition
Match
Soccer Picks
Odds
Stake
Result
Status
Northern Ireland - Premiership
Newry City AFC vs Linfield
Asian Handicap
Linfield -1.5
-142
🍊30,000
0 : 2
WIN
Status : WIN
Outcome : 🍊51,000
Bet #3687793 Placed:
Kick-Off
Competition
Match
Soccer Picks
Odds
Stake
Result
Status
Cyprus - 1. Division
Doxa vs AEK Larnaca
Asian Handicap
AEK Larnaca -1
-103
🍊25,000
0 : 5
WIN
Status : WIN
Outcome : 🍊49,250
Bet #3686403 Placed:
Kick-Off
Competition
Match
Soccer Picks
Odds
Stake
Result
Status
Bolivia - Primera División
Club Destroyers vs Blooming
Asian Handicap
Club Destroyers +0.25
-108
🍊25,000
1 : 0
WIN
Status : WIN
Outcome : 🍊48,125
Bet #3674424 Placed:
Kick-Off
Competition
Match
Soccer Picks
Odds
Stake
Result
Status
India - I-League
Shillong Lajong vs Indian Arrows
Over / Under
Over 2.5
130
🍊20,000
0 : 3
WIN
Status : WIN
Outcome : 🍊46,000
Bet #3673011 Placed:
Kick-Off
Competition
Match
Soccer Picks
Odds
Stake
Result
Status
Scotland - League One
Stenhousemuir vs Arbroath
Asian Handicap
Arbroath -1
-129
🍊25,000
1 : 4
WIN
Status : WIN
Outcome : 🍊44,250
Bet #3674436 Placed:
Kick-Off
Competition
Match
Soccer Picks
Odds
Stake
Result
Status
Brazil - Cearense 1
Guarani de Juazeiro vs Ferroviário
Asian Handicap
Ferroviário 0
-137
🍊25,000
0 : 4
WIN
Status : WIN
Outcome : 🍊43,125
Bet #3674433 Placed:
Kick-Off
Competition
Match
Soccer Picks
Odds
Stake
Result
Status
Belgium - First Division B
Union Saint-Gilloise vs Mechelen
Over / Under
Over 2.5
105
🍊20,000
1 : 2
WIN
Status : WIN
Outcome : 🍊41,000
Bet #3661226 Placed:
Kick-Off
Competition
Match
Soccer Picks
Odds
Stake
Result
Status
Scotland - League One
Raith Rovers vs Stenhousemuir
Asian Handicap
Raith Rovers -1
-166
🍊25,000
5 : 1
WIN
Status : WIN
Outcome : 🍊40,000
Bet #3687792 Placed:
Kick-Off
Competition
Match
Soccer Picks
Odds
Stake
Result
Status
Cyprus - 1. Division
Doxa vs AEK Larnaca
1X2
AEK Larnaca
-188
🍊25,000
0 : 5
WIN
Status : WIN
Outcome : 🍊38,250
Bet #3674420 Placed:
Kick-Off
Competition
Match
Soccer Picks
Odds
Stake
Result
Status
Australia - A-League
Sydney vs Adelaide United
Over / Under
Over 2.5
-125
🍊20,000
2 : 1
WIN
Status : WIN
Outcome : 🍊36,000
Bet #3673012 Placed:
Kick-Off
Competition
Match
Soccer Picks
Odds
Stake
Result
Status
Scotland - League Two
Albion Rovers vs Peterhead
Asian Handicap
Peterhead -1
-250
🍊25,000
0 : 2
WIN
Status : WIN
Outcome : 🍊35,000
Avenir's Bet Statement (Up to Last 100 Predictions)Show-Hide
Bet #3688681 Placed:
Kick-Off
Competition
Match
Soccer Picks
Odds
Stake
Result
Status
Northern Ireland - Premiership
Newry City AFC vs Linfield
Asian Handicap
Linfield -1.5
-142
🍊30,000
0 : 2
WIN
Status : WIN
Outcome : 🍊51,000
Bet #3687793 Placed:
Kick-Off
Competition
Match
Soccer Picks
Odds
Stake
Result
Status
Cyprus - 1. Division
Doxa vs AEK Larnaca
Asian Handicap
AEK Larnaca -1
-103
🍊25,000
0 : 5
WIN
Status : WIN
Outcome : 🍊49,250
Bet #3687792 Placed:
Kick-Off
Competition
Match
Soccer Picks
Odds
Stake
Result
Status
Cyprus - 1. Division
Doxa vs AEK Larnaca
1X2
AEK Larnaca
-188
🍊25,000
0 : 5
WIN
Status : WIN
Outcome : 🍊38,250
Bet #3686403 Placed:
Kick-Off
Competition
Match
Soccer Picks
Odds
Stake
Result
Status
Bolivia - Primera División
Club Destroyers vs Blooming
Asian Handicap
Club Destroyers +0.25
-108
🍊25,000
1 : 0
WIN
Status : WIN
Outcome : 🍊48,125
Bet #3686399 Placed:
Kick-Off
Competition
Match
Soccer Picks
Odds
Stake
Result
Status
Bolivia - Primera División
Club Destroyers vs Blooming
1X2
Club Destroyers
200
🍊25,000
1 : 0
WIN
Status : WIN
Outcome : 🍊75,000
Bet #3686400 Placed:
Kick-Off
Competition
Match
Soccer Picks
Odds
Stake
Result
Status
Bolivia - Primera División
Club Destroyers vs Blooming
Draw No Bet
Club Destroyers
125
🍊25,000
1 : 0
WIN
Status : WIN
Outcome : 🍊56,250
Bet #3682159 Placed:
Kick-Off
Competition
Match
Soccer Picks
Odds
Stake
Result
Status
Netherlands - Eerste Divisie
Twente vs Utrecht II
Asian Handicap
Twente -2
-142
🍊25,000
1 : 0
LOSE
Status : LOSE
Outcome : 🍊0
Bet #3676945 Placed:
Kick-Off
Competition
Match
Soccer Picks
Odds
Stake
Result
Status
Asia - AFC Asian Cup
India vs Bahrain
Double Chance
1X
-120
🍊10,000
0 : 1
LOSE
Status : LOSE
Outcome : 🍊0
Bet #3675192 Placed:
Kick-Off
Competition
Match
Soccer Picks
Odds
Stake
Result
Status
Asia - AFC Asian Cup
Korea DPR vs Qatar
In-Play Over / Under
Over 3.5
0-2 (37')
-129
🍊25,000
0 : 6
Rejected ?
Status : DRAW
Outcome : 🍊25,000
Bet #3674436 Placed:
Kick-Off
Competition
Match
Soccer Picks
Odds
Stake
Result
Status
Brazil - Cearense 1
Guarani de Juazeiro vs Ferroviário
Asian Handicap
Ferroviário 0
-137
🍊25,000
0 : 4
WIN
Status : WIN
Outcome : 🍊43,125
Bet #3674434 Placed:
Kick-Off
Competition
Match
Soccer Picks
Odds
Stake
Result
Status
Spain - La Liga
Atlético Madrid vs Levante
Over / Under
Over 2.5
-163
🍊20,000
1 : 0
LOSE
Status : LOSE
Outcome : 🍊0
Bet #3674433 Placed:
Kick-Off
Competition
Match
Soccer Picks
Odds
Stake
Result
Status
Belgium - First Division B
Union Saint-Gilloise vs Mechelen
Over / Under
Over 2.5
105
🍊20,000
1 : 2
WIN
Status : WIN
Outcome : 🍊41,000
Bet #3674432 Placed:
Kick-Off
Competition
Match
Soccer Picks
Odds
Stake
Result
Status
Portugal - Primeira Liga
Rio Ave vs Vitória Setúbal
Over / Under
Over 2.5
105
🍊20,000
1 : 1
LOSE
Status : LOSE
Outcome : 🍊0
Bet #3674431 Placed:
Kick-Off
Competition
Match
Soccer Picks
Odds
Stake
Result
Status
Netherlands - Eerste Divisie
Utrecht II vs AZ II
Over / Under
Over 2.5
-188
🍊20,000
1 : 3
WIN
Status : WIN
Outcome : 🍊30,600
Bet #3674428 Placed:
Kick-Off
Competition
Match
Soccer Picks
Odds
Stake
Result
Status
England - Premier League
Everton vs AFC Bournemouth
Over / Under
Over 2
-370
🍊20,000
2 : 0
DRAW
Status : DRAW
Outcome : 🍊20,000
Bet #3674425 Placed:
Kick-Off
Competition
Match
Soccer Picks
Odds
Stake
Result
Status
Netherlands - Eerste Divisie
Ajax II vs PSV II
Over / Under
Over 2.5
-277
🍊20,000
2 : 2
WIN
Status : WIN
Outcome : 🍊27,200
Bet #3674424 Placed:
Kick-Off
Competition
Match
Soccer Picks
Odds
Stake
Result
Status
India - I-League
Shillong Lajong vs Indian Arrows
Over / Under
Over 2.5
130
🍊20,000
0 : 3
WIN
Status : WIN
Outcome : 🍊46,000
Bet #3674420 Placed:
Kick-Off
Competition
Match
Soccer Picks
Odds
Stake
Result
Status
Australia - A-League
Sydney vs Adelaide United
Over / Under
Over 2.5
-125
🍊20,000
2 : 1
WIN
Status : WIN
Outcome : 🍊36,000
Bet #3673074 Placed:
Kick-Off
Competition
Match
Soccer Picks
Odds
Stake
Result
Status
England - League Two
Oldham Athletic vs Forest Green Rovers
Both Teams to Score
Yes
-138
🍊10,000
0 : 0
LOSE
Status : LOSE
Outcome : 🍊0
Bet #3673073 Placed:
Kick-Off
Competition
Match
Soccer Picks
Odds
Stake
Result
Status
England - League Two
Cheltenham Town vs Tranmere Rovers
Both Teams to Score
Yes
-138
🍊10,000
1 : 3
WIN
Status : WIN
Outcome : 🍊17,200
Bet #3673015 Placed:
Kick-Off
Competition
Match
Soccer Picks
Odds
Stake
Result
Status
Scotland - League Two
Albion Rovers vs Peterhead
Asian Handicap
Peterhead -1.5
-129
🍊15,000
0 : 2
WIN
Status : WIN
Outcome : 🍊26,610
Bet #3673013 Placed:
Kick-Off
Competition
Match
Soccer Picks
Odds
Stake
Result
Status
Scotland - League Two
Albion Rovers vs Peterhead
1X2
Peterhead
-357
🍊50,000
0 : 2
WIN
Status : WIN
Outcome : 🍊64,000
Bet #3673012 Placed:
Kick-Off
Competition
Match
Soccer Picks
Odds
Stake
Result
Status
Scotland - League Two
Albion Rovers vs Peterhead
Asian Handicap
Peterhead -1
-250
🍊25,000
0 : 2
WIN
Status : WIN
Outcome : 🍊35,000
Bet #3673011 Placed:
Kick-Off
Competition
Match
Soccer Picks
Odds
Stake
Result
Status
Scotland - League One
Stenhousemuir vs Arbroath
Asian Handicap
Arbroath -1
-129
🍊25,000
1 : 4
WIN
Status : WIN
Outcome : 🍊44,250
Bet #3673010 Placed:
Kick-Off
Competition
Match
Soccer Picks
Odds
Stake
Result
Status
Scotland - League One
Stenhousemuir vs Arbroath
1X2
Arbroath
-200
🍊50,000
1 : 4
WIN
Status : WIN
Outcome : 🍊75,000
Bet #3671396 Placed:
Kick-Off
Competition
Match
Soccer Picks
Odds
Stake
Result
Status
Northern Ireland - Premiership
Newry City AFC vs Crusaders
Asian Handicap
Crusaders -1
-181
🍊50,000
0 : 1
DRAW
Status : DRAW
Outcome : 🍊50,000
Bet #3671393 Placed:
Kick-Off
Competition
Match
Soccer Picks
Odds
Stake
Result
Status
Northern Ireland - Premiership
Newry City AFC vs Crusaders
Asian Handicap
Crusaders -1.5
100
🍊25,000
0 : 1
LOSE
Status : LOSE
Outcome : 🍊0
Bet #3671392 Placed:
Kick-Off
Competition
Match
Soccer Picks
Odds
Stake
Result
Status
Northern Ireland - Premiership
Newry City AFC vs Crusaders
Asian Handicap
Crusaders -1.25
-129
🍊25,000
0 : 1
LOSE HALF
Status : LOSE
Outcome : 🍊12,500
Bet #3670150 Placed:
Kick-Off
Competition
Match
Soccer Picks
Odds
Stake
Result
Status
Cyprus - 1. Division
Paphos vs Nea Salamis
Draw No Bet
Paphos
-163
🍊25,000
1 : 3
LOSE
Status : LOSE
Outcome : 🍊0
Bet #3670149 Placed:
Kick-Off
Competition
Match
Soccer Picks
Odds
Stake
Result
Status
Cyprus - 1. Division
Paphos vs Nea Salamis
Double Chance
1X
-250
🍊25,000
1 : 3
LOSE
Status : LOSE
Outcome : 🍊0
Bet #3669201 Placed:
Kick-Off
Competition
Match
Soccer Picks
Odds
Stake
Result
Status
Australia - A-League
Melbourne City vs Brisbane Roar
Both Teams to Score
Yes
-142
🍊10,000
1 : 0
LOSE
Status : LOSE
Outcome : 🍊0
Bet #3669200 Placed:
Kick-Off
Competition
Match
Soccer Picks
Odds
Stake
Result
Status
Australia - A-League
Melbourne City vs Brisbane Roar
Over / Under
Over 2.5
-138
🍊10,000
1 : 0
LOSE
Status : LOSE
Outcome : 🍊0
Bet #3669180 Placed:
Kick-Off
Competition
Match
Soccer Picks
Odds
Stake
Result
Status
Greece - Cup
Lamia vs Panathinaikos
Over / Under
Under 2.5
-188
🍊10,000
1 : 0
WIN
Spain - Copa del Rey
Levante vs Barcelona
Over / Under
Over 2.5
-250
2 : 1
WIN
Status : WIN
Outcome : 🍊21,420
Bet #3669179 Placed:
Kick-Off
Competition
Match
Soccer Picks
Odds
Stake
Result
Status
Asia - AFC Asian Cup
India vs UAE
Over / Under
Over 2.5
-117
🍊10,000
0 : 2
LOSE
Status : LOSE
Outcome : 🍊0
Bet #3668414 Placed:
Kick-Off
Competition
Match
Soccer Picks
Odds
Stake
Result
Status
Brazil - Cearense 1
Floresta vs Guarani de Juazeiro
1X2
Floresta
-333
🍊25,000
1 : 0
WIN
Status : WIN
Outcome : 🍊32,500
Bet #3668008 Placed:
Kick-Off
Competition
Match
Soccer Picks
Odds
Stake
Result
Status
Greece - Cup
Kissamikos vs AEK Athens
Asian Handicap
AEK Athens -1.75
110
🍊25,000
1 : 1
LOSE
Status : LOSE
Outcome : 🍊0
Bet #3663704 Placed:
Kick-Off
Competition
Match
Soccer Picks
Odds
Stake
Result
Status
Asia - AFC Asian Cup
Australia vs Jordan
In-Play Draw No Bet
Australia
0-1 (46')
150
🍊25,000
0 : 1
LOSE
Status : LOSE
Outcome : 🍊0
Bet #3662640 Placed:
Kick-Off
Competition
Match
Soccer Picks
Odds
Stake
Result
Status
Israel - Ligat ha'Al
Bnei Sakhnin vs Beitar Jerusalem
In-Play 1X2
Beitar Jerusalem
0-0 (36')
140
🍊25,000
0 : 0
LOSE
Status : LOSE
Outcome : 🍊0
Bet #3662620 Placed:
Kick-Off
Competition
Match
Soccer Picks
Odds
Stake
Result
Status
England - FA Cup
Crystal Palace vs Grimsby Town
In-Play Asian Handicap
Crystal Palace -1.5
0-0 (62')
105
🍊25,000
1 : 0
LOSE
Status : LOSE
Outcome : 🍊0
Bet #3662180 Placed:
Kick-Off
Competition
Match
Soccer Picks
Odds
Stake
Result
Status
England - National League
Leyton Orient vs Salford City
In-Play Asian Handicap
Leyton Orient -0.25
0-2 (54')
-121
🍊25,000
0 : 3
LOSE
Status : LOSE
Outcome : 🍊0
Bet #3661226 Placed:
Kick-Off
Competition
Match
Soccer Picks
Odds
Stake
Result
Status
Scotland - League One
Raith Rovers vs Stenhousemuir
Asian Handicap
Raith Rovers -1
-166
🍊25,000
5 : 1
WIN
Status : WIN
Outcome : 🍊40,000
Bet #3661225 Placed:
Kick-Off
Competition
Match
Soccer Picks
Odds
Stake
Result
Status
Scotland - League One
Arbroath vs Brechin City
Asian Handicap
Arbroath -1.5
-138
🍊25,000
1 : 0
LOSE
Status : LOSE
Outcome : 🍊0
Bet #3661107 Placed:
Kick-Off
Competition
Match
Soccer Picks
Odds
Stake
Result
Status
England - FA Cup
Bristol City vs Huddersfield Town
Asian Handicap
Huddersfield Town +0.25
-104
🍊10,000
1 : 0
LOSE
Status : LOSE
Outcome : 🍊0
Bet #3656116 Placed:
Kick-Off
Competition
Match
Soccer Picks
Odds
Stake
Result
Status
Cyprus - 1. Division
AEK Larnaca vs Paphos
Asian Handicap
AEK Larnaca -1.5
-149
🍊25,000
1 : 1
LOSE
Status : LOSE
Outcome : 🍊0
Bet #3656114 Placed:
Kick-Off
Competition
Match
Soccer Picks
Odds
Stake
Result
Status
Cyprus - Cup
APOEL vs Doxa
Asian Handicap
APOEL -1.5
-181
🍊25,000
2 : 1
LOSE
Status : LOSE
Outcome : 🍊0