Uruguay vs France: Three Games to Glory
Posted on July 5, 2018 by John MW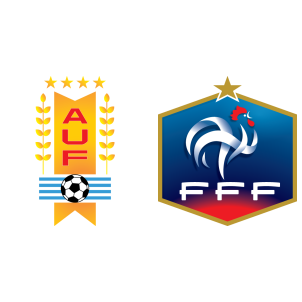 This is without a doubt the best way to kick off the 2018 World Cup quarter finals. Uruguay vs France have a big mountain to climb and the first one to reach the top will live to tell the tale. This will be one of the most exciting matches we have witnessed in the World Cup. France progressed into the quarter finals in emphatic fashion by trouncing Argentina 4 goals to 3 cutting Argentina's tournament short. Such a performance especially from their forward Kylian Mbappe obviously boosted the teams morale going into the next stage. Uruguay are coming into this match as the underdogs for sure but they have managed a good track record against France in their past 6 meetings. Uruguay managed 2 wins and both teams drew 4 times.
Uruguay vs France will be won from a defensive stance, both teams have a strong defense line up. With the likes of Diego Godin and Jose Gimenez at Uruguay's defense line up no wonder they have only conceded one goal this far. Their calmness under pressure and the ability to clear any attacks at goal have ensured multiple clean sheets. France have a good defense to book as well; Varane, Umtiti, Mendy and Co. have also done a good job this far. The only problem is that they have conceded 4 goals, and these represent 4 times that they slipped and these are more than enough to give Uruguay a shot at the semi finals. Both teams should have their defense figured out and keyed in to avoid going home.
Both teams have formidable attacking players but France take the cake on this one. They have  Kylian Mbappe, Olivier Giroud and Antoine Griezmann leading the striking force for France. Uruguay have to iconic forwards; Edison Cavani and Luis Suarez, these two players have rattled their opponents cages and they have been successful at converting their chances effectively. Uruguay have been clinical in their counter attacks and France should look out for that especially with Suarez up front creating the chances and Cavani finishing France could find themselves at a back foot. The same goes for Uruguay any slip ups with their defense Mbappe and Co. will gladly capitalize.
These two teams are seeking to lift the trophy for their countries for the second time and this is enough motivation to give us a banger of a match. All football fanatics will sell an arm and a leg to watch this one and i would expect nothing less. Whoever wins this match deserves the shot at the title.