Colombia vs England: Who will prevail?
Posted on July 3, 2018 by John MW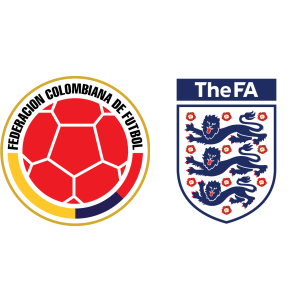 Colombia vs England, Los Cafeteros vs the Three Lions, these two teams will be closing the round of 16 knockout phase. This being the last chance for either to book their ticket to the next round and it is definitely going to be a banger. The two teams have been class acts during the group stage matches having won 2 matches each and both lost one.  Colombia vs England will be held at the Spartak Stadium later today and this will mark the close of the knockout stages of the 2018 World Cup.
These two teams have met 3 times before and England have managed to edge out Colombia twice and they drew once. Colombia have a solid team from the defense, Davinson Sanchez locking it down at the back, all the way to their attacking players. With the likes of Radamel Falcao and James Rodriguez, they have a good chance to convert the opportunities they create. James Rodriguez was the top scorer in the 2014 World Cup but he has not lived up to his clout but this is an opportunity to really get things going. Colombia have shown their abilities in possessing the ball and controlling the tempo of the game and they will have to rely on this to deny England any counter attack chances. Something to consider is that James Rodriguez has an injury and he could miss this game which will be a big advantage to the Three Lions.
England have a good record against Colombia but this is a different team with more refined players they are meeting. Most of the English players are representing their country for the first time in the World Cup and this inexperience may show in a high pressure game like this one. England have been clinical with their counter attacks but they will have to do more than this because Colombia's defense will not be caught napping. They have a good team with highly skilled players, apart from individual brilliance they will have to work as a team to pull a victory.  For England this is an opportunity to reach the World Cup finals after 52 years of trying and failing.
Colombia vs England will be an interesting match up and we can expect anything to happen, but the team that shows up with intent will carry day.