The Relegation Battle – English Premier League
Posted on May 12, 2015 by Sreya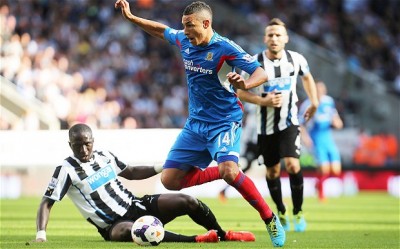 The 2014/15 English Premier League season has reached its business end and in the next couple of weeks, some important decisions will come into fore, as per as the next season is concerned. With Chelsea single-handedly dominating on the top of the table, the fate of the Premier League title was already decided more than a week ago. Manchester United's win against Crystal Palace and Liverpool's 1-1 draw at Stamford Bridge ensured the Red Devils all but secured UEFA Champions League qualification, while Brendan Rodgers' side will have to be contented with Europa League in 2015/16.
Burnley and Queens Park Rangers have already been relegated to the Championship next season. The big question which remains is that which other team will join the Clarets and the Rangers in the second tier of English football, come August.
The relegation battle this season has been a tight affair with as many as four teams still fighting for survival. Hull City are the prime contenders as they are at 18th position on the league table with 34 points. Newcastle United, who have had a sharp decline since Alan Pardew's move to Crystal Palace, sit dangerously close to the drop zone with 36 points. Sunderland, having played a game less than its fellow relegation-battlers, is on 36 points as well with a superior goal difference than the Toons. Leicester, who had a miraculous rise from the bottom of the table since Gameweek 30, now sit at 15th position with 37 points. Tim Sherwood's Aston Villa, in addition to being 90 minutes away from a FA Cup win, are also sitting cozy and can rest easy. They might still be slightly in the woods, but it looks likely that Villa would live to see another season in the top flight.
Newcastle United will finish its season against Queens Park Rangers and West Ham United. Hull City have a couple of difficult fixtures at White Hart Lane and against Manchester United at home on the last day. Sunderland, though, probably have the most complicated fixture schedule as they welcome the form team Leicester first, followed by matches against Arsenal and Chelsea.
Current form indicates its either Hull City or Newcastle United who will get the axe two weeks from now. But a crisis in Sunderland cannot be ruled out either. It seems the contest for the final relegation spot will go down to the final minute on the final matchday of the season, with each club holding the ticket to safety in its own hands.