Sweden vs England: Will Patience Pay Off?
Posted on July 7, 2018 by John MW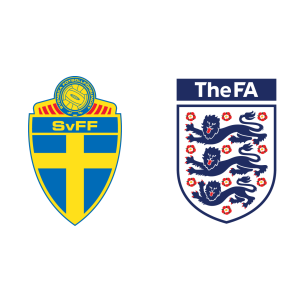 Sweden vs England, these two European footballing giants need no introduction in the World Cup scene as they have participated in this event in numerous occasions. They have met 24 times since 1908 and the two teams have performed fairly well on all occasions. England have won in 9 of the meetings and Sweden has won 6 times and the their last win was the most recent one a 4-2 win in 2012. They have drawn 9 times as well and two of those was in the 2002 and 2006 World Cups during the group stage of the competition. This is enough history between the two nations to build an expectation heading into this match.
Sweden have not been to the quarter finals of the World Cup since 1994 but they have managed to get to this 2018 World Cup in quite some fashion. They qualified by beating France, defeating Italy in the play-offs and finally edging out Germany in the group stage of this World Cup. If this does not come out as a statement to the rest of the teams then they are not paying attention to what Sweden brings to the table. Sweden has been consistent all through the competition and they have been clinical especially from a defensive point. They have conceded 2 goals this far and the two goals were scored in the group stage of the competition in their match against Germany. Their defense has been impenetrable fr the most part and they will go into this match having tightened it a lot more.
England are among the favorites to win the competition but they have had quite the journey to get to this point. They were last in this stage of the World Cup back in 2006 and they last progressed from this stage of the competition back in 1990 after beating Cameroon. England progressed to this stage of the competition after beating Colombia in a penalty shootout, something that they have never done before. This will obviously boost their confidence going into this match against Sweden. England will be more of the aggressor in this game as Sweden are predominantly a defensive team. The disadvantage with this is that Sweden are a counter attack team and they may play into their defensive strengths and draw the English line of defense higher up the pitch and attack from deep within their territory leaving England on the back foot.
The Sweden vs England match will be a tactical game where both teams will look to exploit their opponent's weaknesses and if this does not work in open play then the match could be decided in a penalty shootout. England would rather end this in open play as they have not faired well in the penalties over the years. For this to happen England will need at least two goals to have a cushioned victory against Sweden who have a tendency to score most of their goals in the second half of the match. Either way Sweden vs England will be an interesting match but it will definitely be a close one.