France vs Belgium: Will They Better Their Best?
Posted on July 10, 2018 by John MW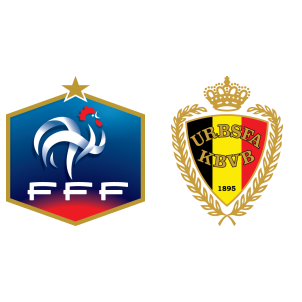 These two teams have gone above and beyond to get their countries to this stage of the competition. One of them had to overcome tougher challenges and competition to get to the semis. Belgium had to dig deep to pull off the knockout victory against Japan who had a 2-0 lead against them. They came back after the half time break and they scored three goals to proceed to the next quarter finals where they met Brazil whom they were looking to avoid until the later stages of the competition. This time round they took the fight to their opponents and they faced out the top dog of the competition. This was a clear warning to their next opponents, France, that they were here for the cup and nothing less. France vs Belgium will see two soccer giants clashing and there is a good possibility the winner of this match will win the whole competition.
France has also ousted some soccer heavyweights in their journey to the semis. They played Argentina in the knockouts and they thrashed them emphatically and later in the quarters dealt with Uruguay. France has been dominant from the get go and they have been the favorites to win the competition after Brazil. Since the last of the South Americans, Brazil, was ousted by their opponents, Belgium, then this could be their toughest test yet. Belgium is not a push-over team and they are definitely not coming in with the underdog mentality.  Belgium are coming in from a victory against Brazil and to them this was the toughest challenge in this competition.
France vs Belgium will  star young players and this means that they are coming in with little to no World Cup experience. This has not limited their ability to perform but it has boosted their morale to perform at their peak. The two teams want to live up to their hype as the new generation of football and i believe they will go above and beyond to achieve this. In their past 73 meetings, France has won 24 times and Belgium has won 30 times and 19 of those meets ended in a stale mate. This match will be one of their most important ones as it will determine a shot at being the cup winners of the 2018 World Cup. This accolade supersedes all other football awards and it puts winners at a different category as football legends.
Come tomorrow in the Saint Petersburg Stadium we are going to experience France vs Belgium at their best. Either way this is bound to be an exciting match that will draw the attention of many soccer enthusiasts. France will be coming in as the favorites but it is with a slight advantage and if they want to win they will have to throw everything at this match.