Sergio Ramos Agrees New Contract
Posted on July 30, 2015 by Sreya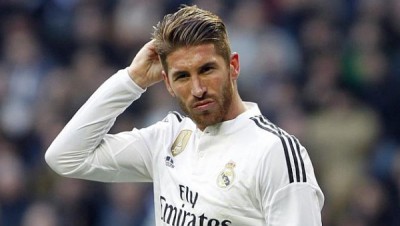 Sergio Ramos has reached an agreement with Real Madrid over a new contract, according to Spanish new daily Marca. The new deal will keep Ramos at Madrid until the end of the 2019/2020 season.
Rumours were swirling around the Spanish defender after he refused to sign an extension, sighting Real Madrid's proposed terms being not up to his expectations. Manchester United were heavily linked to Ramos, with some media outlets suggesting a swap deal involving the defender and David de Gea.
Sergio Ramos' current deal runs until 2017 and the 29-year-old wished to see it out and leave on a free transfer, if terms for an extension weren't met by the club. New manager Rafael Benitez insisted earlier this week that Sergio Ramos was 100% staying at Los Galacticos.
Marca's report suggested both parties reached an agreement on Sunday  with Florentino Perez, the player, his brother and agent, Rene Ramos, and club general director Jose Angel Sanchez in attendance. According to Marca, Sergio Ramos would earn €9m plus bonuses per season in his new deal. Although that figure is nowhere close to the €13m Ramos initially demanded, it is still double his current salary, considering the fact that Ramos will hit the age of 30 next year.
Ramos, who joined Real Madrid in a €27m move in the summer of 2005, has been a mainstay in the Los Blancos squad over the last decade, initially as a right back and later as a centre back.
Ramos' new deal would most definitely assure Rafa Benitez as he gets to keep one of the best players in his squad and not look for replacements into the transfer market.