Kenny Dalglish appointed permanent manager of Liverpool
Posted on May 13, 2011 by SoccerPunter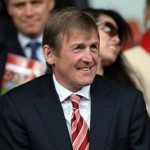 Kenny Dalglish was on Thursday appointed permanent manager of
Liverpool
after signing a three-year contract, the
English Premier League
club announced.
Dalglish, widely regarded as the Reds' greatest player, has breathed new life into the club since he replaced Roy Hodgson as coach on a temporary basis in January and the team could finish the season as high as fifth place.
Coach Steve Clarke, who arrived soon after Dalglish, has also signed a three-year contract.
John Henry, whose US-based Fenway Sports Group owns Liverpool, said there was no-one else he wanted for the job after the completion of contract talks with Dalglish, who is now in his second stint as the full-time manager.
"Kenny is a legendary Liverpool figure, both as a supremely gifted footballer and successful manager," Henry said in a statement.
"Since returning in January he has shown extraordinary leadership and the ability to bring the best out of so many people associated with the club.
"It was obvious to us very early on that the atmosphere surrounding the club had been transformed by his presence.
"No-one else could have produced such a response. Therefore, I'm delighted we have agreed to a new contract. We didn't need nor want to look elsewhere for the right man to manage the team."
Scotland great Dalglish, 60, added: "I said when I took the job on in January that I was just happy to help the club out for the remainder of the season.
"Now the owners have decided in their wisdom that they want me to stay a little longer and it's fantastic news for both myself and Steve Clarke that we have signed these contracts.
"I'm delighted to have the opportunity to help build something special here again. I want to salute the efforts of all the players, as they have been fantastic, and thank everyone at the club for the welcome they have given me since I returned in January.
"I also want to pay tribute to Steve Clarke's input since we started working together as he has brought great experience and knowledge to the role."
Liverpool were only four points above the relegation zone when Hodgson, now in charge of top-flight rivals West Bromwich Albion, was sacked.
But the Anfield club have become a transformed team under Dalglish, as exemplified by a 5-2 win away at Fulham on Monday.
Dalglish joined Liverpool as a player from Scottish giants Celtic in 1977 and helped the north-west club win three European Cup trophies as well as several domestic titles.
He was appointed player-manager in 1985 and his first season in charge yielded a domestic league and FA Cup double.
Following retirement as a player, Dalglish was the last manager to guide Liverpool to the English Championship when they won the old First Division title — in the era before the Premier League — in 1990.
That gave Liverpool a record 18th English Championship — a mark arch-rivals Manchester United are on the brink of surpassing this weekend.
In all, Dalglish's first six-year spell in charge yielded three league titles and three FA Cups.
But in 1991, having struggled to cope with the emotional fall-out from the Hillsborough disaster, when 96 Liverpool fans were crushed to death during an FA Cup tie at Sheffield Wednesday's ground two years earlier, Dalglish resigned.
He guided Blackburn Rovers to the Premier League title in 1995 but spells at Newcastle United and Celtic failed to produce similar success.