How will Romelu Lukaku Improve Manchester United?
Posted on July 18, 2017 by Sreya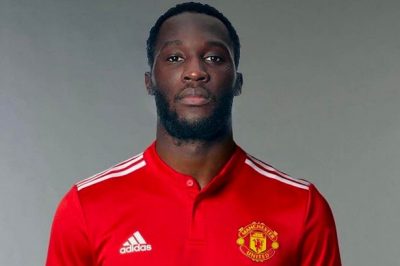 Manchester United have signed Romelu Lukaku from Everton in what is expected to be the 'ultimate' summer signing for Jose Mourinho. There is no doubt about the Belgian's talent and potential, but questions have been raised about how the centre forward improves the current Manchester United squad.
Romelu Lukaku was brought to England by Chelsea's excellent scouting team but in a turn of fate, was sold to Everton when he could not break into the first-team while Jose Mourinho was in charge.
Since joining Everton, Lukaku has been a revelation raking in goals for his side and helping the Toffees win crucial points in the Premier League.
Manchester United finished sixth in the English Premier League last season and one of the primary reasons were the lack of goals from their strikers. Although Zlatan Ibrahimovic came through early in the season, Jose Mourinho's side were found wanting in the big matches.
Romelu Lukaku will be instrumental in this aspect for if there is one thing that the Belgian excels in, that is scoring goals.
There have often been doubts about Lukaku's overall gameplay for his first touch is often poor and the Belgian seems to struggle against teams which defend deep.
However, there is no denying Lukaku's ability to get on the scoresheet and create ample goalscoring chances for his side.
In spite of not playing in a 'top four' side, Lukaku scored 71 goals in 133 games for Everton during his four seasons there (one season as a loanee). In less than 300 career appearances in the league during his time in Belgium and England, Lukaku have scored 145 goals, which is an enormous return for a 24-year-old.
Lukaku will be a key player in the UEFA Champions League as well, and Manchester United have pulled off a coup to sign him while he was constantly being linked to his former club Chelsea.
Lukaku will be a success at Old Trafford, but whether he achieves career-defining highs will depend on the Belgian's temperament and Jose Mourinho's man-management.