France vs Argentina: Who will Survive?
Posted on June 29, 2018 by John MW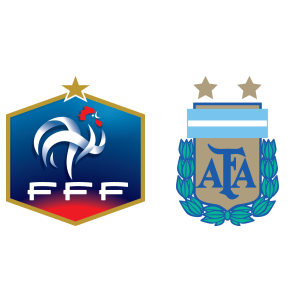 These two footballing giants will face each other in the first round of 16 knockout match in the 2018 World Cup. France qualified from their group stage on top after securing 7 points with two wins and a draw. On the other hand Argentina barely made it through as they had to win their last match in the group stage against Nigeria to get through, all the same they came in second with 4 points having won one match and drew one.  France vs Argentina will be a close match as both teams have very strong players and among them players who could change the dynamic of the game.
The two teams have met eleven times before and this will be their twelfth meet, and it is bound to be an exciting match. The previous eleven meets were dominated by Argentina with 6 wins and France won 2 matches only and the three remaining ended in a stale mate. Something to consider as well is that Argentina have kept a clean sheet in eight of the eleven matches which is a pretty solid statistic to consider. This statistic puts Argentina at an advantage but as we all know Argentina is yet to settle and perform at their peak.
France on the other hand have maintained a record of no losses against South American teams from 1978 in the World Cup. This means that they also have a record to uphold and they will do everything to further this record on Saturday in their France vs Argentina match up. France also have a good record in the knockout stages of the competition, excluding penalties France has only lost once in their last 11 matches at his stage. The loss came against Germany in the 2014 World Cup which they later went to win.
France has a youthful side and this may be a disadvantage for them given they may lack the World Cup experience that Argentina possess. This may also work to France's advantage as Argentina may have the experience but have struggled to gel as a team. Argentina have Lionel Messi on their team and if they utilize him well he may give them that added advantage over France. Messi has been instrumental in Argentina's World Cup qualification matches and he may as well carry Argentina through to the quarter finals.
France vs Argentina will be a very exciting match as both teams are evenly matched with slight advantages on both ends. This will be a nice way to kick start the knockout stages of the competition. May the best team win!