Extra assistant referees to be used in Champions League
Posted on August 7, 2010 by SoccerPunter
CARDIFF: Champions League matches next season will feature two extra assistant referees after the experiment was approved by Wednesday's meeting of the International Football Association Board (IFAB).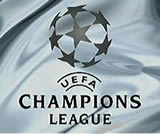 The additional assistant referees system was used in the Europa League last season and has now been brought into Europe's elite club competition, as well as a handful of other competitions around the world.
Referees will be assisted by two linesmen and two further officials in each penalty area.
The decision was ratified at a meeting of the technical sub-committee of football's rule-makers in Cardiff, where it was also confirmed the issue of goal-line technology would be discussed in October.
IFAB, which comprises representatives from world football's governing body FIFA and England, Scotland, Northern Ireland and Wales, had previously rejected the idea of introducing goal-line technology on the grounds of cost.
But calls for its introduction grew louder after England's Frank Lampard was denied what should have been an equaliser in the World Cup second round clash with Germany when his shot rebounded off the underside of the crossbar and dropped over the line.
The 'goal' went unseen by the match officials and was not given, denying England an equaliser in a match they eventually lost 4-1.
The issue was never on the agenda for Wednesday and a statement from FIFA confirmed a date had been set for discussions.
"FIFA and the technical sub-committee confirmed that goal-line technology will be on the agenda of the next annual business meeting of the IFAB in October 2010," the statement read.