Danny Welbeck Ruled Out For Three Months
Posted on September 4, 2015 by Sreya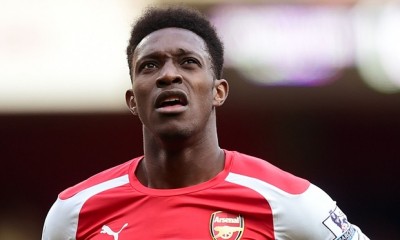 Danny Welbeck has been ruled out for at least three months after the Arsenal forward underwent a knee surgery earlier this week. Welbeck had decided to treat his knee without surgery at the end of last season and will pay dearly for the medical gaffe, as the Englishman is unlikely to return to football before December.
The English Premier League club released an extensive statement on its official website, explaining the ideology behind Welbeck's treatment plans.
"Danny Welbeck has undergone surgery on his left knee after being unable to sufficiently step up his rehabilitation work. The striker has been working throughout the summer to recover from the injury sustained at the end of April.

It had been hoped he would avoid surgery but, after increasing his training workload, the injury to his cartilage did not respond as well as hoped and the decision was taken last week for him to undergo surgery by a leading specialist in the field. Danny is now expected to be out for a period of months and everyone at Arsenal wishes him well."

– Arsenal FC official statement.
In light of the recent statement, it is baffling to make sense of Arsene Wenger's transfer policy. The Frenchman's refusal to add a centre forward to the squad which boasts of only Olivier Giroud, may cost Arsenal dearly. The Gunners have failed to put in a fiery performance in front of the goal and the fans believe Arsenal could have mounted a serious challenge for the title, if they had a world-class forward to pair up with Giroud.
Danny Welbeck joins the long list of 'injured at crucial juncture of the seasons' players at Arsenal. Jack Wilshere is also sidelined with a hairline fracture in left fibula. Arsenal will now have to rely on the players Arsene Wenger has at his disposal, and hope Welbeck can return as soon as possible.