Cristiano Ronaldo breaks another goalscoring record
Posted on September 3, 2021 by Matthew T
Cristiano Ronaldo broke yet another goalscoring record on Wednesday, after scoring two goals against the Republic of Ireland in World Cup Qualifying for national side Portugal.
What record has he broken?
Ronaldo's pair of headers late in the match against Ireland on Wednesday evening broke Irish hearts. But not only did the superstar break hearts, he also broke an international record. This is added to the fact he also won the game for his country after Portugal trailed 1-0 until the 89th minute. The returning Manchester United man equalised in the 89th, before scoring the winner in the dying seconds of the 96th minute.
Those goals were his 110th and 111th for Portugal's senior side, which arrived in his 180th cap. As a result, Ronaldo is now the leading men's international goalscorer of all time. Prior to the match, Ronaldo was tied on Ali Daei's record of 109. Daei had held the record since 2003, when he surpassed Ferenc Puskas' record of 84 international goals. The Iranian star scored his 109th and final goal back in 2006.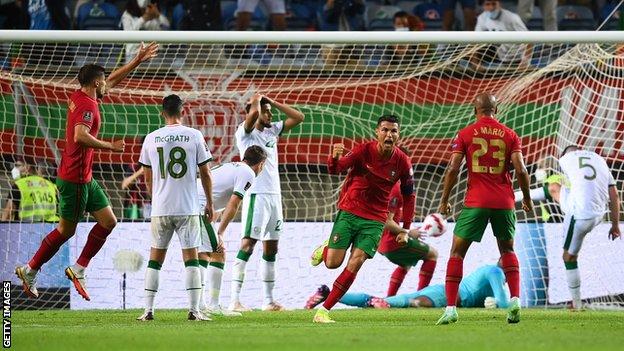 What other records does he currently hold?
The sheer number of records that Ronaldo has broken and/or is still currently holding is just staggering. It is a list that is so long, that a number of articles would need to be written in order to break them all down. I will try to summarize the other biggest and greatest records that the superstar currently holds.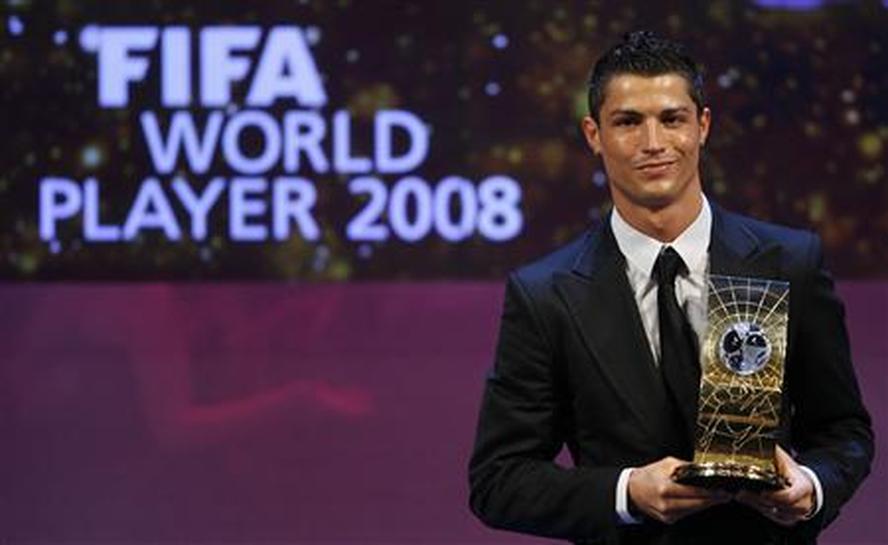 FIFA World Player of the Year awards – 3
Most goals scored in all official senior competitions – 785
Most international goals scored in a calendar year – 32
Only player to score more than 50 goals in seven consecutive calendar years
Most goals in a UEFA Champions League season by an individual – 17
Top goalscorer in the history of the UEFA Champions League – 134
Most assists in the UEFA Champions League – 42
Most goals scored in the UEFA Champions League knockout phase – 58
Highest number of consecutive UEFA Champions League matches scored in – 11
First player to have finished as top goalscorer in the Premier League, La Liga and Serie A
Most career goals at UEFA European Championships finals tournaments – 14
Most career goals in Europe's top five leagues – 470
Real Madrid's all-time top goalscorer – 450
Most goals scored in El Clasico matches – 18
Debates and arguments between pundits and fans could go on forever regarding whether Lionel Messi or Cristiano Ronaldo (or someone else) is the greatest footballer of all time. But what we should do is just enjoy these two greats in action whilst we still have them playing. The two stars have created new standards completely, and records that we thought would never be broken, have been easily surpassed.