Bolivia vs Colombia – World Cup Qualifiers – Preview
Posted on March 24, 2016 by Sreya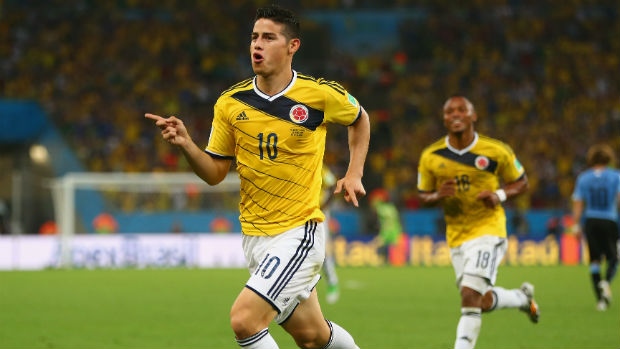 Bolivia hosts Colombia at La Paz on 24th March, Thursday as both countries aim to qualify for the 2018 FIFA World Cup, having struggled through the CONBEMOL's qualification grid.
Colombia are on four points while Bolivia are on three points after four matches. Placed at lowly seventh and eighth respectively, Colombia and Bolivia are in desperate need for a win as any other result might knock the teams out of the qualification race.
Colombia have failed to win since their 2-0 victory against Peru. Bolivia have struggled through entire qualification phase with their 4-2 victory over Venezuela in November last year fetching the only points.
Team News
In absence of the injured Radamel Falcao and Jackson Martinez, Carlos Bacca is set to lead the line for Colombia. The emergence of James Rodriguez is assuring for Colombia but Bolivia will be fielding a number of young players. Rodrigo Ramalla and Yasmani Duk are expected to start upfront for Bolivia and will be key to their cause.
Thoughts From Both Camps
"We know that we haven't made a good start to qualifying, it wasn't the one we'd hoped for. We've made mistakes, for example against Uruguay [in a 2-0 home defeat], and we all know how good a side they are. We need to make the most of home advantage, everyone knows that.

The manager has been bringing in new faces, calling up young players from the Bolivian football scene. There's a process going on that, in my opinion, should have been done before. For us young guys that play our football here, we're hoping to make the very most of the opportunity we're getting."

– Romel Quinonez, Bolivia.

"I have fond memories of the match with Bolivia. That day when I came in I played a good match. We know we must get an important result this time because we need it. To win in La Paz, we have to be calm and the coach is talking about it, be very calm, play good football, keep the ball and be together line by line. For me it is important that the two years I've been in Mexico the performances have been very good. I come with that enthusiasm."

– Dayro Moreno, Colombia.
Contributor's Pick
According to Head-2-Head statistics, Colombia have won 58% of their matches against Bolivia. However, the altitude has often caused the visiting sides problem and considering Colombia's current form, a 1-1 draw is the most likely outcome.