Albania vs Spain – FIFA World Cup Qualifier – Preview
Posted on October 9, 2016 by Sreya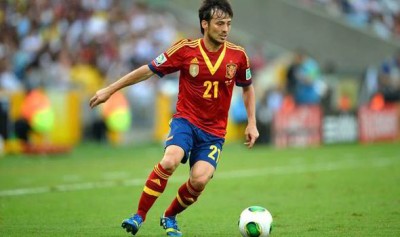 Albania vs Spain – Spain travel to Loro Boriçi Stadium, Shkodër on 9th November, Sunday to face Albania in their third Group G fixture of the first round of the UEFA nations' 2018 FIFA World Cup qualifiers.
Albania sit atop the Group G standings with six points as they defeated Liechtenstein by a 2-0 scoreline this past Wednesday having already secured a 2-1 win over Macedonia last month. Spain, on the other hand, have four points courtesy their 8-0 win over Liechtenstein and 1-1 draw with Italy.
Spain dominated possession against Italy and showcased their trademark brand of football with discipline and intensity, but failed to find a way to put the Azzuris away – mostly due to the lack of a killer touch in front of the goal.
Clinical finishing from its forwards has been a problem for the Spanish national team and Lopetegui will hope his strikers find their scoring touch against Albania. The hosts have been one of the smaller European nations who have surprised many in the last two years with their technical quality and desire to win, which culminated in their wonderful performance in the 2016 Euro.
"Players keep developing right until they retire. You can change in a positive way if you make the right decisions. Diego has a certain character. He is a fighter. But sometimes his reactions hurt his reputation.

He will be able to iron out these things as he develops. He is aware of it and so are we. These things can cost him. It could be hurtful to him. But we must love Diego the way he is and try to understand him. Any small advantage can make the difference in a tight game."

– Julen Lopetegui, Spain.
According to Albania vs Spain H2H stats, Spain have won both of the previous two matches played between these two countries. Although it should be a closely contested match, Spain are the favorites to win by a 2-1 scoreline.