Why Are Euro 2016 Favorites Struggling To Score?
Posted on June 20, 2016 by Sreya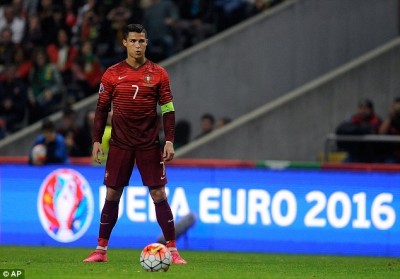 Goals have been hard to come by in this summer's European Championships. With the last round of matches in the Group stages underway, most teams have left it late to secure a win. While the pre-tournament favorites France did not confirm a win until the 90th minute in any of its first two matches, 2014 FIFA World Cup champions Germany have consistently struggled to find the back of the net.
With 48 goals in 26 matches so far, there are less than two goals scored per match in the UEFA Euro 2016 – a scoring trend which has not only riddled the football pundits, but has also troubled the punters.
During a tournament of Euro's stature, it is hardly a surprise that a lot of bets are placed on the probability of the top players scoring goals for their respective countries. While Hal Robson-Kanu cannot be expected to find the back of the net for Wales in every match, most punters do wager their money on Gareth Bale scoring from long-range shots. So far, the Welshman has delivered on his expectations.
It is his Real Madrid teammate, Cristiano Ronaldo, whose stumbles in front of the goal have shocked people. Ahead of the tournament Cristiano Ronaldo was suffering from a minor injury during his UEFA Champions League final, but it was widely believed the Portuguese star would recover from his condition to set the stage on fire for Portugal.
However, that has not been the case with the Portuguese forward missing chance after chance in the first two matches. With qualification of his nation for the knock-outs at stake, nothing justifies Cristiano Ronaldo's abysmal performance in front of the goal, one of which was a missed penalty against Austria.
Cristiano Ronaldo has taken 14 shots from open play but is yet to score – a precarious situation which has baffled his fans and handed ammunition to his detractors. While conspiracy theorists have raised allegations of fixing in light of the continuous sling of low-scoring games, excellent defending by the smaller clubs has played a key role.
Germany's goalless draw against Poland was yet another illustration of how this summer's competition has failed to favor the forwards. As a result, the bookmakers are having the last laugh.
The focus remains on the tactical setups deployed by the managers, with the likes of Antonio Conte and Martin O'Neil setting up their sides to leave no space behind the defensive screen.
Only a selected few attacking players like Dimitri Payet, Robert Lewandowski and Graziano Pelle have managed to find their footing as of now. With the knock-out phases just around the corners, it remains to be seen whether the teams find it in them to score more goals or if only individual moments of brilliance continue to settle matches.