Wenger remains upbeat despite defeat by Ipswich
Posted on January 14, 2011 by SoccerPunter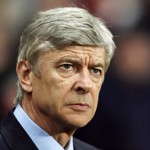 Arsenal manager Arsene Wenger is confident his side will still reach the English League Cup final despite losing the first leg of the semi-final 1-0 at Championship club Ipswich Town.
But the Frenchman conceded the Gunners will have to play much better in the second leg at the Emirates Stadium on January 25 if they are to meet either West Ham or Birmingham at Wembley.
A goal from Tamas Priskin, the Hungarian forward, in the 78th minute sealed victory for an Ipswich side that had sacked manger Roy Keane the previous week, following a so far struggling season in English football's second tier.
On Saturday they suffered a 7-0 drubbing at the hands of Chelsea in the FA Cup.
"I believe we'll turn it round, but we got a good warning tonight (Wednesday)," Wenger said after the upset result here at Portman Road.
"We'll have to put in a better performance. With playing so many games, you could see tonight that we had no spark," the Frenchman added.
"Ipswich were sharper and we made a mistake which they took advantage of. The good thing is that we play at home in the second leg and that can make a difference. We will not always be as lacking in creativity as we were tonight."
Wenger, desperate to end Arsenal's six-year wait for a trophy, is trying to recruit an experienced defender before the transfer window shuts.
But he refused to blame those who formed Arsenal's back-line, in the absence of a number of players either through injury or suspension, for the defeat.
"As a team, we did not put in the performance we wanted tonight," he said. "In every department we were below our usual level. It would be unfair to put the blame only on the defenders.
"We looked quite in control in the first half. In the second half, we looked more vulnerable defensively and I'll put that down to fatigue.
"We lost the game because we didn't play as well as we can. That would be the main lesson. That we are short defensively, maybe, because we only have two central defenders."
Paul Jewell, Keane's replacement as Ipswich boss, was in the stands on Wednesday but took no part as Ian McParland completed a two-game stint as caretaker manager.
McParland said he expected his own contract to be terminated, with Jewell bringing in his own coaching staff.
"I am absolutely delighted for the boys," McParland said. "It shows character to come back from the result against Chelsea but we could have had three goals and I am absolutely dead proud of them."
"I have done my bit tonight and my aim tonight was to keep them in the tie and if they go to the Emirates and work hard they will be a tough prospect," the Scot added.
McParland wished Ipswich's players well in the second leg but admitted he would probably not be there to cheer them on when they faced Arsenal in London.
"Hopefully, I will have a new job by then," he said. "They might give me a free ticket, I suppose."