UEFA Euro 2016 – Scoring Trends – Betting Strategy
Posted on June 14, 2016 by Sreya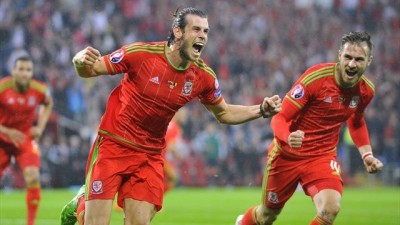 The European Championships got off to an intriguing start over the first weekend with closely contested battles eventually giving way to a win for most sides. While tournament favorites France opened with an unconvincing win on Friday, Italy demonstrated how tactical masterclass can overcome individual brilliance against Belgium yesterday.
As the UEFA Euro 2016 enters the fifth day of the competition, with all but four teams having played a match each, scoring trend patterns are developing. The key behind an optimum betting experience for a punter is not only to identify a trusted bookmaker but to also have a thorough understanding of
With most of the European nations going through a transitional period, clear favorites are yet to emerge. That Spain defeated Czech Republic by a solitary goal margin in a 1-0 result was not a testimony for the midfield dominance of the defending champions, as Vincent Del Bosque's forward line failed to finish a flurry of chances throughout the game.
Goals have been difficult to score for all sides, irrespective of their attacking prowess, with only the 2012 runners-up and the FIFA World Champions winning by a two-goals margin. The European nations have quite a few exemplary center forwards in the likes of Zlatan Ibrahimovic, Robert Lewandowski, Harry Kane, Olivier Giroud, Romelu Lukaku to name a few.
However, the strikers have struggled to get their team on the score sheet so far in the tournament. With only ten matches played until now, it is pretty early days but there have been over 2.5 goals scored in only two of the fixtures so far – during Wales' win against Slovakia and France's victory over Romania.
The matches have been pretty neck to neck with as many as five games being goalless at the half-time. The odds from most bookmakers indicated clear favorites for most of the matches, but only a couple of games were decided early into the second half.
The smaller nations, developing their prominence and technical skill, have fought until the last minute to salvage points. Although the likes of Albania, Slovakia and Republic of Ireland did not emerge victorious in their respective fixtures, these teams have shown an inclination to be tough contenders during a ninety-minute period, even for the European giants.
In spite of poor finishing and exceptional defending by central defenders in almost all the games, goalkeepers have committed costly errors on a few occasions. Clean sheets will be one of the common occurrences throughout the tournament with most managers angling towards a solid defensive performance above a trailblazing offensive display.
Euro 2016 Betting Promotion
bet365 Bore Draw Money Back offer, which is available for every Euro 2016 matches, offers money back on pre-match first, last and anytime goalscorer bets for any Euro 2016 game that finishes 0-0, in addition to the usual Half-Time/Full-Time, Correct Score and Scorecast markets.