Reds legend Lawrenson admits Liverpool is in crisis
Posted on October 6, 2010 by SoccerPunter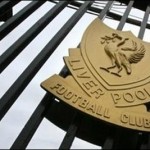 Liverpool legend Mark Lawrenson admits his former club have been plunged into crisis after their dismal start to the season.
The Reds are languishing in the Premier League relegation zone following a shock 2-1 defeat at home to newly-promoted Blackpool on Sunday which left them with just one win from their first seven matches.
Roy Hodgson's side, who have also been knocked out of the League Cup by League Two minnows Northampton Town, already looked destined for another season of underachievement after their seventh place finish last term.
Supporters at Anfield turned on Hodgson following the Blackpool loss and chanted the name of Kenny Dalglish, the former Liverpool manager and player who many fans want to take charge of the team.
Although Hodgson has only been in charge since June after succeeding Rafael Benitez, the former Fulham boss is already facing a fight to save his job.
Lawrenson, who won five league titles, one European Cup and the FA and League Cups during his seven-year stay at Anfield, admits there is little doubt the club is in complete turmoil at present.
"I really didn't think Liverpool, even in these trying times, would plummet to these depths," Lawrenson wrote in his Liverpool Daily Post column.
"I really thought that a game against Blackpool at home would be the perfect chance to get things back on an even keel and I imagine most supporters saw it that way too.
"So for them to come to Anfield and win comfortably and outplay a Liverpool side lacking so much in desire means it is officially time to worry. It's officially a crisis."
Lawrenson insists the players are as much to blame as Hodgson for Liverpool's current slump, but the former Ireland centre-back sees few signs of an improvement in their fortunes anytime soon.
"What is even more depressing is, I'm not even sure what can be done about it," he added.
"It's not like you can sign a couple of players to turn things round any more.
"Which is a shame because the new players here aren't doing it and some of the old players aren't up to it.
"It's clear that Liverpool have been relying on their top stars for too long, and now the mediocrity in the squad is being exposed."
SoccerPunter Comments:
The players are unsettled and cannot focus on playing well due to the off the field problems caused by the club's massive debts. Their future are uncertain and they are not giving their 100% performance. The inconsistent form will continue as long as the club issues remain.