Singapore businessman to renew bid for Liverpool
Posted on October 12, 2010 by SoccerPunter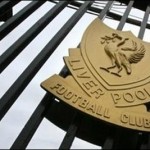 Singapore billionaire Peter Lim is to make a renewed bid for ailing English Premier League giants Liverpool by offering to buy the club for more money than the Americans preferred by the club's board, the BBC said on Monday.
Lim, who made his fortune in fashion, logistics and agri-business, thought he was the preferred option to buy the club off the unpopular American owners Tom Hicks and George Gillett, the BBC citing sources close to the Singapore businessman claimed.
However, Liverpool chairman Martin Broughton announced last Wednesday that Liverpool would instead be sold to John Henry's New England Sport Ventures for 300million pounds.
Lim believes that Henry's offer was no better than his in financial terms.
Lim was offering to repay all of Royal Bank of Scotland's and Wachovia's 200million pounds of long-term debt, to take on 60million pounds of other debt and to inject 40million pounds of working capital.
The Singapore businessman unlike the American bidders would also finance the whole deal without having to borrow any money.
Executives close to Lim claim he was told by Broughton that this made him a better option for buying the club than New England Sports Ventures.
He was told that Liverpool's board was concerned that the Americans would have to borrow to finance the takeover – ringing alarm bells that the club would find itself no better off under new American owners as their present ones.
Gillett and Hicks for their part are not satisfied with the deal agreed by Broughton with their compatriots and have gone to court over it.
That case is scheduled to get under way in London's High Court on Tuesday with the club's unpopular American owners trying to block the takeover bid.
The case will hinge on whether Broughton had the authority to sell the club to New England Sports Ventures (NESV), against the wishes of the present owners.
Broughton, appointed as independent chairman in April, agreed the sale with the support of managing director Christian Purslow and commercial director Ian Ayre, who out-voted Hicks and Gillett 3-2.
Hicks and Gillett unsuccessfully attempted to sack Purslow and Ayre shortly before the board meeting which approved the deal.
Broughton claims that when the owners decided to sell the club in April, major creditor Royal Bank of Scotland (RBS) requested undertakings that only he, as independent chairman, could make changes to the club's board.
Hicks has denied that any such undertakings in place and that therefore Broughton's actions in forcing through the sale were illegal and invalid.
The boardroom battle has coincided with Liverpool's worst start to a season for nearly 50 years, with the club languishing in the relegation zone and eliminated from the League Cup.