Liverpool sold to New England Sports Ventures
Posted on October 16, 2010 by SoccerPunter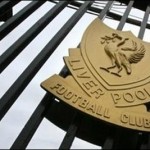 New England Sports Ventures (NESV), owners of baseball's Boston Red Sox, completed their acrimonious 300 million pounds (480 million dollars) takeover of Liverpool Football Club on Friday.
John W Henry's NESV group were able to take control after previous co-owners Tom Hicks and George Gillett were defeated in their legal battle to stop the takeover.
Liverpool chairman Martin Broughton brokered the deal despite fierce opposition from Hicks and Gillett, who have claimed they will sue for 1.6 billion dollars in damages because they believe the sale to NESV undervalued the Premier League club and was "illegal".
Broughton was delighted to have finally brought the sale to a conclusion after a dramatic week of court battles in England and the United States.
He said on Friday: "As every Liverpool fan knows, the most nerve-wracking way to win a match is in a penalty shoot-out but in the end, as long as you get the right result, it is worth the wait. And we have got the right result."
Standing alongside Broughton in London, Henry drew cheers from Liverpool fans as he said: "I am proud and humble. We have a lot of work to do and I can't tell you how happy I am that we have reached this point.
"We are not going to have a lot to say, we are going to do a lot of listening and we have a lot to learn.
"Obviously we are here to win. We have a tradition of winning. We are here to win and we will do whatever it takes."
Hicks had been trying to sell his stake to Mill Financial, a US-based hedge fund, so they could pay the club's 280 million pounds debt to the Royal Bank of Scotland (RBS) and scupper the takeover.
Mill Financial had approached the Premier League to take the mandatory owner's test on Thursday, but were rejected when the league told the fund they could only take instruction from the Liverpool board, led by Broughton.
That was the last straw for Hicks, who had already seen two High Court rulings about the takeover go against him in London this week, and the removal of the restraining order at a hearing in Texas saw the deal go through just in time.
RBS had set a Friday deadline to have the ownership situation settled or risk taking the club into financial insolvency, which would have triggered a nine-point penalty and plunged Liverpool into a relegation fight.
Liverpool's ability to compete with England's top clubs had been seriously hampered by the huge debts amassed during Hicks and Gillett's ill-fated three-year reign at Anfield.
But that should change after NESV said the club's debt servicing costs would now drop from 30 million pounds a year to no more than three million pounds a year.
After spending the last 12 months in a state of flux while Hicks and Gillett tried to sell the club for the highest possible price, Liverpool can finally return to concentrating on matters of football rather than finance.
Henry's group managed to transform the fortunes of the previously underachieving Red Sox and he knows Liverpool fans will be hoping the departure of Hicks and Gillett signals a brighter future.
"We regard our role as that of stewards for the club with a primary focus on returning the club to greatness on and off the field for the long-term," Henry said.
Although Liverpool are currently languishing in the Premier League relegation zone, the club has a proud history, which includes 18 English league titles and five European Cups.
Henry will not attend Sunday's crucial Merseyside derby at Everton and added: "I think it's better for our first experience with the supporters to be at home."
That leaves the October 24 match against Blackburn Rovers as his likely first appearance.
By then he will have a better idea of how much needs to be done to get Liverpool back on track, with major investment in Roy Hodgson's team during the January transfer window already looking likely.
"We (the Red Sox) are the second-highest spending club in Major League Baseball and we're here to win, we will do whatever is necessary," Henry went on.
Liverpool manager Hodgson added: "I am hoping the new owners coming in will stabilise the situation and give us a chance to concentrate on the football and most important of all will wipe out the debts."