Juventus Target Draxler, Witsel
Posted on August 29, 2015 by Sreya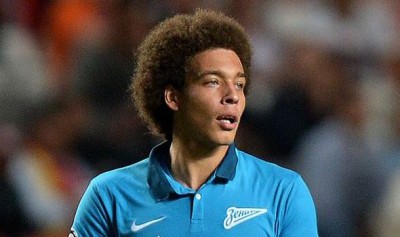 Juventus are looking to add two midfielders in a bid to completely revamp their squad for the 2015/16 season. According to reports in Italy, Schalke's Julian Draxler and Zenit St. Petersburg's Axel Witsel are set to join the Serie A Champions before the transfer window shuts down at the end of the month.
Juventus have been interested in the 21-year-old Draxler for quite some time now, with the playmaker being linked to the Bianconeri over the entire summer, after it became clear that neither Mario Goetze nor Oscar would be available for sale. While Draxler is keen to move to the 2014/15 UEFA Champions League runners-up, both clubs are yet to reach an agreement over the transfer fee.
Schalke are demanding an up-front fee of €27m, with another €5m as add-ons, while Juventus are prepared to pay €24m with another €7m as future payments. As the figures are not much apart, it is believed both clubs could reach an agreement soon. The player has already agreed personal terms and the transfer could be completed swiftly.
Juventus are also interested in signing central midfielder Axel Witsel, with Max Allegri being a huge fan of the Belgian. Witsel has been linked to a host of clubs like Chelsea, AC Milan and Manchester United this summer, but Juventus have always been the front-runners for the 26-year-old. Reports from Russia suggest a deal is in place and the transfer could be confirmed as early as tomorrow. Should Witsel sign, it could clear the path for Paul Pogba to move to Chelsea, but it is widely believed that Allegri wants Witsel to replace Arturo Vidal in the squad, which means Pogba might still be at Turin after the closure of the transfer window.