Copa America 2016 – A Preview
Posted on May 29, 2016 by Sreya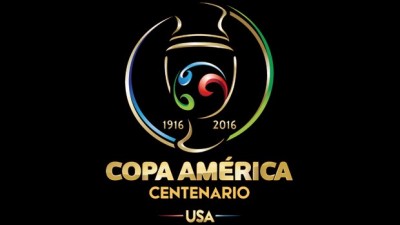 The Copa America Centenario, the 45th edition of Copa America is all set to begin on 3rd June, 2016. It will be the first time that the CONBEMOL and CONCAFAF organized tournament will take place outside South America, since its inception in 1916.
A celebration of the CONBEMOL's centenary, the 2016 Copa America will be hosted by the USA with Seattle, Chicago, Foxborough, East Rutherford, Santa Clara, Pasadena, Glendale, Houston, Orlando and Philadelphia selected as the ten venues.
Sixteen countries (all ten CONBEMOL members and six CONCAFAF members) will be participating in the celebration of South American football. While USA and Mexico qualified automatically, Costa Rica and Jamaica made it through on the basis of their wins in Copa Centroamericana and Carribean Cup respectively.
Haiti and Panama finished runners-up in the qualifiers and found their place in the tournament alongside the South American nations of Chile (current Copa holders), Argentina, Bolivia, Brazil, Colombia, Ecuador, Paraguay, Peru, Uruguay and Venezuela.
The sixteen teams have been divided into four groups. Group A consists of hosts United States, Colombia, Costa Rica and Paraguay. Group B consists of Brazil, Ecuador, Haiti and Peru. Group C includes Mexico, Uruguay, Jamaica and Venezuela. Group D includes Argentina, Chile, Panama and Bolivia.
While the Groups B, C and D have clear favorites in the likes of Brazil, Peru, Uruguay, Mexico, Argentina and Chile, it could be a close battle for the top two positions in the Group A matches.
While United States, with their home advantage will look to make a deep run into the competition, Colombia and Costa Rica are no pushovers either. With a bunch of talented squads, both these countries could push the North American nation to the extreme, with the USMNT previously showcasing a trend of succumbing under pressure. Paraguay, arguably, have the weakest squads among all the nations in Group A but are unpredictable in the short format of this competition.
United States of America will take on Colombia at Levi's Stadium in Santa Clara on 3rd June in the tournament opener. The round-robin format of the group stages continues until 14th June when Chile face Panama at Philadelphia and Argentina takes on Bolivia at Seattle.
The knock-out stages begin on 16th June while the semi-finals are set to be played at Houston and Chicago on 21st and 22nd June. The MetLife Stadium in New Jersey will be hosting the finals on 26th June.  The official matchball is Nike's Ordem Ciento.
Argentina, Brazil, Chile and Uruguay will begin the Copa America Centenario as firm favorites but as the history of Latin American football has shown, seldom the favorites perform to their expectations. United States and Mexico have outside chances of winning, but a South American nation is most likely to win the Copa America Centenario.