Barcelona Target Paul Pogba
Posted on June 9, 2015 by Sreya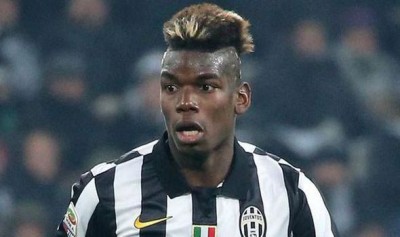 Barcelona have set their sight on Paul Pogba, the French international from Juventus, who has been linked with a move to a host of clubs across Europe. Paul Pogba, at only 22, is one of the most sought after central midfielders in Europe at the moment.
Pogba renewed his contract with Juventus in September last year and his new deal at the Turin-based club runs until 2019. Pogba's agent Mino Raola has been vocal about an imminent move for some time now. Clubs across Europe like Chelsea, Real Madrid, Paris Saint-Germain and Manchester City have been linked to Pogba at some point or the other. Even former employers Manchester United were rumoured to be after the Frenchman last summer. The latest club to join in on the speculations is FC Barcelona!
Barcelona's President confirmed that the club would be interested to sign Pogba in future, but Barcelona's transfer ban until the January of 2016 has left the Catalan club at a serious disadvantage. There has been a few reports in the Spanish press which suggest Barcelona might agree on an informal agreement with Juventus, which will allow Pogba to move to Spain, once Barcelona's transfer ban is lifted.
Juventus have reiterated time and again that Paul Pogba is not for sale. They will be even more inclined to keep him considering the fact Andrea Pirlo will be joining New York City FC in the MLS this summer.
Paul Pogba will eventually move to one of the European giants based in Spain or England and it is likely Juventus will earn a great deal of money off the Frenchman, but it is to be seen whether that happens this summer.