Summary of PSG's Transfer Window so far
Posted on August 11, 2021 by Matthew T
Paris Saint-Germain (PSG) are nearing the completion of the astonishing free transfer signing of Lionel Messi. Adding the superstar takes their summer transfer window from incredible to possibly the best ever in the history of Soccer. Here we break down their transfers so far.
Lionel Messi
Late on Tuesday, multiple sources have confirmed that Lionel Messi has passed his medical with French giants PSG. The Argentinian superstar will join on a free transfer after the expiry of his contract with Barcelona on 30th June. Last week, Barcelona released a statement revealing they had agreed a new contract with Messi, but were unable to sign it off due to La Liga's strict financial restrictions imposed on them this summer. PSG immediately made contact with Messi's representatives in order to seal the shock swoop as soon as possible.
Previous Signings
If the acquisition of arguably the greatest player to have played the game was not enough, PSG have already had a fantastic transfer window prior to Messi. With Mauricio Pochettino in charge for his first full season, PSG have pounced on a number of glorious opportunities in a COVID-19 affected market.
Gianluigi Donnarumma has arrived on a free transfer after the expiry of his AC Milan contract at the end of last season. The Euro 2020 player of the tournament will compete with Keylor Navas for the No.1 spot in goal.
Georginio Wijnaldum is the second free arrival. His deal with Liverpool also expired in June and was set for Barcelona until PSG jumped in at the last minute with a higher offer. He will offer some much-needed energy and creativity in midfield.
Sergio Ramos is yet another free transfer arrival for PSG. The experienced Spaniard failed to agree a new contract at Real Madrid this summer, who are suffering from financial difficulties. Most clubs would jump at the chance to sign just one of these players on a free, yet PSG have sealed the deals for three in one window (soon to be four).
The one big-money signing so far is the purchase of right-back Achraf Hakimi. Amazingly, the former Real Madrid and Borussia Dortmund star is still only 22 years old. However, he already possesses plenty of quality league and Champions League experience. Fresh after winning the Scudetto with Inter Milan last season, Hakimi joins for a fee of around 60million Euros.
One final under-the-radar signing is the permanent deal for midfielder Danilo Pereira. The Portuguese man joins from Porto after a loan spell in Paris last season. The fee was around 16million Euros.
Other Potential Arrivals
Incredibly, there are rumours that PSG's summer arrivals may not end with Messi. The Parisiens hold long-standing interests in central midfielders Paul Pogba of Manchester United and Eduardo Camavinga of Rennes. Both of the Frenchmen's contracts expire next summer so there is the possibility of PSG remaining patient and picking up further free signings in 12 months time. Despite the majority of their signings being free transfers this summer so far, there is no doubt that the wages, bonuses and agent fees paid out by PSG will be extortionate. Therefore, it could also be possible to remain sensible and wait until next summer.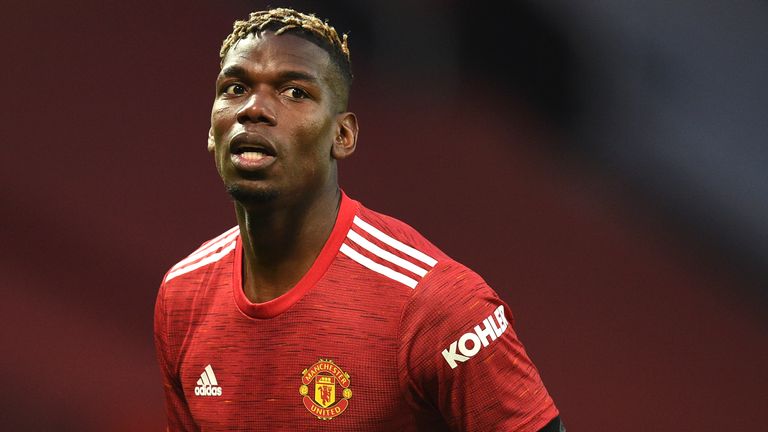 Although not an arrival, one other agreement that was huge for PSG this summer was the contract extension of Neymar. Most will have forgotten about this deal and been distracted by the high-profile signings since. But there is no doubt that tying the Brazilian down until 2025 is another important piece of business completed. The forward had been surrounded by constant rumours of a potential return to Barcelona. However, after playing a key part in the persuasion of Lionel Messi to join, he will be confident Paris is the ideal place to play.