SoccerPunter tip Man United to beat Blackburn
Posted on December 31, 2011 by SoccerPunter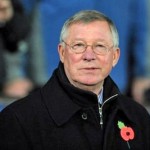 English Premier League champions Manchester United will try to put the pressure on leaders Manchester City when they face bottom of the table Blackburn Rovers at Old Trafford on Saturday.
A draw or better will see United go top ahead of City's New Year's Day trip to Sunderland.
United will be firm favourites to give long-serving manager Sir Alex Ferguson a 70th birthday present of a victory against a Blackburn side that has won just twice in the league so far this season. But while beating Rovers would be no surprise, ending the calendar year on top of the table would be a boost to a United team beaten 6-1 in the league by City, knocked out of the League Cup by second tier Crystal Palace and no longer involved in the Champions League following a shock loss to Basel.
"You are going to get setbacks," long-serving winger Ryan Giggs told www.manutd.com. "It's about how you react to them.
"Thankfully we've come back strong.
"They can help in a way. I've experienced that throughout my career – you might hit bad form or miss a good chance, and you can't wait for the next game so you can rectify it.
"I'm sure all the lads felt like that after the City game and after Basel, which was a big disappointment too."
Many had predicted Blackburn boss Steve Kean would have been out of a job by now but Venky's, the Indian-based poultry firm that owns Rovers, are standing by the Scot.
And Kean himself revealed he'd had words of support from compatriot Ferguson among a host of consoling words from fellow Premier League managers.
"We had a good chat," said Kean.
"For him to take the time out to phone me with a message of support shows the stature of the man. I was really impressed by that.
"What he said was very encouraging. When you are getting managers like Sir Alex, Harry Redknapp, David Moyes and Alan Pardew saying hang in there, you are doing the right things, wait until you get your lads out of the treatment room and you will be fine, it gives you confidence.
"They have been in the game a long time and been in similar situations. I listen and take their advice because they have been round the block."
Third-placed Tottenham travel to Swansea with all eyes on Gareth Bale after the Spurs star's scintillating display in their 2-0 win at Norwich.
Now the Wales international will look to carry on from where he left off at Carrow Road against Welsh club Swansea and Brendan Rodgers, the promoted side's manager, knows what to expect from the "perfect" left winger.
"He is perfect," said Rodgers. "His size, his pace, his power and his touch on the ball mean he is a wonderful, wonderful talent.
"If he was on the market any of the top teams in the world would take him."
Fourth-placed Chelsea may be all but out of the title race — they are 11 points behind the top two — but they will look to cement their grip on a Champions League spot at home to Aston Villa.
Arsenal, looking to break into the top four, head into their London derby at home to QPR with speculation surrounding the possible return of Gunners great Thierry Henry on a short-term loan move.
The 34-year-old France international scored a record 226 goals for the Gunners from 1999 to 2007 and has been training with Arsenal while the New York Red Bulls, his current club, enjoy the Major League Soccer off-season.
"When I see him training, I am teasing him, 'You could still play with us you know'," said Arsenal midfielder Alex Song.
"But he has never replied and just smiles."
At the bottom of the table, Bolton face Wolves in the proverbial six-pointer for both clubs while Norwich play Fulham and Stoke take on relegation-threatened Wigan.
Mid-table sides West Brom and Everton meet on Sunday.