Sir Alex hails Manchester United's fantastic achievement
Posted on May 10, 2011 by SoccerPunter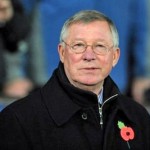 Sir Alex Ferguson hailed
Manchester United
's impending coronation as English champions for a record 19th time as a "fantastic achievement".
United moved level with Liverpool's tally of 18 titles two years ago and their 2-1 win over Chelsea on Sunday means they now need one more point to secure their 19th.
Ferguson's side are six points ahead of Chelsea with two games – at Blackburn and at home against Blackpool – remaining in the Premier League season.
They could even secure the title at Ewood Park next Saturday, on the same day that neighbours City are attempting to win their first silverware in 35 years in the FA Cup final.
And Ferguson, who has already won 11 league titles, is in no doubt that United will finish the job after killing off Chelsea's chances.
"For the last 18 years, Arsenal and Chelsea, you have to look at them always as being the main challengers to us," said Ferguson.
"In the last few years, it's been Chelsea but Arsenal made a great attempt this year.
"To win 19 is fantastic, to be the most successful team in the country in terms of championship victories, and the minute we won (the Premier League) for the first time in 1992, the door opened for us and it's an incredible achievement."
Ferguson admits he is desperate to get the title won so that he can begin to concentrate on the upcoming Champions League final against Barcelona on May 28.
He added: "In the next few weeks, we've got to be doing some work on Barcelona. Of course it'll be about that in the week now in particular but we've got to get a point at Blackburn.
"Blackburn are fighting relegation and Blackpool as well so we've got 100 per cent respect for those two great clubs. They're neighbours and I don't see them going down but we have to do our job and, if we get a point, I'll be delighted."
United could not have asked for a better start at Old Trafford, taking the lead through Javier Hernandez after just 37 seconds.
Nemanja Vidic doubled the lead with a header. Frank Lampard pulled a goal back for Chelsea, but United held on for a victory.
Even though Carlo Ancelotti won the Premier League and the FA Cup in his first season in charge at Chelsea, he is now facing mounting speculation about his future.
The Italian has one year left on his contract and maintains that he would like the chance to see out the remainder of his deal despite a trophyless season.
"You know my position. I have another year of my contract. I would like to stay. The club will take a decision at the end of the season. I accept the decision. We will wait and see," he said.
"I am honest to say that Chelsea didn't do its best this season but sometimes it can happen. Last year was a fantastic season. This year was a bit different.
"We will arrange a meeting after the end of the season."
Ancelotti refused to discuss the suggestion that it is unfair for owner Roman Abramovich to expect Chelsea to win the title every season.
"I don't know what the owner thinks about the season but I think that in my opinion we could do better. To explain the reasons why we could do better, we need to have more time and now is not the time.
"But I think we have a good squad with fantastic players and we do not need to sign many this summer."