Roma vs Plzen Preview and Prediction
Posted on November 25, 2016 by NZEREOGU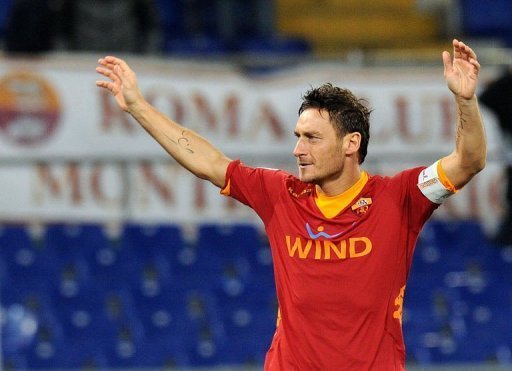 Preview of Roma vs Plzen
The home team will be looking to secure a top spot and qualifying for the next round of 32 in the Europa League when they welcome Czech Power House to the Stadio Olimpico tonight as they seek to bounce back after their shock defeat to Atalanta over the weekend.
Apart from their recent loss in the domestic league, Luciano Spaletti's men have been so sensational in Europe sitting at the top of Group E with eight points from four games and defeating the likes of Astra Giurgiu and Austria Wien at home and away respectively. The home team is three points clear from their nearest rival and sits five points clear away from their visitors.
The Romans will be having a positive mind-set going into the game tonight having scored a maximum total number of seven goals and conceding three in the process. With Edin Dzeko leading the attack tonight, the manager will be sticking to his 4-2-3-1 style of play given room for the likes of Kelvin strootman and De-Rossi to play at the heart of midfield, while Salah and Perotti will be playing wide to assist Dzeko upfront.
Alessandro Florenzi is a long-term absentee for the home side while Francesco Totti won't be available for tonight's encounter due to Injuries. On the other hand, there are no fresh injury worries for Roman Pivarník's men.
Roman Pivarník's men have not really reached their full potentials in the Europa league cup so far this season, but domestically, they are a force to reckon with. They are seven points clear at the top of the table and defeating Sparta Prague in the process. Drawing three matches and losing just one have left them languishing at the bottom of their group. Roman Pivarník's will be using his most suited style of play by adopting the 4-3-2-1 formation and he will be hoping to salvage something when they take on their counterpart later tonight in Rome knowing well that any negative result will hamper their hopes of qualifying for the next round.
A.S Roma is yet to lose a game in the competition so far this season
A.S Roma has played an over 2.5 goals in their last two home matches
A.S Roma has scored in all matches in Europe this season
Victoria Plzen has drawn three of their last four matches in the competition
Victoria Plzen has lost one of their last four matches in the completion
Victoria Plzen has played an under 2.5 goals in their last three matches in the competition.
Prediction: Roma vs Plzen will end in an under 2.5 goals.