Inter Milan appoint Claudio Ranieri as new manager
Posted on September 23, 2011 by SoccerPunter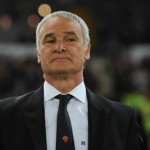 New
Inter Milan
coach Claudio Ranieri has vowed to get the team back to playing their best again following their disastrous start under Gian Piero Gasperini.
Ranieri was speaking on a TV programme in the early hours of Thursday morning before being official unveiled as Inter's new coach in the afternoon.
He has signed a two-year deal tying him to the club until the end of June 2013.
Inter have lost four and drawn one of their five official matches this season and sit in the bottom three in Italy Serie A, just 16 months after winning the Champions League.
Gasperini paid for that start when he was unceremoniously dismissed on Wednesday less than three months into the job.
But Ranieri believes he can turn their fortunes around.
"Gasperini wanted to bring his own ideas (namely a back three), he tried to make it work at all costs and he didn't succeed," Ranieri told the "Domenica Sportiva" (Sporting Sunday) programme on Rai TV.
"I will try to get this team back to playing with all their force, as they used to know how.
"Gasperini didn't mess up, he has his footballing ideas. You have to congratulate him because he tried everything with his ideas."
First and foremost, Ranieri intends talking with the players to try to find out what when wrong.
"Inter are a great team, they've had a false start. I need to speak with the whole squad to understand why," he added.
"But I have to bring enthusiasm and change course because this team has everything necessary to turn it around.
"I don't like promising that we will win this or that but I believe the lads still have a lot to give and they must prove that."
Ranieri is no stranger to this situation having taken over the reins at Roma two years ago in a similar position.
Roma had lost their opening two games of the Serie A season, after which Luciano Spalletti walked out and Ranieri took over, just a few months after he was fired by Juventus.
Although Roma initially struggled under him, he managed to take them on a 23-match unbeaten run which sent them top with four matches remaining.
However, a home defeat by Sampdoria let Jose Mourinho's Inter reclaim top spot and Ranieri's Roma had to settle for second place.
Even so, he believes that experience will help him resurrect this Inter side.
"That was an amazing ride, it was an exhilarating comeback. I'm very much a fatalist, we dreamed but it was written that we wouldn't manage it," added Ranieri.
Although he has coached some of the biggest teams in Italy, Spain and England, Ranieri has always been the nearly man.
Dubbed the Tinkerman by the British press for his constant chopping and changing of the Chelsea team, Ranieri's only trophies are an Italian Cup with Fiorentina in 1996 and a Spanish Cup with Valencia three years later.
He also coached Napoli, Atletico Madrid, Parma and Juventus.
His first match in charge will be against Bologna in Serie A on Saturday before travelling to Moscow in midweek to tackle CSKA Moscow in the Champions League.
"Everyone at Inter Milan has the pleasure to welcome Claudio Ranieri and his staff and wish them well," said an Inter statement.