German sides deny match-fixing claims in Bundesliga
Posted on December 15, 2010 by SoccerPunter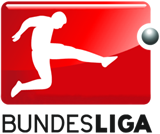 Allegations of match-fixing in Germany's Bundesliga were on Tuesday denied by both clubs involved after claims implicated a top-flight game between Energie Cottbus and VfL Bochum.
Both teams, who now ply their trade in Germany's second division, reacted with surprise to claims from Italy suggesting their Bundesliga match on February 20 2009 may have been fixed.
In that match Bochum beat Cottbus 3-2 with a controversial 79th-minute penalty.
Cottbus were relegated at the end of the season, while Bochum stayed in the top flight by two points.
The German Football Federation (DFB) have also issued a statement saying they have no concrete evidence of match-fixing from the game, despite investigations.
Both Cottbus and Bochum have said they are shocked after Italian sports daily newspaper Gazzetta dello Sport carried claims from an anonymous former player at one of the clubs who said he had known the match result from the start.
The source of the claims is said to have made the allegations in a conversation monitored by Italian authorities prior to the player's arrest as part of a match-fixing probe.
"We were surprised to be confronted with this outrageous allegation," said Cottbus president Ulrich Lepsch on Tuesday.
Lepsch said the club may now take legal action.
"Of course, we would have to clarify first if there was any match-fixing," he said.
"But if this is not the case, we would consider how to proceed further."
Cottbus manager Claus-Dieter Wollitz also dismissed the claims.
"My first reaction was 'you have got to be kidding me'," he said.
"For a small club like Cottbus, that would be a stupid way to be thrown out of the league."
A Bochum spokesman said that his club had also learnt about the issue via the media and knew nothing about it.
Prosecutors in Bochum, already investigating corruption as part of a Europe-wide case, said they had no concrete information regarding match-fixing in this particular game.
"We are surprised. So far we have no evidence at all about the game between Bochum and Cottbus," Bochum prosecutor Bernd Bieniossek told German sports agency SID, an AFP subsidiary.
"We have heard nothing from our Italian colleagues."