Gerard Houllier resigns as manager of Aston Villa
Posted on June 2, 2011 by SoccerPunter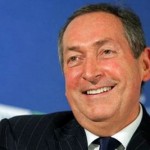 Gerard Houllier stepped down as
Aston Villa
manager on Wednesday with immediate effect, and by mutual consent, following heart trouble, the
English Premier League
club announced.
The 63-year-old Frenchman took charge in September last year but in April suffered a dissection of the descending aorta which meant he was unable to oversee the Birmingham club's final five games of the season.
Now doctors have advised he will need further time to recuperate after Houllier underwent additional medical tests last weekend.
This is the second time Houllier has had a health scare while manager of a Premier League club.
In 2001, when in charge of Liverpool, he had open heart surgery after suffering from chest pains during the home match against Leeds. His time at Anfield ended three years later.
Mark Hughes, currently manager of Premier League rivals Fulham, has been widely tipped to replace Houllier – who struggled to win over the Villa fans – at Villa Park.
Meanwhile Houllier, a former France manager – he resigned after the country failed to qualify for the 1994 World Cup finals – and French Football Federation technical director, hinted he could yet return to the game.
"I am extremely disappointed that I will not have the opportunity to manage Aston Villa next season," he said in a Villa statement issued on Wednesday.
"My health has improved considerably since I was taken ill on April 20. I now intend to take the next few months to concentrate on recuperating fully before I may return to football.
"I was very much looking forward to the prospect of my first full season as Villa manager and returning for pre-season training to prepare for the campaign ahead, a luxury that I did not have last season.
"I am very grateful to the Villa fans for their genuine concern and encouragement and to the fans of clubs up and down the country for their kind sentiments.
"I would especially like to thank my assistant manager, Gary McAllister, my staff, the players and all at Aston Villa for their support and, of course, for their efforts in securing a very positive end to last season.
"It has been an honour to manage this great club and I wish everyone connected with Aston Villa every success for the future."
Villa chief executive Paul Faulkner paid tribute to Houllier's work but said the club needed to end the uncertainty over his position while the transfer window was in its infancy in order to give the new manager as much time as possible to prepare for the upcoming season.
"I would like to thank Gerard for his considerable efforts over the past nine months and for the dedication, commitment and work ethic he has demonstrated as Villa manager," Faulkner said.
"We regret the circumstances of Gerard's departure and, naturally, we wish him well in his continued recovery.
He added: "As a board we are very conscious of the need to ensure that the club is prepared fully to meet the demands of the new season.
"To that end, we have already embarked upon the process which will lead to the appointment of a new manager.
"We will update when appropriate and until such time as we can make an announcement there will be no further comment from the club on this matter."
Villa, the 1982 European Cup winners, finished ninth in the Premier League last season but only nine points clear of the relegation places.