FIFA delays goal-line technology decision
Posted on March 6, 2011 by SoccerPunter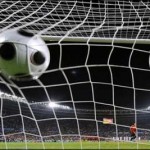 The prospect of goal-line technology in football has been put off for at least another year after football's lawmakers said Saturday they wanted further experiments before making a decision.
The International FA Board decision was taken following a meeting in Newport, Wales.
Some 10 different goal-line technology systems have been tested but so far none has met the governing body's standards, FIFA said in a statement.
FIFA has softened its stance on the use of goal-line technology since last year's World Cup, when a goal scored by England midfielder Frank Lampard against Germany was wrongly disallowed.
The IFAB, world football's lawmaking body, meanwhile has agreed to allow UEFA to use five match officials at the Euro 2012 finals in Poland and Ukraine.
English Football Association general secretary Alex Horne said he was "fairly satisfied" with the result of the meeting.
"It's not perfect because we wanted to get the principle of goal-line technology adopted," Horne said.
"Given where we were last year when it got thrown out that was my worst fear that it would happen again.
"My preferred position was we accept the principle and wait for the technology to prove itself.
"We are now in the position where they want to look at the technology in different environments and then we will make a decision in March next year.
"That's why next year's meeting will be so important."
In a separate ruling, the IFAB has banned players from wearing "snood" neck-warmers, effective from July 1.
"The IFAB agreed that in relation to Law 4 – Players' Equipment, the wearing of snoods should not be permitted," FIFA said in a statement.