Ferguson express displeasure in English Football Association
Posted on August 27, 2011 by SoccerPunter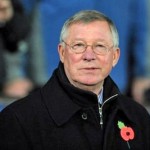 Manchester United
manager Sir Alex Ferguson launched a four-letter attack on the Football Association on Friday, claiming they should appreciate how important his club is to the fortunes of the national team.
Up to eight players from the English Premier League champions could be called up by England coach Fabio Capello for next month's Euro 2012 qualifiers against Bulgaria and Wales.
As well as Wayne Rooney and Rio Ferdinand, the squad could include United youngsters Phil Jones, Chris Smalling, Danny Welbeck and Tom Cleverley.
Ferguson said: "It is fantastic. The FA may realise who has produced more players for their country than any club in the world.
"Maybe they will get some joy from it and realise how important we are to England instead of treating us like shit. I am pleased for the players. They are outstanding."
The manager's outburst stems from past problems with the FA, including a touchline ban last season, but more notably the two-match suspension imposed on Rooney for swearing into a television camera after scoring a hat-trick against West Ham United.
That ruled him out of the FA Cup semi-final against Manchester City, a game that United lost.
But Ferguson's mood has been brightened by the performances of his young players which have left him with much to ponder for Sunday's home game with Arsenal.
Ferdinand, Javier Hernandez and Darren Fletcher are in contention for comebacks after injury, but the United manager said: "At the moment we just have to bite the bullet and play the team that is doing well, knowing I have a very good squad.
"They (the young players) have only played a couple of games. They have potential and we are very enthusiastic about that potential.
"Maybe some of their form will taper off. That is when the squad comes into play. At the moment they are doing very well. I have to let it carry on.
"It is not just their enthusiasm and energy, it is their abilities. That is why I am picking them."
The players proved their ability in the convincing 3-0 win against Tottenham Hotspur last Monday and Ferguson will hope for a repeat against another North London side this weekend.
Arsenal visit Old Trafford with manager Arsene Wenger under pressure following a summer of turmoil that has seen the sale of two of his most influential players, Cesc Fabregas and Samir Nasri.
But Ferguson defended his old foe, whose side were once their main challengers for the league title, but last won a major trophy in 2005.
"The work he has done in the 15 years he has been at the club is the best in Arsenal's history," he said.
"Yes, he has not won a trophy for six years but what does that mean? The quality of his side has not been reduced. He still has great quality in his teams.
"The competition is far greater now. When Arsenal and ourselves were going head-to-head, that went on for about eight years.
"It (the criticism) is a bit unfair of course. But who understands fairness and unfairness today. It is quite a cynical world. Supporters are far less easy to please than they were 20 years ago. It is disappointing.
"I would like to know who is going to replace him."