Chelsea To Spend Big On Stones, Pogba?
Posted on August 27, 2015 by Sreya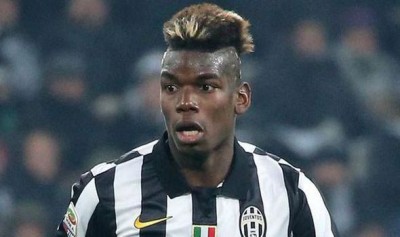 Chelsea FC are likely to add to their squad in the last week of the summer transfer window, with heavy spending lined up by Blues boss Roman Abramovich. The Premier League champions have had a disappointing start to the season, winning just four points in the first three matches. The 3-0 battering at the Etihad in the hands of Manchester City brought about a significant change in Chelsea's transfer policy.
A deal for Pedro was completed with immaculate swiftness which left Manchester United high and dry. After signing a forward of Pedro's quality and sending out the ineffective Juan Cuadrado on loan, Jose Mourinho has turned his attention in signing a central midfielder.
According to media reports in England and Italy, Chelsea have already had a £45m bid for Paul Pogba rejected by Juventus. The Turin-based club had a formal agreement with Barcelona that Pogba will be available for about £73m next summer, when Barcelona's transfer embargo is lifted. Having already lost Arturo Vidal to Bayern Munich and Andrea Pirlo to MLS, Allegri is reluctant to let Pogba leave this summer, as it could hamper Juventus' Champions League prospects.
Chelsea, meanwhile, remain confident they can reach an agreement at a fee of £70m. The personal terms would be yet another obstacle, with Pogba demanding close to 12m after taxes. Should Chelsea accept those terms, it would make Pogba the highest paid player in the Chelsea ranks, alongside Eden Hazard. With the dwindling influence of Financial Fair Play regulations and a new sponsorship agreement with Yokohama Tyres, Chelsea have the means to complete such an expensive transfer.
Chelsea are also interested in signing John Stones from Everton. The 21-year-old central defender has been identified as a successor to John Terry's throne at Chelsea. The Champions have been surprisingly porous in their defensive duties this season, already conceding 24 shots in just three matches. Thibaut Courtois and Asmir Begovic's heroics below the bars have saved Chelsea the blushes on a number of occasions, but the club immediately needs a centre half to shore up their defense.
Everton have already rejected a couple of bids upto £30m from Chelsea, but the player submitted an official transfer request earlier this week. According to The Guardian, Chelsea would submit a final £35m offer, with an additional £5m as future add-ons, which could force Everton's hands.
The early fixtures have shown how Chelsea need to strengthen, in order to match up to Manchester City's strengths and also have a realistic chance for winning the UEFA Champions League, and the club might break their transfer barriers to provide Jose Mourinho with an able squad.