Can Chelsea Lure John Stones From Everton?
Posted on July 18, 2015 by Sreya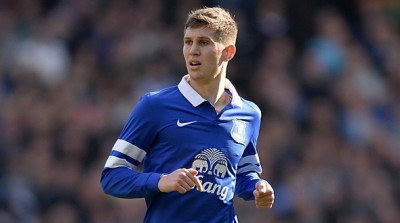 Chelsea boss Jose Mourinho is confident of signing John Stones from Everton this summer. The Merseyside club has already rejected a bid worth £20m from the Premier League champions yesterday and media speculations suggest Chelsea are preparing an improved offer.
Roberto Martinez is reluctant to part with the young centre half, who made his international debut last season. John Stones has been identified by the Chelsea hierarchy as the heir to John Terry's throne, with the former having already proved his mettle in the top flight.
The 21-year-old was purchased by David Moyes in 2013 for a meagre sum of £3m from Barnsley. A solid centre back with impressive ball-playing skills, Stones' technical panache and astute reading of the game has impressed fans and pundits alike. It is widely believed that Stones has a bright future with the English national squad, which has struggled to find consistency at the back ever since John Terry and Rio Ferdinand stepped away from the international fold.
Martinez has showered heaps of praise on Stones time and again, who himself accepted he was content to be at Everton a few days earlier. However, Everton should find it difficult to keep hold of this talent should Chelsea return with a substantial offer. John Stones, who is currently on a £30,000-per-week contract only, will also receive a significant boost in his earnings, if he moves to Chelsea.
John Terry's age and Gary Cahill's lack of versatility means Chelsea would have been in the market to find a partner for Kurt Zouma in the long run, and John Stones is the likeliest target for the current Premier League holders.