Wenger wants to retain Fabregas at Arsenal
Posted on May 20, 2011 by SoccerPunter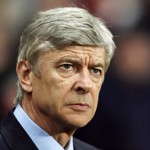 Arsenal
manager Arsene Wenger insisted on Thursday that he was determined to spend a second successive summer fighting off mighty
Barcelona
to keep skipper Cesc Fabregas at the Emirates.
The Gunners turned down a bid from the Spanish champions last year for a player who spent his junior days at Barcelona and Wenger said Fabregas still has a major role at the London club.
"I expect him to be here, and I will fight very hard to keep him here," said Wenger of Fabregas.
"You have always to fight when you have a player of that quality. You must always fight to keep your players."
Arsenal will finish their season on Sunday and end another trophyless campaign.
They have also slipped down behind FA Cup winners Manchester City into fourth place ahead of the final match at Fulham, meaning they may have to go through the qualifiers to reach the Champions League.
Wenger warned Fabregas, and other star players, that leaving Arsenal will not guarantee success.
"What guarantees you that if you go somewhere else you will win trophies?
"The biggest pride for a captain is to be committed to his club and deliver trophies with his team.
"A player who changes his club every time he is frustrated or when he doesn't win a trophy, goes nowhere.
"I believe the quality of sports life is to be committed to your club and not just to move out when it does not go as well as you expected."
Wenger added: "Cesc Fabregas played 22 games this season out of 38 and we expect him to play between 30 and 38. That will make a huge difference to our efficiency next season as well."
Wenger also commented on the future of youngster Ryo Miyaichi, who signed a long-term contract with the Gunners in January before being sent out on loan to Feyenoord for the remainder of the current campaign, and confirmed he will be returning to England for pre-season with Arsenal.
"I have only [heard] positive reports about him," Wenger added. "He will be with us in pre-season.
 
"I think he is good enough but if he is ready enough to have a place in our team, we will ask for a work permit and try to get him in.
 
"What I like about Ryo is that he has good timing with his runs and understands when to go and where to go. That is something very important. He knows how to use his pace and he is an intelligent player.  
 
"He is a boy who went straight from school football to professional football and straight away was the best player in Feyenoord."
If City win at Bolton, Arsenal will finish fourth, no matter what their result at Craven Cottage.
While Wenger believes his men should have nothing to fear from a two-legged Champions League play-off in August, he accepted: "There is a massive difference between third and fourth.
"Fourth is to play a qualifier for the Champions League – that is not Champions League football. Third is guaranteeing to be in it.
"We will try to win against Fulham. A draw could be good enough if City lose.
"I do not want to have any regrets and just want to win the game."