Lionel Messi will NOT continue at FC Barcelona
Posted on August 7, 2021 by Matthew T
Spanish giants Barcelona have announced on Thursday that superstar Lionel Messi will not continue with the club next season.
The announcement from the club has come as a shock to the footballing world, and even Messi himself. Despite the financial crisis the club finds itself in, there was an understanding from all parties involved that a new contract would be signed. The club released an official statement stating, "despite club and player reaching an agreement and their clear intention to sign a new contract today, this cannot happen because of financial and structural obstacles".
For several weeks now it had been rumoured that a new five-year contract had been agreed with Messi, which would see his salary initially halved, but then earn the majority of the money towards the end of the deal. This would have allowed Barcelona a bit of leeway in their attempts to meet La Liga's financial restrictions imposed on them this summer.
Messi has effectively been a free agent since his previous contract with Barcelona expired on 30th June. However, there has been no rumours of any other suitors due to the previously mentioned agreement already agreed, in order to continue with Barcelona. With a little over a week until the beginning of the major European league seasons, it remains to be seen which club can afford to splash the cash on the Argentinian's wage demands, image rights and agent fees. So realistically, who could afford the magician in these COVID-hit times?
Manchester City and Paris-Saint Germain appear to be the two clubs with the financial superiority in world football at this moment. And if you consider the relationship between Manchester City's manager Pep Guardiola and Messi, and the success they enjoyed at Barcelona together, then most guesses would be here. It was rumoured that Manchester City attempted to lure him last summer, when Messi attempted to force his way out of Barcelona, only for him to eventually back down and play through his remaining 12 months on his contract.
So it is the end of an era for one of, if not the, best players of this generation. And although this is surely not the end of the entertainment that he provides us all, it will certainly be strange to see Messi lineup in another team's colours. He leaves the club after 21 years, having joined as a 13-year-old. In that time, records have tumbled and been set at unimaginable heights. A mouth-watering 672 goals have been scored for the club, 10 La Liga titles have been won, 4 Champions League's, 7 Copa Del Rey's. The list goes on and on.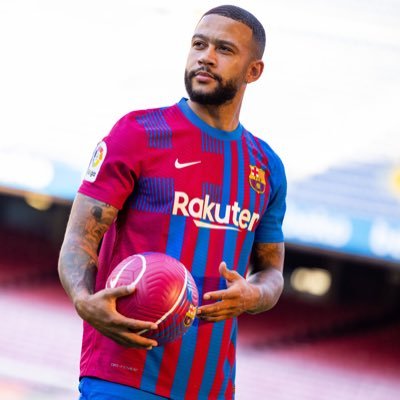 Barcelona now face the daunting task of preparing for the new season of La Liga without one of the greatest players of all time. Their disastrous situation gets worse too. It is still unclear whether new signings Memphis Depay, Sergio Aguero, Eric Garcia and Emerson can be registered, despite the hole left by Messi. More funds must be raised and devastating cuts to existing players' salaries still need to be agreed. The most important weeks of the club's recent history are ahead of them, and they somehow have to cope without THE Lionel Messi.