Juventus appoint Antonio Conte as new coach
Posted on June 1, 2011 by SoccerPunter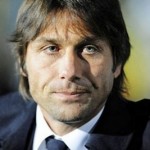 Juventus
on Tuesday signed former club captain Antonio Conte as the replacement for departed coach Luigi Delneri.
The 41-year-old has signed a two-year contract taking him up to the end of June 2013.
Earlier in the day Juventus officially announced Delneri's departure, although the 60-year-old had already revealed his imminent exit before the end of the season.
Conte has just guided Siena to promotion back to Italy Serie A, a feat he had already achieved with Bari in 2009.
However, veteran Juventus and Italy goalkeeper Gianluigi Buffon warned against placing too high expectations on his shoulders.
"The following months will determine if it was the right decision or not but his CV speaks volumes," he said.
"As a coach he's always attained the results asked of him, he adds a winning attitude.
"As a player he was extremely charismatic and he knows the club. But there's a long way between that and winning.
"The players need to make themselves available and he needs the club's support.
"Without a strong club, a coach won't win."
Conte was an integral part of the successful Juventus team in 1990s and beginning of the new millennium.
He played 296 games for the Turin giants, winning five league titles and the Champions League in 1996.
He was also capped 20 times by Italy and was part of the squads that reached the 1994 World Cup final and 2000 European Championships final.
He started his coaching career at Arezzo in 2007 where he was fired and then reinstated during the season and ultimately suffered relegation from Serie B thanks to Juve – who had been demoted for their part in the calciopoli match-fixing scandal – who having already gained promotion lost at home to Spezia, sending Arezzo down.
He then went to Bari, again in Serie B, where he was initially unpopular amongst the club's hardcore fans since he is from their Puglia rivals Lecce, where he started his playing career.
However, in his first season he kept them up and in his second they won the Serie B title.
He fell out with the club's bosses over their transfer policy and moved to Atalanta, but after only 13 points from 13 games, he quit.
This season he joined Siena, who like Atalanta had been relegated to Italy Serie B, where again he led them to the title.
And that was enough to earn him the move to Juventus, which had always been his stated dream.
In fact, in 2008 he said if he didn't reach the top in the next three to four years, he would walk away from coaching.
He's there now but how long he lasts remains to be seen.
Since Fabio Capello left in 2006, no coach has managed to last even as much as two years in the job.