Brazilian soccer legend Ronaldo to retire
Posted on February 14, 2011 by SoccerPunter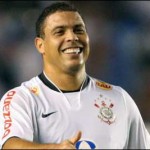 Brazilian football legend Ronaldo, who helped his country to two World Cup trophies and is still the tournament's top scorer, is to retire Monday, Brazilian media reported.
"I can't take any more," the 34-year-old star told the Estado de Sao Paulo newspaper.
"I wanted to continue, but I can't do it any more. I think of an action, but I can't do it the way I want to. It's time."
"It's the body that's hurting me," he told Globo television. "The head wants to go on, but the body can't take any more."
Ronaldo had already spoken in terms of retiring at the end of the year.
But a succession of injuries and the elimination of his club, Corinthians, from the Copa Libertadores, South America's most prestigious club tournament, appears to have pushed the date forward.
The Copa trophy, the equivalent of Europe's Champions League trophy, was the only one Ronaldo had not won in what has been a spectacular career.
Widely regarded as one of the greatest players of all time, the player known as 'El Fenomeno' during his prime had held out hopes of one last World Cup in South Africa last year.
He had, after all, shrugged off injury in the 2002 tournament to help Brazil to the trophy, ending the tournament as top scorer on 15 goals, a total that has not yet been bettered.
In the end though, he had to accept that his injuries and lack of match fitness had ruled him out.
Ronaldo had already fought back to fitness from three career-threatening injuries.
Along the way he picked up a string of honours, including the FIFA Player of the Year three times: in 1996, 1997 and 2002.
His career took him to some of Europe's top clubs, including FC Barcelona and Real Madrid in Spain, and Inter Milan and AC Milan in Italy.
But he was sidelined while playing for Inter by a knee injury in 1999 only to damage the same knee in his comeback for the club in February 2000, effectively keeping him out of action until March 2002.
Ronaldo was a favourite with fans at the Santiago Bernabeu stadium during a prolific spell with Real Madrid, helping them to the Spanish title in 2003, his debut season.
That year he also scored a hat-trick in the Champions League quarter-final, second leg win over Manchester United. But injuries and his failure to control his weight led to his departure in 2007 for AC MIlan.
In February 2008 he ruptured a tendon in his right knee playing for the club against Livorno, an injury that ended his career with the Italian club.
That triggered his return to Brazil in 2009 where he signed for Corinthians last year after a long battle to regain form.
In 2008 Ronaldo was the centre of controversy when he was caught in the middle of a drugs and sex scandal with three transvestites after nightclubbing in Rio de Janeiro.
And in December he admitted to being the father of a five-year-old boy born in Japan and living in Singapore, following the result of a DNA test, after a long battle by the boy's mother.
Ronaldo has other three children: a son with his ex-wife Milene Dominguez, and two daughters with his current wife, Bia Anthony.
The striker has already expressed an interest in one day becoming chairman of Corinthians.