Soccer Tipster Profile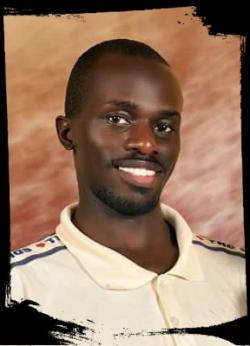 Country

UGANDA

Total Balance
🍊1,000,000.00

Winning Streak
9

Losing Streak
5

Worst


Expertise
1X2
Hagaba participated in the following rounds of Tipsters Competition:
Biography
Learn to earn so much from so little. And all you will need is a few dimes and absolutely
"ZERO GREED"
Feedback for Soccer Tipster Hagaba
Latest Messages for Hagaba:
soccerpunter

Hagaba

hello SoccePunter, thanks for the thumbs up. however could you please explain to me what "the Draw no Bet market really means" how is it played?
This discussion is part of the Soccer Forum.
Write a comment:
Character Count:
0
Write a detailed comment of at least 350 characters to earn a reward point.
✓
Charting of Tipster Profit Per Round
Hagaba's Rankings in Tipsters Competition Show-Hide
| # | Football Tipster | Win | Lose | Draw | Win % | Profit % | Pending | Outstanding | Total Balance |
| --- | --- | --- | --- | --- | --- | --- | --- | --- | --- |
| 1 | jukueja | 804 | 1128 | 151 | 41.61 | 322.50% | 🍊100,000 | 🍊4,124,950 | 🍊4,224,950 |
| 2 | kefdvents | 1 | 1 | 0 | 50.00 | 232.80% | 🍊0 | 🍊3,328,011 | 🍊3,328,011 |
| 3 | johnny67 | 184 | 190 | 61 | 49.20 | 228.15% | 🍊140,000 | 🍊3,141,513 | 🍊3,281,513 |
| 4 | RayZar | 184 | 134 | 32 | 57.86 | 189.32% | 🍊100,000 | 🍊2,793,173 | 🍊2,893,173 |
| 5 | blanko12 | 94 | 54 | 0 | 63.51 | 168.65% | 🍊0 | 🍊2,686,500 | 🍊2,686,500 |