Soccer Tipster Profile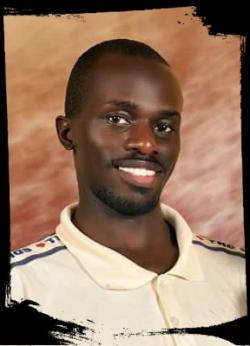 Country

UGANDA

Total Balance
🍊1,341,300.00

Winning Streak
9

Losing Streak
5

Expertise
1X2
Hagaba participated in the following rounds of Tipsters Competition:
Biography
Learn to earn so much from so little. And all you will need is a few dimes and absolutely
"ZERO GREED"
Feedback for Soccer Tipster Hagaba
Latest Messages for Hagaba:
This discussion is part of the Soccer Forum.
Write a comment:
Character Count:
0
Write a detailed comment of at least 350 characters to earn a reward point.
✓
Charting of Tipster Profit Per Round
Evolution of Tipster's Balance in Round #129
Hagaba's Rankings in Tipsters Competition Show-Hide
| # | Football Tipster | Win | Lose | Draw | Win % | Profit % | Pending | Outstanding | Total Balance |
| --- | --- | --- | --- | --- | --- | --- | --- | --- | --- |
| 28 | mrAmury | 27 | 45 | 0 | 37.50 | 38.03% | 🍊10,000 | 🍊1,370,270 | 🍊1,380,270 |
| 29 | Profits | 8 | 3 | 0 | 72.73 | 36.70% | 🍊0 | 🍊1,367,000 | 🍊1,367,000 |
| 30 | djcoolsamuel | 30 | 12 | 0 | 71.43 | 36.03% | 🍊0 | 🍊1,360,318 | 🍊1,360,318 |
| 31 | Hagaba | 32 | 22 | 2 | 59.26 | 34.13% | 🍊100,000 | 🍊1,241,300 | 🍊1,341,300 |
| 32 | machelokulije | 78 | 41 | 12 | 65.55 | 33.49% | 🍊80,000 | 🍊1,254,860 | 🍊1,334,860 |
Hagaba's biggest wins in round 129Show-Hide
Bet #3798123 Placed:
Kick-Off
Competition
Match
Soccer Picks
Odds
Stake
Result
Status
England - League Two
Mansfield Town vs Lincoln City
1X2
Draw
240
🍊50,000
1 : 1
WIN
Status : WIN
Outcome : 🍊170,000
Bet #3798122 Placed:
Kick-Off
Competition
Match
Soccer Picks
Odds
Stake
Result
Status
Spain - Segunda División
Numancia vs Málaga
1X2
Draw
187
🍊50,000
1 : 1
WIN
Status : WIN
Outcome : 🍊143,500
Bet #3795986 Placed:
Kick-Off
Competition
Match
Soccer Picks
Odds
Stake
Result
Status
Russia - Premier League
Lokomotiv Moskva vs Krasnodar
1X2
Lokomotiv Moskva
140
🍊50,000
1 : 0
WIN
Status : WIN
Outcome : 🍊120,000
Bet #3790106 Placed:
Kick-Off
Competition
Match
Soccer Picks
Odds
Stake
Result
Status
Europe - UEFA Europa League
Arsenal vs Rennes
Asian Handicap
Arsenal -2
110
🍊50,000
3 : 0
WIN
Status : WIN
Outcome : 🍊105,000
Bet #3790085 Placed:
Kick-Off
Competition
Match
Soccer Picks
Odds
Stake
Result
Status
Europe - UEFA Europa League
Villarreal vs Zenit
1X2
Villarreal
100
🍊50,000
2 : 1
WIN
Status : WIN
Outcome : 🍊100,000
Bet #3792272 Placed:
Kick-Off
Competition
Match
Soccer Picks
Odds
Stake
Result
Status
Republic of Ireland - Premier Division
Cork City vs Bohemians
1X2
Cork City
-111
🍊50,000
2 : 0
WIN
Status : WIN
Outcome : 🍊95,000
Bet #3790105 Placed:
Kick-Off
Competition
Match
Soccer Picks
Odds
Stake
Result
Status
Europe - UEFA Europa League
Dynamo Kyiv vs Chelsea
1X2
Chelsea
-111
🍊50,000
0 : 5
WIN
Status : WIN
Outcome : 🍊95,000
Bet #3787883 Placed:
Kick-Off
Competition
Match
Soccer Picks
Odds
Stake
Result
Status
Europe - UEFA Champions League
Bayern München vs Liverpool
Over / Under
Over 2.5
-138
🍊50,000
1 : 3
WIN
Status : WIN
Outcome : 🍊86,000
Bet #3785976 Placed:
Kick-Off
Competition
Match
Soccer Picks
Odds
Stake
Result
Status
Europe - UEFA Champions League
Juventus vs Atlético Madrid
1X2
Juventus
-142
🍊50,000
3 : 0
WIN
Status : WIN
Outcome : 🍊85,000
Bet #3792273 Placed:
Kick-Off
Competition
Match
Soccer Picks
Odds
Stake
Result
Status
Republic of Ireland - Premier Division
Derry City vs Dundalk
1X2
Dundalk
-151
🍊50,000
0 : 2
WIN
Status : WIN
Outcome : 🍊83,000
Bet #3790104 Placed:
Kick-Off
Competition
Match
Soccer Picks
Odds
Stake
Result
Status
Europe - UEFA Europa League
Slavia Praha vs Sevilla
Over / Under
Over 2.5
-151
🍊50,000
2 : 2
WIN
Status : WIN
Outcome : 🍊83,000
Bet #3790087 Placed:
Kick-Off
Competition
Match
Soccer Picks
Odds
Stake
Result
Status
Europe - UEFA Europa League
Slavia Praha vs Sevilla
Over / Under
Over 2.5
-151
🍊50,000
2 : 2
WIN
Status : WIN
Outcome : 🍊83,000
Bet #3795982 Placed:
Kick-Off
Competition
Match
Soccer Picks
Odds
Stake
Result
Status
Spain - La Liga
Villarreal vs Rayo Vallecano
1X2
Villarreal
-166
🍊50,000
3 : 1
WIN
Status : WIN
Outcome : 🍊80,000
Bet #3787909 Placed:
Kick-Off
Competition
Match
Soccer Picks
Odds
Stake
Result
Status
England - Championship
Norwich City vs Hull City
1X2
Norwich City
-166
🍊50,000
3 : 2
WIN
Status : WIN
Outcome : 🍊80,000
Bet #3787885 Placed:
Kick-Off
Competition
Match
Soccer Picks
Odds
Stake
Result
Status
England - Championship
Norwich City vs Hull City
1X2
Norwich City
-166
🍊50,000
3 : 2
WIN
Status : WIN
Outcome : 🍊80,000
Hagaba's Bet Statement (Up to Last 100 Predictions)Show-Hide
Bet #3798124 Placed:
Kick-Off
Competition
Match
Soccer Picks
Odds
Stake
Result
Status
Republic of Ireland - League Cup
Cobh Ramblers vs Limerick
1X2
Limerick
275
🍊50,000
3 : 1
LOSE
Status : LOSE
Outcome : 🍊0
Bet #3798123 Placed:
Kick-Off
Competition
Match
Soccer Picks
Odds
Stake
Result
Status
England - League Two
Mansfield Town vs Lincoln City
1X2
Draw
240
🍊50,000
1 : 1
WIN
Status : WIN
Outcome : 🍊170,000
Bet #3798122 Placed:
Kick-Off
Competition
Match
Soccer Picks
Odds
Stake
Result
Status
Spain - Segunda División
Numancia vs Málaga
1X2
Draw
187
🍊50,000
1 : 1
WIN
Status : WIN
Outcome : 🍊143,500
Bet #3798121 Placed:
Kick-Off
Competition
Match
Soccer Picks
Odds
Stake
Result
Status
Germany - 2. Bundesliga
Jahn Regensburg vs Greuther Fürth
1X2
Jahn Regensburg
-153
🍊50,000
0 : 2
LOSE
Status : LOSE
Outcome : 🍊0
Bet #3796564 Placed:
Kick-Off
Competition
Match
Soccer Picks
Odds
Stake
Result
Status
Spain - La Liga
Real Betis vs Barcelona
1X2
Barcelona
-227
🍊10,000
1 : 4
WIN
France - Ligue 1
PSG vs Olympique Marseille
1X2
PSG
-357
3 : 1
WIN
Italy - Serie A
Milan vs Internazionale
1X2
Milan
137
2 : 3
LOSE
Italy - Serie A
Atalanta vs Chievo
1X2
Atalanta
-500
1 : 1
LOSE
England - Premier League
Everton vs Chelsea
1X2
Chelsea
-117
2 : 0
LOSE
Argentina - Superliga
River Plate vs Independiente
1X2
River Plate
-151
3 : 0
WIN
Spain - La Liga
Villarreal vs Rayo Vallecano
1X2
Villarreal
-166
3 : 1
WIN
Italy - Serie A
Napoli vs Udinese
1X2
Napoli
-454
4 : 2
WIN
France - Ligue 1
Reims vs Nantes
Double Chance
1X
-400
1 : 0
WIN
Status : LOSE
Outcome : 🍊0
Bet #3795980 Placed:
Kick-Off
Competition
Match
Soccer Picks
Odds
Stake
Result
Status
England - Premier League
Everton vs Chelsea
1X2
Chelsea
-117
🍊50,000
2 : 0
LOSE
Status : LOSE
Outcome : 🍊0
Bet #3795981 Placed:
Kick-Off
Competition
Match
Soccer Picks
Odds
Stake
Result
Status
France - Ligue 1
PSG vs Olympique Marseille
Asian Handicap
PSG -2
125
🍊50,000
3 : 1
DRAW
Status : DRAW
Outcome : 🍊50,000
Bet #3795982 Placed:
Kick-Off
Competition
Match
Soccer Picks
Odds
Stake
Result
Status
Spain - La Liga
Villarreal vs Rayo Vallecano
1X2
Villarreal
-166
🍊50,000
3 : 1
WIN
Status : WIN
Outcome : 🍊80,000
Bet #3795983 Placed:
Kick-Off
Competition
Match
Soccer Picks
Odds
Stake
Result
Status
Italy - Serie A
Lazio vs Parma
1X2
Parma
900
🍊50,000
4 : 1
LOSE
Status : LOSE
Outcome : 🍊0
Bet #3795984 Placed:
Kick-Off
Competition
Match
Soccer Picks
Odds
Stake
Result
Status
Italy - Serie A
Milan vs Internazionale
1X2
Milan
137
🍊50,000
2 : 3
LOSE
Status : LOSE
Outcome : 🍊0
Bet #3795985 Placed:
Kick-Off
Competition
Match
Soccer Picks
Odds
Stake
Result
Status
Spain - La Liga
Real Betis vs Barcelona
1X2
Barcelona
-250
🍊50,000
1 : 4
WIN
Status : WIN
Outcome : 🍊70,000
Bet #3795986 Placed:
Kick-Off
Competition
Match
Soccer Picks
Odds
Stake
Result
Status
Russia - Premier League
Lokomotiv Moskva vs Krasnodar
1X2
Lokomotiv Moskva
140
🍊50,000
1 : 0
WIN
Status : WIN
Outcome : 🍊120,000
Bet #3795903 Placed:
Kick-Off
Competition
Match
Soccer Picks
Odds
Stake
Result
Status
Italy - Serie A
Genoa vs Juventus
1X2
Juventus
-166
🍊10,000
2 : 0
LOSE
England - Premier League
Everton vs Chelsea
1X2
Chelsea
-117
2 : 0
LOSE
England - Premier League
Fulham vs Liverpool
1X2
Liverpool
-400
1 : 2
WIN
France - Ligue 1
PSG vs Olympique Marseille
1X2
PSG
-357
3 : 1
WIN
Germany - Bundesliga
Eintracht Frankfurt vs Nürnberg
1X2
Eintracht Frankfurt
-277
1 : 0
WIN
Italy - Serie A
Milan vs Internazionale
1X2
Milan
137
2 : 3
LOSE
Italy - Serie A
Napoli vs Udinese
1X2
Napoli
-454
4 : 2
WIN
France - Ligue 1
Reims vs Nantes
Double Chance
1X
-400
1 : 0
WIN
Status : LOSE
Outcome : 🍊0
Bet #3795902 Placed:
Kick-Off
Competition
Match
Soccer Picks
Odds
Stake
Result
Status
Argentina - Superliga
River Plate vs Independiente
1X2
River Plate
-133
🍊10,000
3 : 0
WIN
England - Premier League
Everton vs Chelsea
1X2
Chelsea
-117
2 : 0
LOSE
France - Ligue 1
PSG vs Olympique Marseille
1X2
PSG
-357
3 : 1
WIN
England - Premier League
Fulham vs Liverpool
1X2
Liverpool
-400
1 : 2
WIN
Germany - Bundesliga
Eintracht Frankfurt vs Nürnberg
1X2
Eintracht Frankfurt
-277
1 : 0
WIN
Italy - Serie A
Genoa vs Juventus
1X2
Juventus
-166
2 : 0
LOSE
Italy - Serie A
Milan vs Internazionale
1X2
Milan
137
2 : 3
LOSE
Spain - La Liga
Real Betis vs Barcelona
1X2
Barcelona
-250
1 : 4
WIN
Spain - La Liga
Valencia vs Getafe
1X2
Valencia
100
0 : 0
LOSE
Spain - La Liga
Villarreal vs Rayo Vallecano
1X2
Villarreal
-166
3 : 1
WIN
Italy - Serie A
Atalanta vs Chievo
1X2
Atalanta
-500
1 : 1
LOSE
France - Ligue 1
Reims vs Nantes
Double Chance
1X
-400
1 : 0
WIN
Argentina - Superliga
Patronato vs Defensa y Justicia
Double Chance
X2
-400
2 : 0
LOSE
Status : LOSE
Outcome : 🍊0
Bet #3794880 Placed:
Kick-Off
Competition
Match
Soccer Picks
Odds
Stake
Result
Status
Spain - Segunda División
Cádiz vs Lugo
In-Play Over / Under
Under 1.25
0-0 (54')
-161
🍊50,000
1 : 1
LOSE
Status : LOSE
Outcome : 🍊0
Bet #3794876 Placed:
Kick-Off
Competition
Match
Soccer Picks
Odds
Stake
Result
Status
Spain - Segunda División
Cádiz vs Lugo
In-Play Over / Under
Under 1.5
0-0 (53')
-212
🍊50,000
1 : 1
LOSE
Status : LOSE
Outcome : 🍊0
Bet #3793181 Placed:
Kick-Off
Competition
Match
Soccer Picks
Odds
Stake
Result
Status
Japan - J2 League
Yokohama vs Albirex Niigata
In-Play Over/Under - 1st Half
Under 1.5
0-1 (30')
-200
🍊50,000
1 : 2
Rejected ?
Status : DRAW
Outcome : 🍊50,000
Bet #3793180 Placed:
Kick-Off
Competition
Match
Soccer Picks
Odds
Stake
Result
Status
Japan - J2 League
Yokohama vs Albirex Niigata
In-Play Half Time / Full Time
Away - Draw
0-1 (30')
333
🍊50,000
1 : 2
LOSE
Status : LOSE
Outcome : 🍊0
Bet #3792270 Placed:
Kick-Off
Competition
Match
Soccer Picks
Odds
Stake
Result
Status
Netherlands - Eerste Divisie
Twente vs Volendam
1X2
Twente
-303
🍊50,000
5 : 0
WIN
Status : WIN
Outcome : 🍊66,500
Bet #3792271 Placed:
Kick-Off
Competition
Match
Soccer Picks
Odds
Stake
Result
Status
Poland - Ekstraklasa
Lech Poznań vs Górnik Zabrze
1X2
Lech Poznań
-125
🍊50,000
0 : 3
LOSE
Status : LOSE
Outcome : 🍊0
Bet #3792272 Placed:
Kick-Off
Competition
Match
Soccer Picks
Odds
Stake
Result
Status
Republic of Ireland - Premier Division
Cork City vs Bohemians
1X2
Cork City
-111
🍊50,000
2 : 0
WIN
Status : WIN
Outcome : 🍊95,000
Bet #3792273 Placed:
Kick-Off
Competition
Match
Soccer Picks
Odds
Stake
Result
Status
Republic of Ireland - Premier Division
Derry City vs Dundalk
1X2
Dundalk
-151
🍊50,000
0 : 2
WIN
Status : WIN
Outcome : 🍊83,000
Bet #3792275 Placed:
Kick-Off
Competition
Match
Soccer Picks
Odds
Stake
Result
Status
Republic of Ireland - Premier Division
Shamrock Rovers vs Sligo Rovers
1X2
Shamrock Rovers
-357
🍊50,000
3 : 0
WIN
Status : WIN
Outcome : 🍊64,000
Bet #3792274 Placed:
Kick-Off
Competition
Match
Soccer Picks
Odds
Stake
Result
Status
Spain - La Liga
Real Sociedad vs Levante
1X2
Real Sociedad
-125
🍊50,000
1 : 1
LOSE
Status : LOSE
Outcome : 🍊0
Bet #3792276 Placed:
Kick-Off
Competition
Match
Soccer Picks
Odds
Stake
Result
Status
Portugal - Primeira Liga
Sporting CP vs Santa Clara
1X2
Sporting CP
-400
🍊50,000
1 : 0
WIN
Status : WIN
Outcome : 🍊62,500
Bet #3792277 Placed:
Kick-Off
Competition
Match
Soccer Picks
Odds
Stake
Result
Status
France - Ligue 1
Lille vs Monaco
1X2
Lille
100
🍊50,000
0 : 1
LOSE
Status : LOSE
Outcome : 🍊0
Bet #3790107 Placed:
Kick-Off
Competition
Match
Soccer Picks
Odds
Stake
Result
Status
Europe - UEFA Europa League
Benfica vs Dinamo Zagreb
1X2
Benfica
-222
🍊50,000
1 : 0
WIN
Status : WIN
Outcome : 🍊72,500
Bet #3790106 Placed:
Kick-Off
Competition
Match
Soccer Picks
Odds
Stake
Result
Status
Europe - UEFA Europa League
Arsenal vs Rennes
Asian Handicap
Arsenal -2
110
🍊50,000
3 : 0
WIN
Status : WIN
Outcome : 🍊105,000
Bet #3790105 Placed:
Kick-Off
Competition
Match
Soccer Picks
Odds
Stake
Result
Status
Europe - UEFA Europa League
Dynamo Kyiv vs Chelsea
1X2
Chelsea
-111
🍊50,000
0 : 5
WIN
Status : WIN
Outcome : 🍊95,000
Bet #3790104 Placed:
Kick-Off
Competition
Match
Soccer Picks
Odds
Stake
Result
Status
Europe - UEFA Europa League
Slavia Praha vs Sevilla
Over / Under
Over 2.5
-151
🍊50,000
2 : 2
WIN
Status : WIN
Outcome : 🍊83,000
Bet #3790087 Placed:
Kick-Off
Competition
Match
Soccer Picks
Odds
Stake
Result
Status
Europe - UEFA Europa League
Slavia Praha vs Sevilla
Over / Under
Over 2.5
-151
🍊50,000
2 : 2
WIN
Status : WIN
Outcome : 🍊83,000
Bet #3790086 Placed:
Kick-Off
Competition
Match
Soccer Picks
Odds
Stake
Result
Status
Europe - UEFA Europa League
Salzburg vs Napoli
Both Teams to Score
Yes
-188
🍊50,000
3 : 1
WIN
Status : WIN
Outcome : 🍊76,500
Bet #3790085 Placed:
Kick-Off
Competition
Match
Soccer Picks
Odds
Stake
Result
Status
Europe - UEFA Europa League
Villarreal vs Zenit
1X2
Villarreal
100
🍊50,000
2 : 1
WIN
Status : WIN
Outcome : 🍊100,000
Bet #3790084 Placed:
Kick-Off
Competition
Match
Soccer Picks
Odds
Stake
Result
Status
Europe - UEFA Europa League
Arsenal vs Rennes
Over / Under
Over 2.75
-200
🍊50,000
3 : 0
WIN HALF
Status : WIN
Outcome : 🍊62,500
Bet #3787907 Placed:
Kick-Off
Competition
Match
Soccer Picks
Odds
Stake
Result
Status
Europe - UEFA Champions League
Barcelona vs Olympique Lyonnais
Asian Handicap
Barcelona -1.5
-166
🍊40,000
5 : 1
WIN
Status : WIN
Outcome : 🍊64,000
Bet #3787908 Placed:
Kick-Off
Competition
Match
Soccer Picks
Odds
Stake
Result
Status
Europe - UEFA Champions League
Bayern München vs Liverpool
Over / Under
Over 2.5
-138
🍊40,000
1 : 3
WIN
Status : WIN
Outcome : 🍊68,800
Bet #3787910 Placed:
Kick-Off
Competition
Match
Soccer Picks
Odds
Stake
Result
Status
England - Championship
Queens Park Rangers vs Rotherham United
1X2
Queens Park Rangers
-111
🍊40,000
1 : 2
LOSE
Status : LOSE
Outcome : 🍊0
Bet #3787909 Placed:
Kick-Off
Competition
Match
Soccer Picks
Odds
Stake
Result
Status
England - Championship
Norwich City vs Hull City
1X2
Norwich City
-166
🍊50,000
3 : 2
WIN
Status : WIN
Outcome : 🍊80,000
Bet #3787882 Placed:
Kick-Off
Competition
Match
Soccer Picks
Odds
Stake
Result
Status
Europe - UEFA Champions League
Barcelona vs Olympique Lyonnais
Asian Handicap
Barcelona -1.5
-166
🍊50,000
5 : 1
WIN
Status : WIN
Outcome : 🍊80,000
Bet #3787883 Placed:
Kick-Off
Competition
Match
Soccer Picks
Odds
Stake
Result
Status
Europe - UEFA Champions League
Bayern München vs Liverpool
Over / Under
Over 2.5
-138
🍊50,000
1 : 3
WIN
Status : WIN
Outcome : 🍊86,000
Bet #3787884 Placed:
Kick-Off
Competition
Match
Soccer Picks
Odds
Stake
Result
Status
England - Championship
Queens Park Rangers vs Rotherham United
1X2
Queens Park Rangers
-111
🍊50,000
1 : 2
LOSE
Status : LOSE
Outcome : 🍊0
Bet #3787885 Placed:
Kick-Off
Competition
Match
Soccer Picks
Odds
Stake
Result
Status
England - Championship
Norwich City vs Hull City
1X2
Norwich City
-166
🍊50,000
3 : 2
WIN
Status : WIN
Outcome : 🍊80,000
Bet #3787864 Placed:
Kick-Off
Competition
Match
Soccer Picks
Odds
Stake
Result
Status
Europe - UEFA Champions League
Barcelona vs Olympique Lyonnais
1X2
Barcelona
-454
🍊10,000
5 : 1
WIN
Europe - UEFA Champions League
Bayern München vs Liverpool
Double Chance
1X
-333
1 : 3
LOSE
England - Championship
West Bromwich Albion vs Swansea City
Double Chance
1X
-500
3 : 0
WIN
England - Championship
Queens Park Rangers vs Rotherham United
1X2
Queens Park Rangers
-111
1 : 2
LOSE
England - Championship
Nottingham Forest vs Aston Villa
Double Chance
12
-333
1 : 3
WIN
England - Championship
Middlesbrough vs Preston North End
Double Chance
X2
-133
1 : 2
WIN
Status : LOSE
Outcome : 🍊0
Bet #3787575 Placed:
Kick-Off
Competition
Match
Soccer Picks
Odds
Stake
Result
Status
South America - CONMEBOL Libertadores
Boca Juniors vs Deportes Tolima
In-Play Over/Under - 1st Half
Under 0.5
0-0 (41')
-666
🍊50,000
3 : 0
WIN
Status : WIN
Outcome : 🍊57,500
Bet #3787564 Placed:
Kick-Off
Competition
Match
Soccer Picks
Odds
Stake
Result
Status
South America - CONMEBOL Libertadores
Boca Juniors vs Deportes Tolima
In-Play Over/Under - 1st Half
Under 0.5
0-0 (29')
-192
🍊50,000
3 : 0
WIN
Status : WIN
Outcome : 🍊76,000
Bet #3786052 Placed:
Kick-Off
Competition
Match
Soccer Picks
Odds
Stake
Result
Status
Asia - AFC Champions League
Daegu vs Guangzhou Evergrande
1X2
Daegu
210
🍊10,000
3 : 1
WIN
Europe - UEFA Champions League
Manchester City vs Schalke 04
Asian Handicap
Manchester City -1.5
-250
7 : 0
WIN
France - Ligue 1
Dijon vs PSG
Asian Handicap
PSG -2.25
110
0 : 4
WIN
Scotland - FA Cup
Rangers vs Aberdeen
1X2
Rangers
-227
0 : 2
LOSE
England - Championship
Sheffield United vs Brentford
Both Teams to Score
Yes
-151
2 : 0
LOSE
England - League Two
Carlisle United vs Notts County
1X2
Carlisle United
105
1 : 3
LOSE
England - Championship
Bolton Wanderers vs Sheffield Wednesday
Double Chance
1X
-120
0 : 2
LOSE
Status : LOSE
Outcome : 🍊0
Bet #3785980 Placed:
Kick-Off
Competition
Match
Soccer Picks
Odds
Stake
Result
Status
Europe - UEFA Champions League
Manchester City vs Schalke 04
Asian Handicap
Manchester City -1.75
-200
🍊50,000
7 : 0
WIN
Status : WIN
Outcome : 🍊75,000
Bet #3785978 Placed:
Kick-Off
Competition
Match
Soccer Picks
Odds
Stake
Result
Status
Europe - UEFA Champions League
Juventus vs Atlético Madrid
1X2
Juventus
-142
🍊40,000
3 : 0
WIN
Status : WIN
Outcome : 🍊68,000
Bet #3785976 Placed:
Kick-Off
Competition
Match
Soccer Picks
Odds
Stake
Result
Status
Europe - UEFA Champions League
Juventus vs Atlético Madrid
1X2
Juventus
-142
🍊50,000
3 : 0
WIN
Status : WIN
Outcome : 🍊85,000
Bet #3785974 Placed:
Kick-Off
Competition
Match
Soccer Picks
Odds
Stake
Result
Status
England - League Two
Lincoln City vs Oldham Athletic
Double Chance
1X
-500
🍊50,000
2 : 0
WIN
Status : WIN
Outcome : 🍊60,000
Bet #3785963 Placed:
Kick-Off
Competition
Match
Soccer Picks
Odds
Stake
Result
Status
Europe - UEFA Champions League
Juventus vs Atlético Madrid
1X2
Juventus
-142
🍊10,000
3 : 0
WIN
England - League One
Bradford City vs Luton Town
Double Chance
X2
-500
0 : 1
WIN
England - League Two
Carlisle United vs Notts County
Double Chance
1X
-357
1 : 3
LOSE
England - League Two
Lincoln City vs Oldham Athletic
Double Chance
1X
-454
2 : 0
WIN
Europe - UEFA Champions League
Manchester City vs Schalke 04
Asian Handicap
Manchester City -1.5
-238
7 : 0
WIN
Status : LOSE
Outcome : 🍊0
Bet #3785743 Placed:
Kick-Off
Competition
Match
Soccer Picks
Odds
Stake
Result
Status
Brazil - Carioca 1
Botafogo vs Madureira
1X2
Botafogo
-250
🍊50,000
2 : 1
WIN
Status : WIN
Outcome : 🍊70,000
Bet #3785740 Placed:
Kick-Off
Competition
Match
Soccer Picks
Odds
Stake
Result
Status
Brazil - Carioca 1
Botafogo vs Madureira
1X2
Botafogo
-250
🍊10,000
2 : 1
WIN
Status : WIN
Outcome : 🍊14,000
Bet #3784502 Placed:
Kick-Off
Competition
Match
Soccer Picks
Odds
Stake
Result
Status
Poland - Ekstraklasa
Lechia Gdańsk vs Wisła Płock
1X2
Lechia Gdańsk
-175
🍊10,000
1 : 1
LOSE
Israel - Ligat ha'Al
Maccabi Tel Aviv vs Bnei Yehuda
1X2
Maccabi Tel Aviv
-277
2 : 1
WIN
France - Ligue 2
Metz vs Sochaux
1X2
Metz
-200
1 : 1
LOSE
Italy - Serie A
Roma vs Empoli
1X2
Roma
-200
2 : 1
WIN
Romania - Liga I
FCSB vs Viitorul
Double Chance
1X
-454
1 : 2
LOSE
Status : LOSE
Outcome : 🍊0
Bet #3782106 Placed:
Kick-Off
Competition
Match
Soccer Picks
Odds
Stake
Result
Status
Germany - Bundesliga
Hoffenheim vs Nürnberg
1X2
Hoffenheim
-400
🍊10,000
2 : 1
WIN
Russia - Premier League
Zenit vs Ufa
1X2
Zenit
-250
2 : 1
WIN
England - Premier League
Arsenal vs Manchester United
Both Teams to Score
Yes
-200
2 : 0
LOSE
Status : LOSE
Outcome : 🍊0
Bet #3782085 Placed:
Kick-Off
Competition
Match
Soccer Picks
Odds
Stake
Result
Status
Spain - La Liga
Celta de Vigo vs Real Betis
Both Teams to Score
Yes
-125
🍊5,000
0 : 1
LOSE
Netherlands - Eredivisie
Vitesse vs Feyenoord
Over / Under
Over 2.5
-166
1 : 1
LOSE
England - Premier League
Chelsea vs Wolverhampton Wanderers
1X2
Chelsea
-181
1 : 1
LOSE
Germany - Bundesliga
Hoffenheim vs Nürnberg
1X2
Hoffenheim
-400
2 : 1
WIN
Austria - Bundesliga
Salzburg vs Sturm Graz
1X2
Salzburg
-227
0 : 0
LOSE
Status : LOSE
Outcome : 🍊0