Soccer Tipster Profile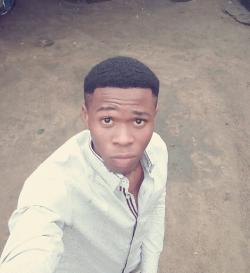 Country

NIGERIA

Total Balance
🍊1,037,450.00

Winning Streak
7

Losing Streak
8

Expertise
1X2
Kellen participated in the following rounds of Tipsters Competition:
Biography
I love soccer,and have been a predictor for the past 2years and am also good in betting and predicting.... my aim here in soccerpunter is join the leading team and also have my bet accurately, put to terms..
Feedback for Soccer Tipster Kellen
Latest Messages for Kellen:
This discussion is part of the Soccer Forum.
Write a comment:
Character Count:
0
Write a detailed comment of at least 150 characters to earn a reward point.
✓
Charting of Tipster Profit Per Round
Evolution of Tipster's Balance in Round #124
Kellen's Rankings in Tipsters Competition Show-Hide
| # | Football Tipster | Win | Lose | Draw | Win % | Profit % | Pending | Outstanding | Total Balance |
| --- | --- | --- | --- | --- | --- | --- | --- | --- | --- |
| 183 | tolatokun753 | 56 | 22 | 1 | 71.79 | 3.81% | 🍊0 | 🍊1,038,100 | 🍊1,038,100 |
| 184 | anworie | 9 | 16 | 0 | 36.00 | 3.80% | 🍊0 | 🍊1,038,000 | 🍊1,038,000 |
| 185 | harunmwau | 2 | 0 | 0 | 100.00 | 3.75% | 🍊0 | 🍊1,037,500 | 🍊1,037,500 |
| 186 | Kellen | 3 | 4 | 0 | 42.86 | 3.75% | 🍊0 | 🍊1,037,450 | 🍊1,037,450 |
| 187 | chesterfieldfcsnake | 37 | 26 | 2 | 58.73 | 3.74% | 🍊100,000 | 🍊937,400 | 🍊1,037,400 |
Kellen's Bet Statement (Up to Last 100 Predictions)Show-Hide
Bet #3545059 Placed:
Kick-Off
Competition
Match
Soccer Picks
Odds
Stake
Result
Status
World - Friendlies
France vs Iceland
Over / Under
Over 2.5
-163
🍊50,000
2 : 2
WIN
World - Friendlies
United States vs Colombia
Over / Under
Over 1.5
-250
2 : 4
WIN
Status : WIN
Outcome : 🍊112,700
Bet #3543369 Placed:
Kick-Off
Competition
Match
Soccer Picks
Odds
Stake
Result
Status
Costa Rica - Primera División
Limón vs Herediano
Over / Under
Over 3.5
275
🍊15,000
3 : 0
LOSE
Status : LOSE
Outcome : 🍊0
Bet #3543370 Placed:
Kick-Off
Competition
Match
Soccer Picks
Odds
Stake
Result
Status
Romania - Liga II
Mioveni vs Argeș
Over / Under
Over 2.5
-111
🍊15,000
0 : 1
LOSE
Status : LOSE
Outcome : 🍊0
Bet #3543371 Placed:
Kick-Off
Competition
Match
Soccer Picks
Odds
Stake
Result
Status
Romania - Liga II
UTA Arad vs Metaloglobus
Over / Under
Over 2.5
-117
🍊15,000
6 : 1
WIN
Status : WIN
Outcome : 🍊27,750
Bet #3543372 Placed:
Kick-Off
Competition
Match
Soccer Picks
Odds
Stake
Result
Status
Germany - 3. Liga
Energie Cottbus vs Hallescher FC
Both Teams to Score
Yes
-125
🍊15,000
1 : 2
WIN
Status : WIN
Outcome : 🍊27,000
Bet #3543373 Placed:
Kick-Off
Competition
Match
Soccer Picks
Odds
Stake
Result
Status
World - Friendlies
Albania vs Jordan
1X2
Albania
-188
🍊15,000
0 : 0
LOSE
Status : LOSE
Outcome : 🍊0
Bet #3543368 Placed:
Kick-Off
Competition
Match
Soccer Picks
Odds
Stake
Result
Status
World - Friendlies
Italy vs Ukraine
Over / Under
Over 2.5
120
🍊5,000
1 : 1
LOSE
Status : LOSE
Outcome : 🍊0