Soccer Tipster Profile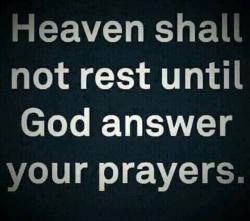 Country

NIGERIA

Total Balance
🍊760,000.00

Winning Streak
8

Losing Streak
47

Expertise
In-Play 1X2
F11b62 participated in the following rounds of Tipsters Competition:
Biography
I represent a family that believes and preach love, life is what yu make out of it, am jovial and loyal....Love yur neighbours.....
Feedback for Soccer Tipster F11b62
Latest Messages for F11b62:
G.BOYI

osinowoosibanjo

great work bro.
vicmuiz

keep on the great work bro
kingmog

Good to hear you are on top
olando1

man on top, your prestigious act on this platform marvels me. great work
fndirash

Keep on with the good work Bro
lipopoz

great achievement.
mwabili001

keep it up bro
f11b62

Thanks bro, Still learning from yu all
JC44

Bravo.Du grand tipster.
joypaul0810

I need 3 sure correct scored
olando1

boss I greet you. sorry sir can you help me trow more light on draw no bet kind of bet
f11b62

kk bro @olando1...Draw no bet is a type of bet that you place on yur favourite team to win, if yur favourite team draws that match the match is counted as a voided match in some instances....The only setback of draw no bet can either be the odd or when yur favourite team loses.... for instance Espanyol vs barcelona, yu could rem that the match ended in 1-1, most people will favour barcelona to win...if yu bet on a straight win for barca,yu av lost dt bet buh if it's draw no bet, yu get yur money back provided barca wasn't beaten...
olando1

boss thank you, thats to say except the win or the draw. but if that my team is beaten then I lost
f11b62

Yes, once your team lose the bet is lost
This discussion is part of the Soccer Forum. Read all 47 comments in the thread Tipster f11b62.
Write a comment:
Character Count:
0
Write a detailed comment of at least 150 characters to earn a reward point.
✓
Charting of Tipster Profit Per Round
Evolution of Tipster's Balance in Round #127
F11b62's Rankings in Tipsters Competition Show-Hide
| # | Football Tipster | Win | Lose | Draw | Win % | Profit % | Pending | Outstanding | Total Balance |
| --- | --- | --- | --- | --- | --- | --- | --- | --- | --- |
| 556 | Nelson777 | 1 | 7 | 0 | 12.50 | -23.70% | 🍊0 | 🍊763,000 | 🍊763,000 |
| 557 | M_nutd | 9 | 12 | 2 | 42.86 | -23.85% | 🍊0 | 🍊761,500 | 🍊761,500 |
| 558 | williano24 | 0 | 24 | 0 | 0 | -24.00% | 🍊0 | 🍊760,000 | 🍊760,000 |
| 559 | f11b62 | 0 | 8 | 0 | 0 | -24.00% | 🍊0 | 🍊760,000 | 🍊760,000 |
| 560 | mosint6622 | 1 | 23 | 0 | 4.17 | -24.15% | 🍊20,000 | 🍊738,500 | 🍊758,500 |
F11b62's Bet Statement (Up to Last 100 Predictions)Show-Hide