Soccer Tipster Profile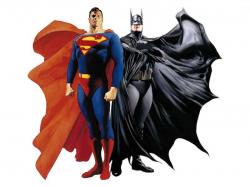 Country

BANGLADESH

Total Balance
🍊1,000,000.00

Winning Streak
11

Losing Streak
22

Expertise
1X2
Mcshamim participated in the following rounds of Tipsters Competition:
Biography
I live in Bangladesh, I am 24 years old and i am a student in Electronics Engineer (it is a top uni in Bangladesh) and I play sports, it means especially football and gym. Football is the life for me, i play it, watch it, bet it, so i love every faces of this sport.
Feedback for Soccer Tipster Mcshamim
Latest Messages for Mcshamim:
This discussion is part of the Soccer Forum.
Write a comment:
Character Count:
0
Write a detailed comment of at least 350 characters to earn a reward point.
✓
Charting of Tipster Profit Per Round
Mcshamim's Rankings in Tipsters Competition Show-Hide
| # | Football Tipster | Win | Lose | Draw | Win % | Profit % | Pending | Outstanding | Total Balance |
| --- | --- | --- | --- | --- | --- | --- | --- | --- | --- |
| 1 | Ombram | 4 | 37 | 0 | 9.76 | 510.00% | 🍊0 | 🍊6,100,000 | 🍊6,100,000 |
| 2 | Aleah | 1 | 4 | 0 | 20.00 | 145.00% | 🍊0 | 🍊2,450,000 | 🍊2,450,000 |
| 3 | nwako3107 | 89 | 39 | 19 | 69.53 | 124.54% | 🍊0 | 🍊2,245,440 | 🍊2,245,440 |
| 4 | K7E9P7 | 27 | 44 | 5 | 38.03 | 111.15% | 🍊0 | 🍊2,111,519 | 🍊2,111,519 |
| 5 | aderinola1997 | 56 | 61 | 3 | 47.86 | 91.36% | 🍊20,000 | 🍊1,893,571 | 🍊1,913,571 |