Soccer Tipster Profile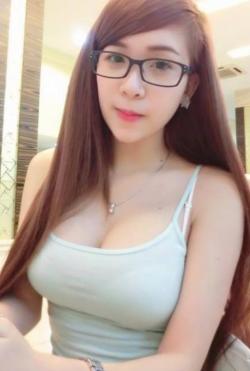 Country

INDONESIA

Total Balance
🍊5,000.00

Winning Streak
21

Losing Streak
37

Expertise
In-Play 1X2
Xulxel participated in the following rounds of Tipsters Competition:
Feedback for Soccer Tipster Xulxel
Latest Messages for Xulxel:
Samuel234

soccerpunter

You made a good start Xulxel.
jesse

you are back nice its your best friend here let us kill this round though I am yet to start
xulxel

My lovely admin thx

xulxel

My best friend jesse lets kill this round
segaj

<3 nice Tips
MEMI

You are back Xulxel, BRAVO!!!
wisam

wow keep it up

minja

Nice one.
Sheyi4067

great .you are good
JOA

You are wonderful cs better keep it up.
xulxel

thx my friend
fabc

good work bro up you

JOA

Keep up daughter, the least bets with more profit, quite impressive

AVATAR

Hi xulxel...you are my beloved tipter.

This discussion is part of the Soccer Forum. Read all 75 comments in the thread Tipster xulxel.
Write a comment:
Character Count:
0
Write a detailed comment of at least 150 characters to earn a reward point.
✓
Charting of Tipster Profit Per Round
Evolution of Tipster's Balance in Round #123
Xulxel's Rankings in Tipsters Competition Show-Hide
| # | Football Tipster | Win | Lose | Draw | Win % | Profit % | Pending | Outstanding | Total Balance |
| --- | --- | --- | --- | --- | --- | --- | --- | --- | --- |
| 1069 | jaroslavs | 232 | 153 | 41 | 60.26 | -99.00% | 🍊0 | 🍊10,001 | 🍊10,001 |
| 1070 | wood4u2envy | 8 | 47 | 2 | 14.55 | -99.02% | 🍊0 | 🍊9,850 | 🍊9,850 |
| 1071 | samuel.ugbede | 5 | 36 | 0 | 12.20 | -99.32% | 🍊0 | 🍊6,751 | 🍊6,751 |
| 1072 | xulxel | 1 | 17 | 4 | 5.56 | -99.50% | 🍊0 | 🍊5,000 | 🍊5,000 |
| 1073 | Djuka7 | 5 | 22 | 0 | 18.52 | -99.55% | 🍊0 | 🍊4,500 | 🍊4,500 |
Xulxel's Bet Statement (Up to Last 100 Predictions)Show-Hide
Bet #3491015 Placed:
Kick-Off
Competition
Match
Soccer Picks
Odds
Stake
Result
Status
Algeria - Ligue 1
ES Sétif vs Paradou AC
In-Play Half Time / Full Time
Away - Home
0-0 (20')
4000
🍊5,000
1 : 1
Rejected ?
Status : DRAW
Outcome : 🍊5,000
Bet #3488650 Placed:
Kick-Off
Competition
Match
Soccer Picks
Odds
Stake
Result
Status
Germany - 3. Liga
Sonnenhof Großaspach vs Aalen
Correct Score
4 - 1
4000
🍊35,000
1 : 1
LOSE
Status : LOSE
Outcome : 🍊0
Bet #3488649 Placed:
Kick-Off
Competition
Match
Soccer Picks
Odds
Stake
Result
Status
Germany - 3. Liga
Sonnenhof Großaspach vs Aalen
Correct Score
4 - 2
5000
🍊35,000
1 : 1
LOSE
Status : LOSE
Outcome : 🍊0
Bet #3484659 Placed:
Kick-Off
Competition
Match
Soccer Picks
Odds
Stake
Result
Status
Portugal - Primeira Liga
Belenenses vs Vitória Setúbal
In-Play 1X2
Belenenses
0-0 (45+1')
187
🍊100,000
0 : 0
LOSE
Spain - Segunda División
Cádiz vs Real Oviedo
1X2
Cádiz
130
1 : 1
LOSE
Spain - Segunda División
Tenerife vs Deportivo La Coruña
1X2
Tenerife
137
2 : 2
LOSE
Portugal - Primeira Liga
Santa Clara vs Boavista
1X2
Santa Clara
125
4 : 2
WIN
Status : LOSE
Outcome : 🍊0
Bet #3484514 Placed:
Kick-Off
Competition
Match
Soccer Picks
Odds
Stake
Result
Status
Finland - Ykkönen
Oulu vs HIFK
In-Play 1X2
Draw
2-1 (68')
333
🍊100,000
2 : 1
LOSE
Status : LOSE
Outcome : 🍊0
Bet #3484513 Placed:
Kick-Off
Competition
Match
Soccer Picks
Odds
Stake
Result
Status
England - National League
Chesterfield vs Leyton Orient
In-Play 1X2
Leyton Orient
0-0 (66')
225
🍊100,000
0 : 1
WIN
England - League Two
Grimsby Town vs Yeovil Town
In-Play 1X2
Yeovil Town
0-0 (66')
275
0 : 1
WIN
England - League One
Walsall vs Blackpool
In-Play 1X2
Blackpool
0-0 (66')
250
0 : 0
LOSE
Status : LOSE
Outcome : 🍊0
Bet #3484394 Placed:
Kick-Off
Competition
Match
Soccer Picks
Odds
Stake
Result
Status
France - Ligue 2
Metz vs Lens
In-Play 1X2
Draw
1-0 (79')
700
🍊100,000
2 : 0
LOSE
Status : LOSE
Outcome : 🍊0
Bet #3484358 Placed:
Kick-Off
Competition
Match
Soccer Picks
Odds
Stake
Result
Status
Scotland - Premiership
Livingston vs Hibernian
In-Play Over/Under - 1st Half
Over 0.75
0-0 (16')
120
🍊100,000
2 : 1
Rejected ?
Sweden - Allsvenskan
AIK vs Häcken
In-Play Both Teams to Score
Yes
0-0 (17')
162
3 : 0
LOSE
Status : LOSE
Outcome : 🍊0
Bet #3484293 Placed:
Kick-Off
Competition
Match
Soccer Picks
Odds
Stake
Result
Status
Germany - Bundesliga
Eintracht Frankfurt vs Werder Bremen
In-Play 1X2
Eintracht Frankfurt
0-1 (26')
400
🍊100,000
1 : 2
LOSE
Status : LOSE
Outcome : 🍊0
Bet #3484292 Placed:
Kick-Off
Competition
Match
Soccer Picks
Odds
Stake
Result
Status
Czech Republic - Czech Liga
Slovan Liberec vs Baník Ostrava
In-Play Both Teams to Score
Yes
0-0 (HT)
350
🍊100,000
0 : 0
LOSE
Status : LOSE
Outcome : 🍊0
Bet #3484040 Placed:
Kick-Off
Competition
Match
Soccer Picks
Odds
Stake
Result
Status
Germany - Regionalliga
Jeddeloh vs Schwarz-Weiß Rehden
In-Play 1X2
Draw
1-0 (HT)
350
🍊100,000
2 : 1
LOSE
Status : LOSE
Outcome : 🍊0
Bet #3484038 Placed:
Kick-Off
Competition
Match
Soccer Picks
Odds
Stake
Result
Status
Asia - Asian Games
Korea Republic U23 vs Japan U23
In-Play 1X2
Japan U23
0-0 (73')
800
🍊100,000
0 : 0
LOSE
Status : LOSE
Outcome : 🍊0
Bet #3483969 Placed:
Kick-Off
Competition
Match
Soccer Picks
Odds
Stake
Result
Status
Korea Republic - K League 1
Gangwon vs Seoul
In-Play 1X2
Seoul
0-0 (74')
300
🍊100,000
0 : 0
LOSE
Status : LOSE
Outcome : 🍊0
Bet #3483843 Placed:
Kick-Off
Competition
Match
Soccer Picks
Odds
Stake
Result
Status
Japan - J1 League
Vegalta Sendai vs Shimizu S-Pulse
In-Play 1X2
Vegalta Sendai
1-1 (84')
450
🍊100,000
2 : 1
WIN
Status : WIN
Outcome : 🍊550,000
Bet #3483842 Placed:
Kick-Off
Competition
Match
Soccer Picks
Odds
Stake
Result
Status
Korea Republic - K League 2
Gwangju vs Busan I'Park
In-Play 1X2
Gwangju
2-2 (86')
650
🍊100,000
3 : 3
Rejected ?
Status : DRAW
Outcome : 🍊100,000
Bet #3483629 Placed:
Kick-Off
Competition
Match
Soccer Picks
Odds
Stake
Result
Status
Japan - J2 League
Avispa Fukuoka vs Oita Trinita
In-Play 1X2
Avispa Fukuoka
0-0 (69')
275
🍊100,000
1 : 0
WIN
Japan - J1 League
Sanfrecce Hiroshima vs Kashima Antlers
In-Play 1X2
Draw
0-1 (24')
260
3 : 1
LOSE
Status : LOSE
Outcome : 🍊0
Bet #3483456 Placed:
Kick-Off
Competition
Match
Soccer Picks
Odds
Stake
Result
Status
Asia - Asian Games
Vietnam U23 vs UAE U23
In-Play 1X2
Vietnam U23
1-1 (66')
140
🍊75,000
1 : 1
LOSE
Status : LOSE
Outcome : 🍊0
Bet #3483457 Placed:
Kick-Off
Competition
Match
Soccer Picks
Odds
Stake
Result
Status
Czech Republic - FNL
Baník Sokolov vs Viktoria Žižkov
In-Play Both Teams to Score
Yes
0-0 (51')
240
🍊75,000
1 : 0
Rejected ?
Status : DRAW
Outcome : 🍊75,000
Bet #3483458 Placed:
Kick-Off
Competition
Match
Soccer Picks
Odds
Stake
Result
Status
Czech Republic - FNL
Pardubice vs České Budějovice
In-Play 1X2
Pardubice
0-0 (51')
210
🍊75,000
2 : 0
Rejected ?
Status : DRAW
Outcome : 🍊75,000
Bet #3483459 Placed:
Kick-Off
Competition
Match
Soccer Picks
Odds
Stake
Result
Status
Russia - FNL
Luch Vladivostok vs Mordovia Saransk
In-Play Both Teams to Score
Yes
0-0 (68')
950
🍊75,000
0 : 1
LOSE
Status : LOSE
Outcome : 🍊0
Bet #3483453 Placed:
Kick-Off
Competition
Match
Soccer Picks
Odds
Stake
Result
Status
Russia - FNL
Luch Vladivostok vs Mordovia Saransk
In-Play Both Teams to Score
Yes
0-0 (65')
800
🍊25,000
0 : 1
LOSE
Asia - Asian Games
Vietnam U23 vs UAE U23
In-Play 1X2
Vietnam U23
1-1 (64')
140
1 : 1
LOSE
Czech Republic - FNL
Baník Sokolov vs Viktoria Žižkov
In-Play Both Teams to Score
Yes
0-0 (49')
240
1 : 0
LOSE
Czech Republic - FNL
Pardubice vs České Budějovice
In-Play 1X2
Pardubice
0-0 (49')
210
2 : 0
Rejected ?
Status : LOSE
Outcome : 🍊0
Bet #3483115 Placed:
Kick-Off
Competition
Match
Soccer Picks
Odds
Stake
Result
Status
Japan - J1 League
Consadole Sapporo vs Vissel Kobe
In-Play Double Chance
X2
2-0 (56')
1800
🍊100,000
3 : 1
LOSE
Status : LOSE
Outcome : 🍊0