Soccer Tipster Profile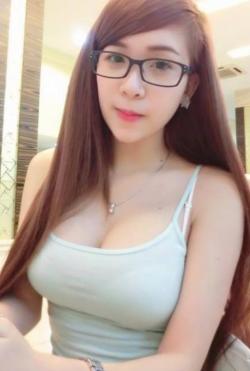 Country

INDONESIA

Total Balance
🍊150.00

Winning Streak
21

Losing Streak
37

Expertise
In-Play Asian Handicap
Xulxel participated in the following rounds of Tipsters Competition:
Feedback for Soccer Tipster Xulxel
Latest Messages for Xulxel:
Abubakar1997

dove

Thanks a million
dove

Please i need help, am new on this platform and am not used to all this AH + 0.50, AC, H2 H1...Please i need guild..thanks

manu500

Good tips, keep it up
Meritbore360

Which side of the button at the top of this page will I clik on to see today tips?
Ip_mob

good work bro
xulxel

Thx amigo,,,remember "always backup your parlay"....grazia # indonesiapunter
bigdan3550

please am new on this site I can't access new tip each day I receive mail but can't access it please can someone guide me
AVATAR

xulxel you are excellent. you are my beloved. i will follow you.
Samuel234

kudos xulxel
soccerpunter

You made a good start Xulxel.
jesse

you are back nice its your best friend here let us kill this round though I am yet to start
xulxel

My lovely admin thx

xulxel

My best friend jesse lets kill this round
segaj

<3 nice Tips
This discussion is part of the Soccer Forum. Read all 66 comments in the thread Tipster xulxel.
Write a comment:
Character Count:
0
Write a detailed comment of at least 150 characters to earn a reward point.
✓
Charting of Tipster Profit Per Round
Evolution of Tipster's Balance in Round #116
Xulxel's Rankings in Tipsters Competition Show-Hide
| # | Football Tipster | Win | Lose | Draw | Win % | Profit % | Pending | Outstanding | Total Balance |
| --- | --- | --- | --- | --- | --- | --- | --- | --- | --- |
| 1277 | minja | 9 | 45 | 0 | 16.67 | -99.96% | 🍊0 | 🍊435 | 🍊435 |
| 1278 | colombos | 8 | 39 | 8 | 17.02 | -99.97% | 🍊0 | 🍊260 | 🍊260 |
| 1279 | anoa | 12 | 39 | 5 | 23.53 | -99.98% | 🍊0 | 🍊200 | 🍊200 |
| 1280 | xulxel | 5 | 18 | 2 | 21.74 | -99.99% | 🍊0 | 🍊150 | 🍊150 |
| 1281 | julianasam2cherish | 3 | 21 | 0 | 12.50 | -100.00% | 🍊0 | 🍊25 | 🍊25 |
Xulxel's biggest wins in round 116Show-Hide
Bet #3148775 Placed:
Kick-Off
Competition
Match
Soccer Picks
Odds
Stake
Result
Status
Netherlands - Eerste Divisie
Volendam vs Fortuna Sittard
Asian Handicap
Volendam -0.5
107
🍊50,000
2 : 0
WIN
Status : WIN
Outcome : 🍊103,500
Bet #3148779 Placed:
Kick-Off
Competition
Match
Soccer Picks
Odds
Stake
Result
Status
Italy - Serie B
Empoli vs Palermo
Asian Handicap
Empoli -0.5
102.4
🍊50,000
4 : 0
WIN
Status : WIN
Outcome : 🍊101,200
Bet #3148772 Placed:
Kick-Off
Competition
Match
Soccer Picks
Odds
Stake
Result
Status
Netherlands - Eerste Divisie
Den Bosch vs Telstar
Asian Handicap
Den Bosch -0.5
102.4
🍊50,000
3 : 2
WIN
Status : WIN
Outcome : 🍊101,200
Bet #3157450 Placed:
Kick-Off
Competition
Match
Soccer Picks
Odds
Stake
Result
Status
Netherlands - Eerste Divisie
PSV II vs MVV
In-Play Asian Handicap
PSV II -0.5
0-0 (15')
-108
🍊50,000
1 : 0
WIN
Status : WIN
Outcome : 🍊96,250
Bet #3157449 Placed:
Kick-Off
Competition
Match
Soccer Picks
Odds
Stake
Result
Status
Netherlands - Eerste Divisie
PSV II vs MVV
In-Play 1X2
PSV II
0-0 (15')
-111
🍊50,000
1 : 0
WIN
Status : WIN
Outcome : 🍊95,000
Xulxel's Bet Statement (Up to Last 100 Predictions)Show-Hide
Bet #3177184 Placed:
Kick-Off
Competition
Match
Soccer Picks
Odds
Stake
Result
Status
South America - Copa Libertadores
Vasco da Gama vs Wilstermann
Over / Under
Over 2.5
-105
🍊7,000
4 : 0
WIN
Brazil - Paranaense 1
Atlético PR vs Foz do Iguaçu
Over / Under
Over 2.5
104
0 : 0
LOSE
Mexico - Liga MX
Monterrey vs Cruz Azul
Over / Under
Over 2.5
100
2 : 2
WIN
Mexico - Liga MX
Pumas UNAM vs Veracruz
Over / Under
Over 2.5
107
1 : 2
WIN
Mexico - Liga MX
Pachuca vs Tijuana
Over / Under
Over 2.5
-112
2 : 0
LOSE
Costa Rica - Primera División
Municipal Liberia vs Cartaginés
Over / Under
Over 2.5
-117
1 : 1
LOSE
Status : LOSE
Outcome : 🍊0
Bet #3170131 Placed:
Kick-Off
Competition
Match
Soccer Picks
Odds
Stake
Result
Status
Portugal - Segunda Liga
Leixões vs Sporting Braga II
Over / Under
Over 2.5
110
🍊40,000
1 : 1
LOSE
Germany - Bundesliga
Werder Bremen vs Wolfsburg
Half Time / Full Time
Home - Home
210
3 : 1
(2 : 0)
WIN
Italy - Serie B
Parma vs Perugia
Half Time / Full Time
Home - Home
260
1 : 1
(0 : 0)
LOSE
Greece - Super League
AEK Athens vs Asteras Tripolis
Over / Under
Over 2.5
107
1 : 0
LOSE
Status : LOSE
Outcome : 🍊0
Bet #3167254 Placed:
Kick-Off
Competition
Match
Soccer Picks
Odds
Stake
Result
Status
Germany - 2. Bundesliga
Jahn Regensburg vs Heidenheim
Over / Under
Over 2.5
-163
🍊100,000
2 : 0
LOSE
Germany - 2. Bundesliga
MSV Duisburg vs Arminia Bielefeld
Over / Under
Over 2.5
-125
2 : 2
WIN
Spain - La Liga
Villarreal vs Deportivo Alavés
Over / Under
Over 2.5
100
1 : 2
WIN
Status : LOSE
Outcome : 🍊0
Bet #3164733 Placed:
Kick-Off
Competition
Match
Soccer Picks
Odds
Stake
Result
Status
Jordan - League
Al Wihdat vs Al Faisaly
Over / Under
Over 2.5
125
🍊100,000
2 : 2
WIN
Iran - Persian Gulf Pro League
Sepahan vs Naft Tehran
Over / Under
Over 2.5
150
0 : 0
LOSE
Algeria - Ligue 1
USM Blida vs Paradou AC
Over / Under
Over 2.5
187
0 : 1
LOSE
Israel - Liga Leumit
Hapoel Katamon vs Maccabi Ahi Nazareth
Over / Under
Over 2.5
135
0 : 1
LOSE
Status : LOSE
Outcome : 🍊0
Bet #3161821 Placed:
Kick-Off
Competition
Match
Soccer Picks
Odds
Stake
Result
Status
Argentina - Prim B Metro
UAI Urquiza vs Barracas Central
In-Play Asian Handicap
UAI Urquiza -0.25
0-0 (46')
129
🍊100,000
1 : 2
LOSE
France - Coupe de France
Montpellier vs Olympique Lyonnais
In-Play Asian Handicap
Montpellier -0.25
1-2 (46')
137
1 : 2
LOSE HALF
Argentina - Prim B Metro
Villa San Carlos vs Tristán Suárez
In-Play Asian Handicap
Tristán Suárez -0.25
1-0 (45')
102.4
2 : 1
LOSE HALF
Netherlands - Eredivisie
Willem II vs VVV
In-Play Both Teams to Score
Yes
3-0 (59')
110
3 : 0
LOSE
Portugal - Taça de Portugal
Porto vs Sporting CP
In-Play Both Teams to Score
Yes
0-0 (HT)
275
1 : 0
LOSE
Status : LOSE
Outcome : 🍊0
Bet #3160962 Placed:
Kick-Off
Competition
Match
Soccer Picks
Odds
Stake
Result
Status
Iran - Persian Gulf Pro League
Sanat Naft vs Persepolis
In-Play Asian Handicap
Sanat Naft -0.25
0-2 (42')
207
🍊100,000
0 : 3
LOSE
Status : LOSE
Outcome : 🍊0
Bet #3160961 Placed:
Kick-Off
Competition
Match
Soccer Picks
Odds
Stake
Result
Status
Greece - Football League
Kissamikos vs Trikala
In-Play 1X2
Draw
1-0 (54')
300
🍊100,000
3 : 0
LOSE
Status : LOSE
Outcome : 🍊0
Bet #3160958 Placed:
Kick-Off
Competition
Match
Soccer Picks
Odds
Stake
Result
Status
Turkey - Cup
Kayserispor vs Akhisarspor
Half Time / Full Time
Away - Draw
1600
🍊100,000
2 : 2
(1 : 1)
LOSE
Status : LOSE
Outcome : 🍊0
Bet #3160485 Placed:
Kick-Off
Competition
Match
Soccer Picks
Odds
Stake
Result
Status
India - I-League
Minerva Punjab vs Shillong Lajong
In-Play 1X2
Draw
2-0 (49')
1600
🍊100,000
3 : 2
LOSE
Status : LOSE
Outcome : 🍊0
Bet #3158899 Placed:
Kick-Off
Competition
Match
Soccer Picks
Odds
Stake
Result
Status
Algeria - Ligue 1
Olympique Médéa vs MC Alger
In-Play 1X2
Draw
1-0 (60')
260
🍊100,000
1 : 0
LOSE
Status : LOSE
Outcome : 🍊0
Bet #3158780 Placed:
Kick-Off
Competition
Match
Soccer Picks
Odds
Stake
Result
Status
World - Club Friendlies
1860 München vs Zagłębie Sosnowiec
Half Time / Full Time
Away - Draw
1400
🍊100,000
1 : 0
( : )
Canceled ?
Status : DRAW
Outcome : 🍊100,000
Bet #3157450 Placed:
Kick-Off
Competition
Match
Soccer Picks
Odds
Stake
Result
Status
Netherlands - Eerste Divisie
PSV II vs MVV
In-Play Asian Handicap
PSV II -0.5
0-0 (15')
-108
🍊50,000
1 : 0
WIN
Status : WIN
Outcome : 🍊96,250
Bet #3157449 Placed:
Kick-Off
Competition
Match
Soccer Picks
Odds
Stake
Result
Status
Netherlands - Eerste Divisie
PSV II vs MVV
In-Play 1X2
PSV II
0-0 (15')
-111
🍊50,000
1 : 0
WIN
Status : WIN
Outcome : 🍊95,000
Bet #3157447 Placed:
Kick-Off
Competition
Match
Soccer Picks
Odds
Stake
Result
Status
Bolivia - Primera División
Wilstermann vs Club Destroyers
In-Play Over / Under
Over 4.5
1-0 (12')
150
🍊50,000
4 : 0
LOSE
Status : LOSE
Outcome : 🍊0
Bet #3157444 Placed:
Kick-Off
Competition
Match
Soccer Picks
Odds
Stake
Result
Status
Spain - La Liga
Las Palmas vs Málaga
1X2
Málaga
225
🍊50,000
1 : 0
LOSE
Status : LOSE
Outcome : 🍊0
Bet #3157443 Placed:
Kick-Off
Competition
Match
Soccer Picks
Odds
Stake
Result
Status
Spain - La Liga
Las Palmas vs Málaga
Half Time / Full Time
Away - Draw
1400
🍊50,000
1 : 0
(0 : 0)
LOSE
Status : LOSE
Outcome : 🍊0
Bet #3157440 Placed:
Kick-Off
Competition
Match
Soccer Picks
Odds
Stake
Result
Status
Israel - Ligat ha'Al
Maccabi Petah Tikva vs Hapoel Ashkelon
In-Play 1X2
Maccabi Petah Tikva
1-0 (53')
150
🍊50,000
3 : 0
Rejected ?
Status : DRAW
Outcome : 🍊50,000
Bet #3148782 Placed:
Kick-Off
Competition
Match
Soccer Picks
Odds
Stake
Result
Status
Germany - 3. Liga
Sportfreunde Lotte vs Aalen
Half Time / Full Time
Away - Draw
1400
🍊50,000
2 : 0
(1 : 0)
LOSE
Status : LOSE
Outcome : 🍊0
Bet #3148781 Placed:
Kick-Off
Competition
Match
Soccer Picks
Odds
Stake
Result
Status
Germany - 3. Liga
Sportfreunde Lotte vs Aalen
Half Time / Full Time
Away - Home
2800
🍊50,000
2 : 0
(1 : 0)
LOSE
Status : LOSE
Outcome : 🍊0
Bet #3148780 Placed:
Kick-Off
Competition
Match
Soccer Picks
Odds
Stake
Result
Status
Romania - Liga I
Viitorul vs Astra
Asian Handicap
Viitorul -0.5
135
🍊50,000
1 : 1
LOSE
Status : LOSE
Outcome : 🍊0
Bet #3148779 Placed:
Kick-Off
Competition
Match
Soccer Picks
Odds
Stake
Result
Status
Italy - Serie B
Empoli vs Palermo
Asian Handicap
Empoli -0.5
102.4
🍊50,000
4 : 0
WIN
Status : WIN
Outcome : 🍊101,200
Bet #3148778 Placed:
Kick-Off
Competition
Match
Soccer Picks
Odds
Stake
Result
Status
Italy - Serie C
Lucchese vs Arezzo
Asian Handicap
Arezzo -0.5
210
🍊50,000
1 : 1
LOSE
Status : LOSE
Outcome : 🍊0
Bet #3148775 Placed:
Kick-Off
Competition
Match
Soccer Picks
Odds
Stake
Result
Status
Netherlands - Eerste Divisie
Volendam vs Fortuna Sittard
Asian Handicap
Volendam -0.5
107
🍊50,000
2 : 0
WIN
Status : WIN
Outcome : 🍊103,500
Bet #3148772 Placed:
Kick-Off
Competition
Match
Soccer Picks
Odds
Stake
Result
Status
Netherlands - Eerste Divisie
Den Bosch vs Telstar
Asian Handicap
Den Bosch -0.5
102.4
🍊50,000
3 : 2
WIN
Status : WIN
Outcome : 🍊101,200
Bet #3148764 Placed:
Kick-Off
Competition
Match
Soccer Picks
Odds
Stake
Result
Status
Netherlands - Eerste Divisie
Den Bosch vs Telstar
1X2
Den Bosch
-105
🍊50,000
3 : 2
WIN
Netherlands - Eerste Divisie
Volendam vs Fortuna Sittard
1X2
Volendam
110
2 : 0
WIN
Italy - Serie C
Lucchese vs Arezzo
1X2
Arezzo
210
1 : 1
LOSE
Romania - Liga I
Viitorul vs Astra
1X2
Viitorul
139
1 : 1
LOSE
Italy - Serie B
Empoli vs Palermo
1X2
Empoli
-105
4 : 0
WIN
Status : LOSE
Outcome : 🍊0