Premium Soccer Tipster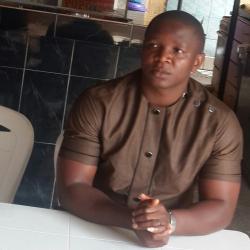 Country

NIGERIA

Winning Streak
7

Losing Streak
20

Expertise
1X2
Kessydim is a premium soccer tipster with a very positive track record.
Purchase a monthly subscription and you will receive an email whenever Kessydim submits a soccer prediction.
Kessydim participated in the following rounds of Tipsters Competition:
Feedback for Soccer Tipster Kessydim
Latest Messages for Kessydim:
This discussion is part of the Soccer Forum.
Write a comment:
Character Count:
0
Write a detailed comment of at least 150 characters to earn a reward point.
✓
Charting of Tipster Profit Per Round
Evolution of Tipster's Balance in Round #108
Kessydim's Rankings in Tipsters Competition Show-Hide
| # | Football Tipster | Win | Lose | Draw | Win % | Profit % | Pending | Outstanding | Total Balance |
| --- | --- | --- | --- | --- | --- | --- | --- | --- | --- |
| 454 | onesmas28 | 1 | 1 | 0 | 50.00 | -1.90% | $0.00 | $981,000.00 | $981,000.00 |
| 455 | 60alex | 8 | 8 | 0 | 50.00 | -1.98% | $0.00 | $980,250.00 | $980,250.00 |
| 456 | bolokaka22 | 10 | 7 | 1 | 58.82 | -1.98% | $0.00 | $980,200.00 | $980,200.00 |
| 457 | kessydim | 5 | 3 | 0 | 62.50 | -2.00% | $0.00 | $980,000.00 | $980,000.00 |
| 458 | devinic25 | 1 | 1 | 0 | 50.00 | -2.00% | $0.00 | $980,000.00 | $980,000.00 |
Kessydim's biggest wins in round 108Show-Hide
Bet #2732847 Placed:
Kick-Off
Competition
Match
Soccer Picks
Odds
Stake
Result
Status
Denmark - Superliga
Midtjylland vs Randers
1X2
Midtjylland
-117
$20,000.00
3 : 0
WIN
Status : WIN
Outcome : $37,000.00
Bet #2732845 Placed:
Kick-Off
Competition
Match
Soccer Picks
Odds
Stake
Result
Status
Austria - Cup
Rapid Wien vs Salzburg
1X2
Salzburg
-149
$20,000.00
1 : 2
WIN
Status : WIN
Outcome : $33,400.00
Bet #2732851 Placed:
Kick-Off
Competition
Match
Soccer Picks
Odds
Stake
Result
Status
Norway - NM Cupen
KFUM vs Molde
1X2
Molde
-277
$20,000.00
1 : 2
WIN
Status : WIN
Outcome : $27,200.00
Bet #2732846 Placed:
Kick-Off
Competition
Match
Soccer Picks
Odds
Stake
Result
Status
World - Friendlies
Switzerland vs Belarus
1X2
Switzerland
-303
$20,000.00
1 : 0
WIN
Status : WIN
Outcome : $26,600.00
Bet #2732849 Placed:
Kick-Off
Competition
Match
Soccer Picks
Odds
Stake
Result
Status
Estonia - Esiliiga A
Flora II vs FCI Tallinn II
1X2
Flora II
-344
$20,000.00
3 : 1
WIN
Status : WIN
Outcome : $25,800.00
Kessydim's Bet Statement (Up to Last 100 Predictions)Show-Hide
Bet #2732845 Placed:
Kick-Off
Competition
Match
Soccer Picks
Odds
Stake
Result
Status
Austria - Cup
Rapid Wien vs Salzburg
1X2
Salzburg
-149
$20,000.00
1 : 2
WIN
Status : WIN
Outcome : $33,400.00
Bet #2732846 Placed:
Kick-Off
Competition
Match
Soccer Picks
Odds
Stake
Result
Status
World - Friendlies
Switzerland vs Belarus
1X2
Switzerland
-303
$20,000.00
1 : 0
WIN
Status : WIN
Outcome : $26,600.00
Bet #2732847 Placed:
Kick-Off
Competition
Match
Soccer Picks
Odds
Stake
Result
Status
Denmark - Superliga
Midtjylland vs Randers
1X2
Midtjylland
-117
$20,000.00
3 : 0
WIN
Status : WIN
Outcome : $37,000.00
Bet #2732848 Placed:
Kick-Off
Competition
Match
Soccer Picks
Odds
Stake
Result
Status
Sweden - Allsvenskan
Norrköping vs AIK
1X2
Norrköping
-109
$20,000.00
0 : 0
LOSE
Status : LOSE
Outcome : $0.00
Bet #2732849 Placed:
Kick-Off
Competition
Match
Soccer Picks
Odds
Stake
Result
Status
Estonia - Esiliiga A
Flora II vs FCI Tallinn II
1X2
Flora II
-344
$20,000.00
3 : 1
WIN
Status : WIN
Outcome : $25,800.00
Bet #2732850 Placed:
Kick-Off
Competition
Match
Soccer Picks
Odds
Stake
Result
Status
Lithuania - A Lyga
Atlantas vs Utenis Utena
1X2
Atlantas
-344
$20,000.00
2 : 2
LOSE
Status : LOSE
Outcome : $0.00
Bet #2732851 Placed:
Kick-Off
Competition
Match
Soccer Picks
Odds
Stake
Result
Status
Norway - NM Cupen
KFUM vs Molde
1X2
Molde
-277
$20,000.00
1 : 2
WIN
Status : WIN
Outcome : $27,200.00
Bet #2732843 Placed:
Kick-Off
Competition
Match
Soccer Picks
Odds
Stake
Result
Status
Norway - NM Cupen
KFUM vs Molde
1X2
Molde
-277
$30,000.00
1 : 2
WIN
Sweden - Allsvenskan
Norrköping vs AIK
1X2
Norrköping
-109
0 : 0
LOSE
World - Friendlies
Switzerland vs Belarus
1X2
Switzerland
-303
1 : 0
WIN
Austria - Cup
Rapid Wien vs Salzburg
1X2
Salzburg
-149
1 : 2
WIN
Lithuania - A Lyga
Atlantas vs Utenis Utena
1X2
Atlantas
-344
2 : 2
LOSE
Status : LOSE
Outcome : $0.00