Soccer Tipster Profile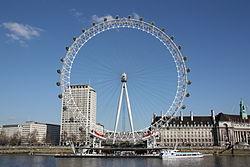 Country

RWANDA

Total Balance
🍊1,067,000.00

Winning Streak
27

Losing Streak
22

Expertise
1X2
Phokamba participated in the following rounds of Tipsters Competition:
Biography
My name is Kamali,I am rwandese by nationality.I live in Kigali City capital of Rwanda.I am a procuerement specialist and I like to make prediction on Football match.
Feedback for Soccer Tipster Phokamba
Latest Messages for Phokamba:
mjanjez2016

johntex

hi bro just like your response to each and every question asked! you kind !keep going ..
Miyagi9940

Nice one boss
beelz81

You are great boss.......
phokamba

This time prediction is very difficult.
beelz81

Keep the winning spirit boss. I love your games
phokamba

Thanks
Humsy22

You guys are really wonderful. Your predictions are just as fixed ones.
ianrents

Hey guys, i'm new here.

I really need tips for the argentina vs russia on november 11

Please guide me, what should I bet on
Nelzo

Ndakubona wasubukuye umukino.wari warabuze.
phokamba

haha wapi sinkibona time for analysis

Nelzo

wazindutse kabisa, iyi round ndabona izaguhira.
Franks444

Its a bright mind with shinny thoughts..kudos bro.
phokamba

Thanks
nowounder78

nowounder78
CROATIA Hi there,nice work. I follow u to see ya bets..iam new here and from this month i play tipstar more.please support me too, click follow me..and maybe u see some bets that help u
This discussion is part of the Soccer Forum. Read all 49 comments in the thread Tipster phokamba.
Write a comment:
Character Count:
0
Write a detailed comment of at least 350 characters to earn a reward point.
✓
Charting of Tipster Profit Per Round
Evolution of Tipster's Balance in Round #131
Phokamba's Rankings in Tipsters Competition Show-Hide
| # | Football Tipster | Win | Lose | Draw | Win % | Profit % | Pending | Outstanding | Total Balance |
| --- | --- | --- | --- | --- | --- | --- | --- | --- | --- |
| 104 | arbioffice2018 | 40 | 48 | 3 | 45.45 | 6.85% | 🍊0 | 🍊1,068,500 | 🍊1,068,500 |
| 105 | Macline | 13 | 11 | 1 | 54.17 | 6.84% | 🍊0 | 🍊1,068,400 | 🍊1,068,400 |
| 106 | SoccerRMRS | 2 | 2 | 0 | 50.00 | 6.83% | 🍊0 | 🍊1,068,300 | 🍊1,068,300 |
| 107 | phokamba | 12 | 10 | 0 | 54.55 | 6.70% | 🍊0 | 🍊1,067,000 | 🍊1,067,000 |
| 108 | tompat | 13 | 4 | 0 | 76.47 | 6.66% | 🍊0 | 🍊1,066,600 | 🍊1,066,600 |
Phokamba's biggest wins in round 131Show-Hide
Bet #3901101 Placed:
Kick-Off
Competition
Match
Soccer Picks
Odds
Stake
Result
Status
England - League One
Portsmouth vs Sunderland
1X2
Draw
240
🍊50,000
0 : 0
WIN
Status : WIN
Outcome : 🍊170,000
Bet #3891966 Placed:
Kick-Off
Competition
Match
Soccer Picks
Odds
Stake
Result
Status
Serbia - Super Liga
Mladost Lučani vs Čukarički
1X2
Draw
230
🍊50,000
1 : 1
WIN
Status : WIN
Outcome : 🍊165,000
Bet #3901102 Placed:
Kick-Off
Competition
Match
Soccer Picks
Odds
Stake
Result
Status
Sweden - Allsvenskan
IFK Göteborg vs Malmö FF
1X2
Draw
225
🍊50,000
0 : 0
WIN
Status : WIN
Outcome : 🍊162,500
Bet #3878893 Placed:
Kick-Off
Competition
Match
Soccer Picks
Odds
Stake
Result
Status
England - League One
Peterborough United vs Burton Albion
1X2
Peterborough United
-117
🍊50,000
3 : 1
WIN
Status : WIN
Outcome : 🍊92,500
Bet #3901864 Placed:
Kick-Off
Competition
Match
Soccer Picks
Odds
Stake
Result
Status
France - Ligue 2
Sochaux vs Grenoble Foot 38
1X2
Sochaux
-138
🍊50,000
3 : 1
WIN
Status : WIN
Outcome : 🍊86,000
Bet #3878885 Placed:
Kick-Off
Competition
Match
Soccer Picks
Odds
Stake
Result
Status
Germany - Bundesliga
Wolfsburg vs Nürnberg
1X2
Wolfsburg
-166
🍊50,000
2 : 0
WIN
Status : WIN
Outcome : 🍊80,000
Bet #3878880 Placed:
Kick-Off
Competition
Match
Soccer Picks
Odds
Stake
Result
Status
Germany - Bundesliga
Wolfsburg vs Nürnberg
1X2
Wolfsburg
-166
🍊50,000
2 : 0
WIN
Status : WIN
Outcome : 🍊80,000
Bet #3905922 Placed:
Kick-Off
Competition
Match
Soccer Picks
Odds
Stake
Result
Status
Sweden - Allsvenskan
Malmö FF vs Kalmar
1X2
Malmö FF
-175
🍊50,000
1 : 0
WIN
Status : WIN
Outcome : 🍊78,500
Bet #3878894 Placed:
Kick-Off
Competition
Match
Soccer Picks
Odds
Stake
Result
Status
England - League One
Charlton Athletic vs Rochdale
1X2
Charlton Athletic
-222
🍊50,000
4 : 0
WIN
Status : WIN
Outcome : 🍊72,500
Bet #3905918 Placed:
Kick-Off
Competition
Match
Soccer Picks
Odds
Stake
Result
Status
Scotland - Premiership
Celtic vs Hearts
1X2
Celtic
-333
🍊50,000
2 : 1
WIN
Status : WIN
Outcome : 🍊65,000
Bet #3905921 Placed:
Kick-Off
Competition
Match
Soccer Picks
Odds
Stake
Result
Status
Croatia - 1. HNL
Hajduk Split vs Istra 1961
1X2
Hajduk Split
-625
🍊50,000
4 : 1
WIN
Status : WIN
Outcome : 🍊58,000
Bet #3905920 Placed:
Kick-Off
Competition
Match
Soccer Picks
Odds
Stake
Result
Status
Italy - Serie A
Milan vs Frosinone
1X2
Milan
-714
🍊50,000
2 : 0
WIN
Status : WIN
Outcome : 🍊57,000
Phokamba's Last PredictionsShow-Hide
Bet #3905927 Placed:
Kick-Off
Competition
Match
Soccer Picks
Odds
Stake
Result
Status
Belgium - First Division A
Genk vs Standard Liège
1X2
Standard Liège
240
🍊50,000
0 : 0
LOSE
Status : LOSE
Outcome : 🍊0
Bet #3905926 Placed:
Kick-Off
Competition
Match
Soccer Picks
Odds
Stake
Result
Status
Scotland - Premiership
Kilmarnock vs Rangers
1X2
Rangers
105
🍊50,000
2 : 1
LOSE
Status : LOSE
Outcome : 🍊0
Bet #3905922 Placed:
Kick-Off
Competition
Match
Soccer Picks
Odds
Stake
Result
Status
Sweden - Allsvenskan
Malmö FF vs Kalmar
1X2
Malmö FF
-175
🍊50,000
1 : 0
WIN
Status : WIN
Outcome : 🍊78,500
Bet #3905921 Placed:
Kick-Off
Competition
Match
Soccer Picks
Odds
Stake
Result
Status
Croatia - 1. HNL
Hajduk Split vs Istra 1961
1X2
Hajduk Split
-625
🍊50,000
4 : 1
WIN
Status : WIN
Outcome : 🍊58,000
Bet #3905920 Placed:
Kick-Off
Competition
Match
Soccer Picks
Odds
Stake
Result
Status
Italy - Serie A
Milan vs Frosinone
1X2
Milan
-714
🍊50,000
2 : 0
WIN
Status : WIN
Outcome : 🍊57,000
Bet #3905918 Placed:
Kick-Off
Competition
Match
Soccer Picks
Odds
Stake
Result
Status
Scotland - Premiership
Celtic vs Hearts
1X2
Celtic
-333
🍊50,000
2 : 1
WIN
Status : WIN
Outcome : 🍊65,000
Bet #3903909 Placed:
Kick-Off
Competition
Match
Soccer Picks
Odds
Stake
Result
Status
France - Ligue 1
Toulouse vs Olympique Marseille
1X2
Draw
230
🍊50,000
2 : 5
LOSE
Status : LOSE
Outcome : 🍊0
Bet #3903908 Placed:
Kick-Off
Competition
Match
Soccer Picks
Odds
Stake
Result
Status
France - Ligue 1
Bordeaux vs Reims
1X2
Draw
210
🍊50,000
0 : 1
LOSE
Status : LOSE
Outcome : 🍊0
Bet #3903907 Placed:
Kick-Off
Competition
Match
Soccer Picks
Odds
Stake
Result
Status
Turkey - Süper Lig
Antalyaspor vs Yeni Malatyaspor
1X2
Draw
250
🍊50,000
3 : 0
LOSE
Status : LOSE
Outcome : 🍊0
Bet #3903906 Placed:
Kick-Off
Competition
Match
Soccer Picks
Odds
Stake
Result
Status
Germany - Bundesliga
Mainz 05 vs Hoffenheim
1X2
Draw
375
🍊50,000
4 : 2
LOSE
Status : LOSE
Outcome : 🍊0
Bet #3901865 Placed:
Kick-Off
Competition
Match
Soccer Picks
Odds
Stake
Result
Status
France - Ligue 2
Troyes vs Ajaccio
1X2
Troyes
137
🍊50,000
0 : 0
LOSE
Status : LOSE
Outcome : 🍊0
Bet #3901864 Placed:
Kick-Off
Competition
Match
Soccer Picks
Odds
Stake
Result
Status
France - Ligue 2
Sochaux vs Grenoble Foot 38
1X2
Sochaux
-138
🍊50,000
3 : 1
WIN
Status : WIN
Outcome : 🍊86,000
Bet #3901102 Placed:
Kick-Off
Competition
Match
Soccer Picks
Odds
Stake
Result
Status
Sweden - Allsvenskan
IFK Göteborg vs Malmö FF
1X2
Draw
225
🍊50,000
0 : 0
WIN
Status : WIN
Outcome : 🍊162,500
Bet #3901101 Placed:
Kick-Off
Competition
Match
Soccer Picks
Odds
Stake
Result
Status
England - League One
Portsmouth vs Sunderland
1X2
Draw
240
🍊50,000
0 : 0
WIN
Status : WIN
Outcome : 🍊170,000
Bet #3891966 Placed:
Kick-Off
Competition
Match
Soccer Picks
Odds
Stake
Result
Status
Serbia - Super Liga
Mladost Lučani vs Čukarički
1X2
Draw
230
🍊50,000
1 : 1
WIN
Status : WIN
Outcome : 🍊165,000
Bet #3891958 Placed:
Kick-Off
Competition
Match
Soccer Picks
Odds
Stake
Result
Status
England - Championship
Aston Villa vs West Bromwich Albion
1X2
Draw
250
🍊50,000
2 : 1
LOSE
Status : LOSE
Outcome : 🍊0
Bet #3878894 Placed:
Kick-Off
Competition
Match
Soccer Picks
Odds
Stake
Result
Status
England - League One
Charlton Athletic vs Rochdale
1X2
Charlton Athletic
-222
🍊50,000
4 : 0
WIN
Status : WIN
Outcome : 🍊72,500
Bet #3878893 Placed:
Kick-Off
Competition
Match
Soccer Picks
Odds
Stake
Result
Status
England - League One
Peterborough United vs Burton Albion
1X2
Peterborough United
-117
🍊50,000
3 : 1
WIN
Status : WIN
Outcome : 🍊92,500
Bet #3878886 Placed:
Kick-Off
Competition
Match
Soccer Picks
Odds
Stake
Result
Status
England - League One
Blackpool vs Gillingham
1X2
Blackpool
105
🍊50,000
0 : 3
LOSE
Status : LOSE
Outcome : 🍊0
Bet #3878885 Placed:
Kick-Off
Competition
Match
Soccer Picks
Odds
Stake
Result
Status
Germany - Bundesliga
Wolfsburg vs Nürnberg
1X2
Wolfsburg
-166
🍊50,000
2 : 0
WIN
Status : WIN
Outcome : 🍊80,000
Bet #3878880 Placed:
Kick-Off
Competition
Match
Soccer Picks
Odds
Stake
Result
Status
Germany - Bundesliga
Wolfsburg vs Nürnberg
1X2
Wolfsburg
-166
🍊50,000
2 : 0
WIN
Status : WIN
Outcome : 🍊80,000
Bet #3878879 Placed:
Kick-Off
Competition
Match
Soccer Picks
Odds
Stake
Result
Status
Germany - Bundesliga
Borussia M'gladbach vs Hoffenheim
1X2
Hoffenheim
180
🍊50,000
2 : 2
LOSE
Status : LOSE
Outcome : 🍊0